IN CASE YOU MISSED IT
Global Benefits Forum – Think Global. Act Global

Jessica Brooks, PBGH CEO & Executive Director, welcomed regional employer-members to the first ever PBGH Global Benefits Forum – created to provide an overview about the importance of global benefits and its impact for PBGH employer members and their organizations.
TC Williams, vice president of sales, UnitedHealthcare Global Inc., served as the day's emcee.
Global Healthcare 2.0 – Convergence Between Healthcare & Security
TC Williams kicked off the day's topics with a discussion about healthcare, security and the convergence between the two. He said healthcare at the global level's sole focus is to support anyone living, working or traveling outside of their home country. He called out important takeaways from his presentation, including the fact that, "80 percent of the time when a security related incident occurs, it has a medical tail that comes along with it." And further encouraged attendees with, "we must protect our people, or organizations and our reputation. If we don't, there can be potential serious consequences."
EU Data Privacy – Impact of Brexit on US Firms: Stephen Bridges, Grant Thornton LLP, managing director
Stephen began his presentation by telling the Forum's 70+ attendees about a quote from Mitch Ratcliffe, "A computer lets you make more mistakes faster than any other invention with the possible exceptions of handguns and tequila." In respect to BREXIT, he suggested everyone engage with reputable organizations, and to talk with their lawyers and accountants. "For most of us it's a mindset. Think of it as a Bill of Rights rather than a Declaration of Independence," he said. He warns the next stage of EU protection is already on its way, called EU ePrivacy Regulation, which takes regulations a step further, including looking at electronic communications, such as What'sApp, Skype, Google Messenger, and so on. "Right now, it's messy and hasn't been passed – and probably won't be until early December, but it demonstrates the EU is beginning to be more robust."
2018 Mobility Outlook Survey Results: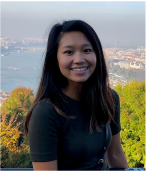 Jade Chang, senior representative in AIRINC's North East Client Engagement Group, touched on four main topics during her session, including employee experience, mobility function, ROI and policy trends. The 2018 Mobility Outlook Survey results, which AIRINC has conducted annually for seven years, were used to back her claims. The company provides data on housing, cost, short- to long-term assignments and advises clients on population. The data is sourced in-house and each quarter they have representatives collect the data.
According to the 2018 survey, more than 80 percent are looking to enhance employee experience, by offering more flexibility, in picking benefits, automating workflow and streamlining employees point of contact. "Top challenges being faced right now include aligning mobility with strategy while reducing costs. In order to do this, you need to have leadership step in and set guidelines on how to drop cost."
Reaction Panel – Best Practices / Challenges Globally:
TC Williams, moderated the reaction panel, which featured Alan C. Koski, senior vice president, Commercial Partnerships, UnitedHealthcare Global, and Roni McDonough, global benefits manager, Electronics for Imaging. After introducing themselves and their roles, panelists reacted to each topic from the day including duty of care, European Union Data Privacy and the 2018 Mobility Outlook Survey Results.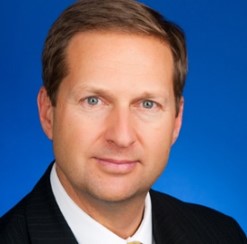 Alan said it's important to know where your employers are at all times. Too often, when an employee comes back, they say, "It could've been me" when referring to attacks or incidents during travel. He suggested having a conversation with risk management before travelling, whether alone or with family. Others agreed with him that the most important thing for them is that employees are happy, healthy and on assignment.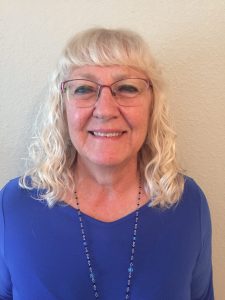 According to Roni, her company has not bought a special policy regarding duty of care because of the way they're structured, mentioning an employee may live and work out of the country, but doesn't travel to war-risk countries. Adding, "we don't feel the need to buy this as long as we continue to do our own tracking. We have a good communications system. We can easily do it in our own network."
Roni added that payroll and benefits are administered relative to the country where the employee is working. The company works to normalize administration across all countries, but finds what happens is that it can be very expensive and can "over provide" benefits it does not need to.
Alan said to consider shifting costs by implementing mandatory benefits. "While you're spending more in the global space, you can use programs that bend cost." He explained receiving a wearable in which if he walks more than 10,000 steps a day, he gets benefits simply by staying in shape, leading to reduced health care costs. "UHC feels we have to bend the demand curve by helping with global wellness programs so people can better manage conditions. We reward good behavior."
The panel closed the session by fielding questions from the audience.
Wrap-up Reminders
Register now at pbghsymposium.com for the 2018 Health Care Symposium, September 6, 2018. Sponsorship opportunities are still available. For more information, contact Laura.wicker@pbghpa.org.
Thank You, Sponsors!