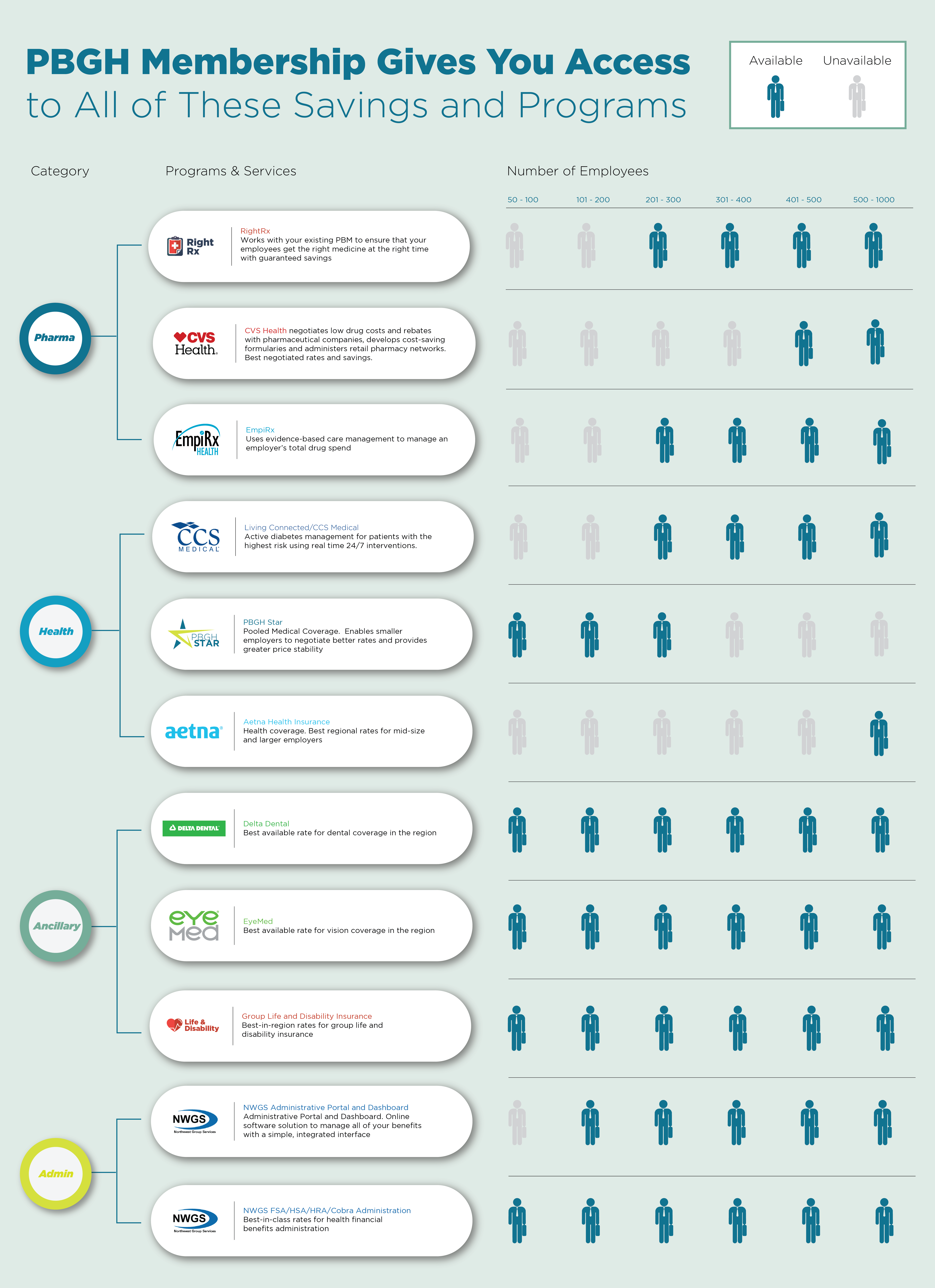 What do I have to do to learn more or enroll?
Click here to learn more
Call this number 724-266-0383 and remember to mention that you are a member of PBGH to Laura Wicker.

Talk to your broker, remember to tell them that you can take advantage of the PBGH rate. If they have questions they can call us at 724-266-0383.  Getting the PBGH rate will not affect their compensation at all.