Since the 1980s, the Pittsburgh Business Group on Health has been driving change in healthcare – giving a voice to employers in their efforts to contain rising costs for care and prescription drugs that are suppressing the ability of their employees to receive the care they need when they need at a price they can afford.
More than 100 leading employers from across southwestern Pennsylvania enjoy the benefits of and solutions provided by PBGH – one of the nation's leading non-profit organizations dedicated to helping companies protect and promote their ability to provide high-quality, equitable and affordable healthcare for their employees.
From award-winning prescription drug containment initiatives to nationally renowned educational programs for human resources, benefits managers and C-suite officers, PBGH delivers the comprehensive cost-savings and health and wellness solutions companies need today to drive and implement change in healthcare.
PBGH's targeted voice advocates for employers at the highest local, state and federal levels – lobbying and pursuing real transformation in the way healthcare is delivered and paid for so companies and organizations have the power to be competitive and succeed so our region thrives.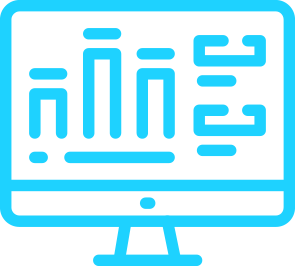 SEE THE NUMBERS
Our annual reports reflect the initiatives PBGH takes to provide solutions for employers seeking quality, cost-effective health care, and employee benefits solutions.
Nearly two-dozen companies from across the region form the Pittsburgh Business Group on Health to address healthcare issues facing employers in the Pittsburgh region.
In 1993, Christine Whipple joins as the organization's first executive director, a position she will hold until 2014.
2002 – Health Care Executives Leadership Forum launches ­– bringing together the region's top health care executives for a comprehensive discussion on the future of health care, wellness programs and cost-saving measures.
2004 – Annual Employee Contribution Benchmark Survey begins – an important tool PBGH offers to employer members, providing blinded, employer-specific responses to key metrics on more than 250 contributions and benefit design strategies, including specific information on healthcare products such as PPO, HMO, CDHP and high-deductible plans.
2007 – PBGH presents inaugural report comparing key demographics of people with Type 2 Diabetes in specified Western Pennsylvania regions compared to state and national averages. The report includes data on hospital and physician charges, utilization of clinical services and
drug therapies, and certain best performing benchmarks that employer members can use for comparison purposes.
2008 – PBGH offers employer members medical claims and dependent eligibility auditing services as part of its ongoing effort to provide employers with meaningful programs that help them control health care costs.
2009 – PBGH launches multi-year negotiated agreement with CVS Caremark to administer a prescription drug program for participating PBGH employer members.
2010 – The Patient Protection and Affordable Care Act is signed into law by President Barack Obama on March 23 – ushering in the next era of healthcare for employers and employees.
2012 – More than 3,400 employees and dependents received flu vaccinations at workplace clinics or off-site locations through the PBGH Flu Shot Program; more than 3,400 employees took part in the PBGH second annual corporate wellness challenge – STEP UP, STEP OUT.
2014 – Jessica Brooks Joins PBGH as CEO & Executive Director
 2015 Each employer-member received an individualized, "Employer Utilization Report Card" – showing them the value of membership, participation levels and opportunities for additional involvement and savings.
2016 – PBGH was the only coalition in the state to receive a grant to address Colorectal Cancer; PBGH rolled out new tools and resources to help employers understand hospital quality reports.
2017 – PBGH Clinical Care Management Program gets broad adoption by engaging physicians and members directly to ensure the best possible drug therapies are chosen based on their clinical effectiveness and overall cost to patients and the plan. The program is an unbiased source of information for physicians and provides a guaranteed1-to-1ROI for employers: a 5%-10% cost savings via an automated care management system.
 2018 – RightRx Program credited with Health Value Award for driving more than $__M in cost savings for employers.
2019 – Highmark and UPMC resolve their ongoing contract dispute. PBGH plays a pivotal role as the voice of employers.
2020 – PBGH focuses efforts at ensuring employers can provide high-quality, equitable and affordable healthcare to employees; COVID-19 crisis empowers employers to band together to ensure safe environments for healthcare workers and employees.
2021 – PBGH Celebrates 40th Anniversary
Our Team
Delivering nationally recognized and award-winning health care, insurance and benefits experience, the PBGH team serves as trusted advisors for employers and advocates – extending their team and helping to protect the ability of member-companies and organizations to provide equitable, sustainable and high-quality healthcare for employees.
WHO WE ARE
PBGH is the region's only non-profit dedicated to helping employers protect and promote their ability to provide high-quality, equitable and affordable healthcare to employees so our communities thrive.
Our 2023 Board of Directors
---
Pittsburgh Business Group on Health
Jane Allen, Organizational Administrator, Pittsburgh Business Group on Health
Melissa Rearick, Senior Manager, Total Rewards and Policies, Eos Energy
Aleta Heard, Vice President, Regulatory Business Solutions, BNY Mellon
William Graham, Deputy Director, Allegheny County
Mark Weber, Vice President, Sales, PeopleOne Health
Tammy Wolf, Director of Organizational Development, Cook MyoSite, Inc.
E.J. Heckert, Vice President of Employee Benefits, Henderson Brothers
L. Douglas McCausland, Chairman, Allegheny County Schools Health Insurance Consortium (ACSHIC)
Dr. Renee M. Richardson, Senior Manager, Community Relations, Giant Eagle Pharmacy
Hattie B. McCarter, CEO/Founder, M.E.N.D Solutions, LLC
Vann Williams, Director IT Service Delivery Americas, Wabtec Corporation
PBGH Services, Inc.
Tarannum, Senior UX Designer, Highmark Health
Ann Gargis, Vice President of Enterprise Sales, Quit Genius
Mohannad Kusti, MD, Medical Director, Pittsburgh Business Group on Health
Erin Siegrist, Director, HR & Organizational Development, Nuclear Electric Insurance Limited
Patricia Lee, Assistant Director of Benefits, Duquesne University
GET INVOLVED
Becoming a member, signing up as a partner or sponsor, and joining us at an event are all great
ways to connect with what PBGH is doing in your community!