In a highly polarized political environment, legislation can be like a Rorschach test. Changes to environmental law can be seen as a "giveaway" to industry, or conversely as a way of providing flexibility that allows for greater choice andeconomic stability. Similarly, changes to healthcare and insurance regulations can be seen as ways of "gutting" health care reform or providing for different and more cost effective alternatives. To be sure, there are cynical laws and regulations on both ends of the spectrum, but it is important to remember that legislation is just the first part of the equation. What we as citizens and economic actors do with the changed rules is just as, if not more, important.
This is our perspective on the recent changes to rules governing Association Health Plans (AHPs) put forth by the Trump Administration. These regulations stem in part from the leadership of Senator Rand Paul, a longtime proponent of Association Health Plans. While they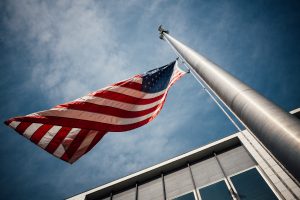 could be dismissed as yet another way to slowly dismantle the ACA, it is also true that they provide many small businesses and early retirees with greater options and freedoms to purchase more affordable health coverage. There are risks and there are opportunities. There will be winners and there will be losers. Our view is that the legislation is what it is, and it is up to principled actors to step up and make the most from the new rules.
Association Health Plans have been around for many years and the concept behind them is straightforward. By combining many smaller employers into one association, the larger group pools risk and can achieve economies of scale with both lower administrative costs and better negotiating leverage. Laws governing these types of plans were enacted at the federal level; states also regulated them in various ways. At their core, these plans turned a group of small employers into a "virtual" single large employer that was governed under the standards relevant to large employers.
Most of these plans were self-insured. There were some bad actors who didn't pay out claims and were undercapitalized. The net result was that the laws got stricter to regulate them and many of these plans, both shady and above board, were put out of business. The passage of the Affordable Care Act further eroded the base for these plans. Under the ACA, insurance carriers were required to "look through" the AHP to the underlying employer. Employers in AHPs that were defined as small groups (<50), had to be treated as small employers under the ACA. Small groups under the ACA are required to comply with a host of requirements that include specific essential health benefits, metallic level plans (Silver, Gold, etc.) and defined community rating rules.
On October 12, 2017, President Trump issued an Executive Order that called for the revitalization of Association Health Plans.
The rule defining the executive order was finalized by the Department of Labor on June 19, 2018. The rule allows Association Health Plans to flourish again mainly by loosening the restrictions on Association Health Plan formation. First, under the new rules, an Association Health Plan can form for the sole purpose of providing healthcare as long as there is another substantial business purpose. This business purpose can include education, networking, public relations or advertising among others.
Second, Associations have historically had to show a "commonality of interest" in order to be considered a "bona fide" Association for the purposes of providing health coverage. Typically, this required some strong economic or social tie, e.g., a trade association. Under the new rules this requirement is more relaxed. As before, an AHP can be formed from members of the same industry, trade or profession regardless of location (even nationally or regionally). Under the new terms however, an AHP can offer membership to employers in the same geographic area regardless of common nexus other than the geography. In fact, the new rules states that the AHP can cross state lines where the geographic commonality crosses between states. In an area such as greater Washington DC, which includes Maryland and Virginia, an association could be formed of employers who have no other tie than belonging to the health coverage purchasing coalition (so long as some other significant purpose is also present).
Third, in an effort to provide additional alternatives to the Federal Marketplace, self-employed individuals referred to as "working owners" can enroll in an AHP as well. Also, former employees or early retirees may enter if they choose. It is estimated that this last group could form a substantial portion of the market for AHPs and could result in a reduction of the Federal Marketplace enrollment.
It is important to note that insurance companies cannot form AHPs but they can provide administrative type services (TPA, network, Rx, etc.) to AHPs.
The new regulations do offer some consumer protections. AHPs cannot refuse coverage or increase pricing for pre-existing conditions and health factors although they are allowed to underwrite based on age, industry, gender, or geography. In addition, AHPs must comply with state nondiscrimination requirements and other rules, such as additional rating requirements and state benefit mandates.
The new regulations have a staggered implementation time frame.
Fully-insured AHPs can go live on September 1, 2018 while self-insured AHPs must wait until April 1, 2019. Existing AHP's will be grandfathered in and not forced to change makeup or design. They can change their criteria to meet the new rule if they choose to and expand their membership base. If they choose to do so, they can go live on January 1, 2019. This staggered rollout was designed to give the states time to develop processes to handle the filings and regulatory process for AHPs. State responses have varied and like the Rorschach test, reactions have followed political proclivities and inclinations.
So what does this all mean?
On the positive side, many small employers and self-employed businesspeople will be able to access healthcare at a more affordable price than before, if they had been getting insurance coverage at all. AHPs may also bring back some of the uninsured into the market if AHPs are lower cost than the ACA Federal or State Marketplaces. Lower costs under AHPs could be driven by lower administrative overhead, creativity in benefit design, a differentiated risk pool and in some respects the ability to take advantage of some employer mediated wellness and health programs that are more difficult in the regular small group market. The AHP can also offer bargaining power and discounts on ancillary benefits such as dental, vision, retirement and life insurance.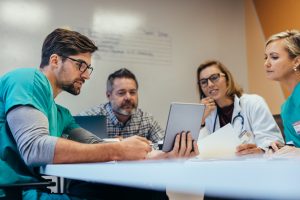 On the flip side, bad actors could return to the market. Processes should be put in place to regulate AHPs to ensure that they are adequately funded and do not commit fraud or abuse. In addition, protections should be in place to prevent the proliferation of bare bones/skinny medical plans that do not provide the type of coverage expected of a health plan. Our view is that AHPs that try to achieve the lowest price point by offering these bare bone plans won't ultimately succeed because they are not in the best interest of the employer and their employees. That said, some serious harms could result on the way to that realization. The challenge is to make the regulation of AHPs productive and protective rather than punitive or with an eye to preventing their growth in the first place.
There are some policy oriented challenges to AHPs as well. One downside to potential large scale enrollment in AHPs is that the remaining Individual and Small Group markets will continue to weaken. They would be the losers in this scenario although the removal of the individual mandate and freezing of Risk Adjustment payments were already weakening these markets.
Association Health Plans will be formed and some will succeed. Even If you're not thinking about one, the odds are that a colleague or a competitor is. If you decide to explore building one with a partner, make sure you are working with principled actors whose focus is on providing access to affordable, high quality health care that meets the needs of the employer market, their employees and their families. The Pittsburgh Business Group on Health and Tonic Advisors are happy to help you think through the issues and connect with partners that can help you navigate the new AHP environment.
Disclaimer: The opinions, beliefs and viewpoints expressed by the authors do not necessarily reflect the opinions, beliefs and viewpoints of PBGH or its employers.