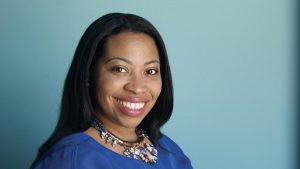 This article touched on a diverse set of dynamics that employers are facing within this healthcare and benefits paradigm. From how different generations perceive the value of healthcare benefits offered by an employer, to how Legislative uncertainties are key considerations for planning for the future, to, of course, the looming dynamics between UPMC and Highmark, these factors play a key role in plan design strategy over the next couple of years.
From the generational perspective, it's true healthcare and benefits are valued and utilized differently. The way a younger employee engages healthcare is very fluid – I would be careful not to lump all young people in a bucket as this group alone is very diverse. If you are a young woman or an employee getting ready for marriage and growing a family, in just 9-12 months your perspective on benefits changes. It's very fluid, and it's important for employers to continuously monitor their workforce and adjust where possible to keep up with its employees.
Most employers are staying the course from a legislative perspective with anticipation of some changes. Compliance continues to be top of mind for many employers who have been impacted by the ACA.
PBGH recently conducted a survey amongst our employer members of which 40% of respondents said they were either somewhat or very concerned about access to specialty services for their employees once the consent decree expires June 30, 2019. 24% said they would offer multiple plans as a strategy to navigate this.
There are many employers who are too small or find it cumbersome to offer multiple plans – others are planning to leverage independent quality data to steer employees to higher quality options. PBGH will continue to evolve our data strategy to aid employers in this decision-making process, from both a cost and quality perspective. Most being employers, 43% of respondents expect to have a formal strategy in place to react to the expiration of the consent decree by the end of 2017.