The Prescription For What Ails You: Pharmacy Carve-out
It sounded like a good idea. "Bundle" your cable, phone, internet, mobile phone, tablet, etc., services together into one neat package with one simple bill.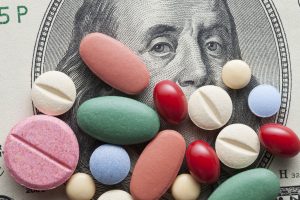 Then you get the bill. And suddenly, nothing is simple anymore.  And where did that number next to "due" come from. That's about 50 percent more than what was advertised.
Many company benefits administrators get the same feeling when they "carve-in" rather than "carve-out" pharmacy benefits.  While the bundled approach may make sense for smaller companies with limited human resource support, the trade-offs don't make sense for larger, self-funded companies that care less about easing the administrative burden and more about understanding where their dollars go and how to save more of those dollars.
In the carve-out model, employers contract directly with a Pharmacy Benefits Manager (PBM) to handle that benefits program. The carve-in model bundles medical and pharmacy benefits together, with the medical plan vendor providing both, but usually subcontracting pharmacy coverage to a third party.
"The industry is trending toward carve-outs and that trend is accelerating"
While both models have their champions, the industry is trending toward carve-outs and that trend is accelerating. Here are several reasons:
PERFORMANCE
The singular focus on pharmacy benefits reduces cost while improving outcomes. The best PBMs provide clinical expertise to assure that patients with diabetes, or more rare conditions, adopt best care practices. They have deep pharmacy knowledge of formulary management, drug therapy management, new therapies and ongoing clinical studies, which might be an afterthought for medical insurance carriers.
TRANSPARENCY
PBMs can enter into more transparent relations with suppliers and provide employers with regular analysis, feedback and custom reports about the true costs of medication. These contracts usually include yearly assessments based on audits and annual market checks to assure rates stay competitive with the market.
COST
Plan sponsors can get more cost-aggressive service bids from standalone PBMs because PBMs can use past claim history to offer attractive pricing and performance guarantees. While carve-in models are "one-size-fits-all," and include an extra middle man, the health plan, the carve out model is flexible, providing custom plans for unique needs, which also impact overall cost. PBMs not only improve usage adherence, but mitigate fraud, waste and abuse, which optimizes care while further lowering costs.
The trend to carve-out is driven by several issues. First, the pharmacy spend is a major and growing portion of the total healthcare spend. Secondly, PBMs are producing data that show their approach provides significantly greater cost savings. And thirdly, as legislative and regulatory burdens become greater, PBMs are adept at offering more solutions to contain raising prescription drug costs.
PBGH is way out in front of this industry trend by giving employers and members value-added medical and pharmacy integration to overcome the one big advantage of "carve-in" plans, which is the ability to coordinate care over the traditional silos that dot the healthcare landscape.
Through collaboration and partnership, PBGH has developed a suite of solutions for employers in the area of pharmacy benefit management. With the PBGH's group purchasing initiatives and program expertise, PBGH is able to obtain best-in-market pricing along with value added services from key partners that bring long-term, leading-edge solutions to employers of all sizes.
As an employer, you have the option of carving out your pharmacy program from your primary health plan. But there are a number of factors to consider:
What is your current plan costing?
Is your vendor passing through rebates?
Will your vendor raise fees if you carve out pharmacy benefits?
Is it time for an RFP based on the end date of your contract?
Do you need additional information to make an informed decision?
If a carve-out seems like an interesting option for your company, you can get more details by contacting Diane McClune at 724-544-7131 or at diane.mcclune@pbghpa.org.