---
SYMPOSIUM SPEAKER BIOS
---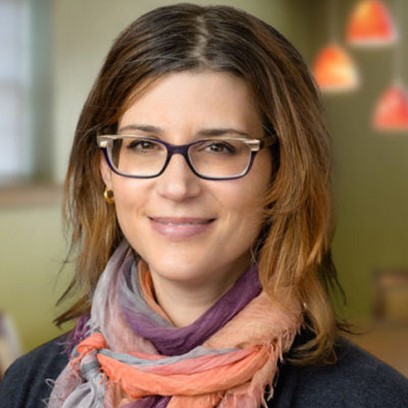 Stacey Richter
For more than 25 years, Stacey Richter has innovated healthcare solutions that are win-wins for those who deliver or pay for healthcare, and, most of all, the patient.
As a recognized top 10 Healthcare Influencer, Stacey uses her voice and thought leadership to provide meaningful insights and inspiration for those looking to do right by patients. This includes physicians and other clinicians, population and public health leaders, health-tech entrepreneurs, insurance carriers, and plan sponsors.
Much of Stacey's expertise can be categorized into two main areas. First, she has spent years studying and testing ways to close the gap between clinical knowledge and standardized practice. Second, she has done extensive work identifying and communicating best practices for value alliances and collaborations amongst healthcare stakeholders.
The overarching goal of Stacey's work is to help align efforts to deliver higher quality care, better patient experience, reduced overall costs, and fewer burned-out clinicians looking to leave the practice of medicine.
Stacey is the host of Relentless Health Value, the largest podcast for senior executives at healthcare organizations. She is Co-President of Aventria Health Group, a well-known innovative consultancy working with large self-insured employers as well as pharmaceutical, medical device and other healthcare clients. She is also Co-President of QC-Health, a benefit corporation dedicated to overcoming care gaps for patients by helping PCPs and specialists work together.
Stacey studied Economics at the University of Pennsylvania, the Wharton School and the University of Stockholm.
---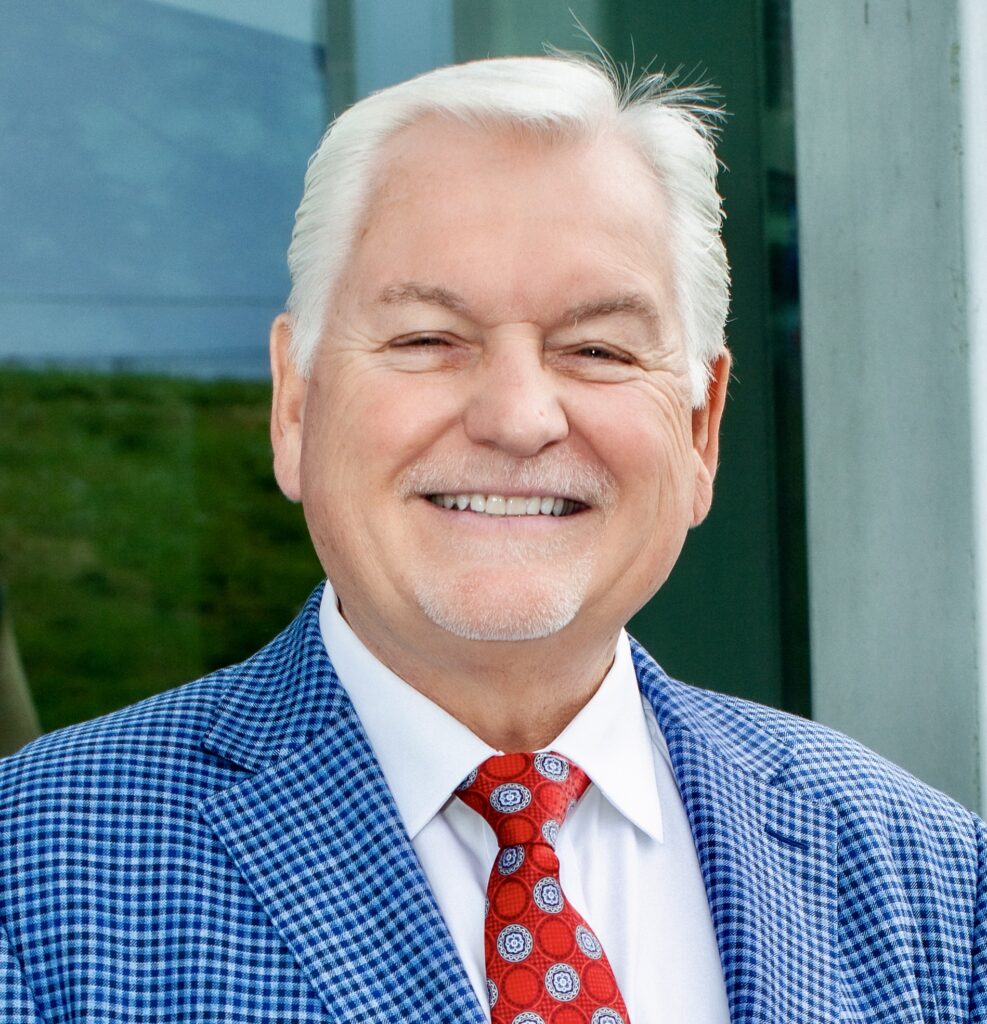 Steve Gilliland
A member of the Speaker Hall of Fame, Steve Gilliland is one of the most in-demand and top-rated speakers in the world. Recognized as a master storyteller and brilliant comedian, he can be heard daily on SiriusXM Radio's Laugh USA and Jeff & Larry's Comedy Roundup. With an appeal that transcends barriers of age, culture and occupation—plus an interactive and entertaining style—Steve shows audiences how to open doors to success in their careers, their relationships and their lives. Presenting to over 250,000 people a year, more than two million have now heard him speak, with audiences encompassing
51 industries. Steve has the distinction of speaking in all 50 states and in 15 countries. As one newspaper stated, "Steve is what happens when the humor of a stand-up comic collides with the inspiration of a motivational speaker."
In addition to his brilliant speaking career, Steve is a prolific, accomplished author, evidenced by six of his books—Detour, Enjoy The Ride, Hide Your Goat, Making a Difference, The Cherry on Top and Turn the Page—perennially making the publisher's bestseller list and his being named Author of the Year. His thought-provoking writing style makes his articles a favorite with prominent national magazines. He influences the lives of millions through his presentations, books, audio products and videos. An extensive array of these resources has been utilized by small businesses, Fortune 500 companies, U.S. and Canadian government agencies, trade associations, churches, school districts and nonprofit organizations. Speaking the language of active business leaders, his books and other resources identify practical lessons that grow people and their businesses. Full Bio Here.
---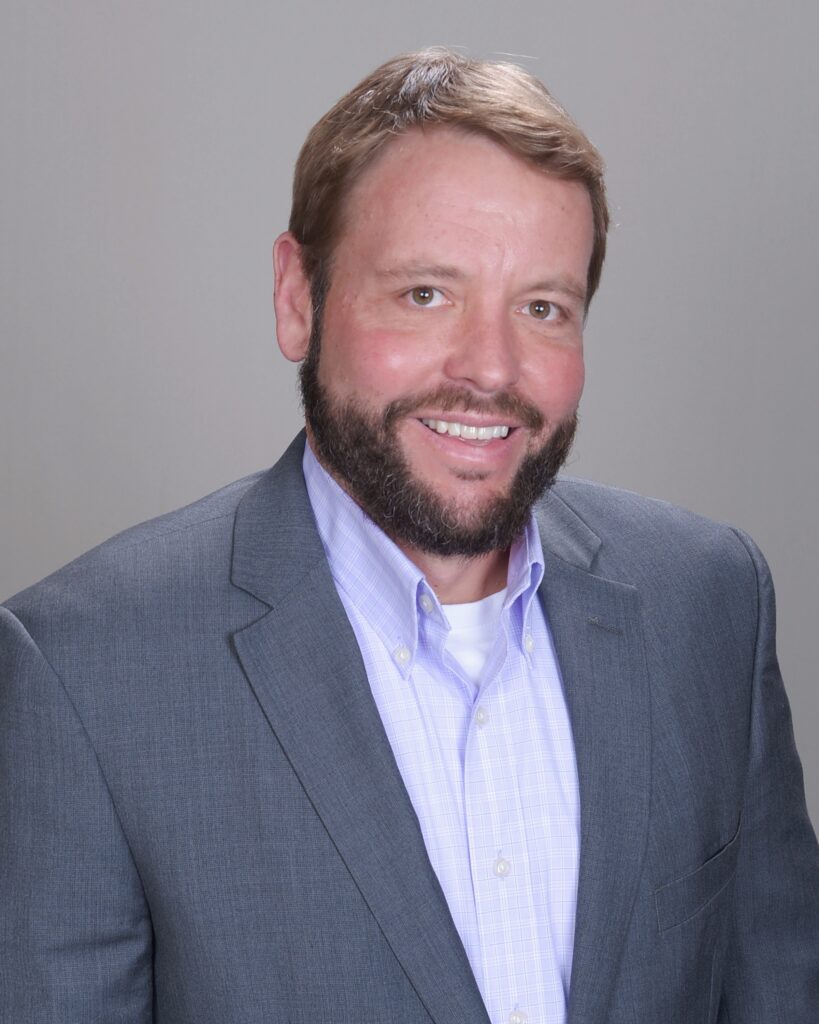 Tom Davies
Tom is Senior Director of Clinical Products at RxBenefits, Inc. In his role, Tom supports all present and future clinical program initiatives within the organization and leads the clinical operations teams. He is a seasoned healthcare professional and a licensed pharmacist with over 25 years of experience in the pharmacy industry. His varied pharmacy experience includes long-term care, retail, hospital, toxicology, academia, specialty pharmacy management and distribution and managed care. Tom served in various
leadership positions during his career. Before joining RxBenefits, his most recent positions were Vice President of Clinical Programs for Confidio and Director of Pharmacy for PEHP Health & Benefits. Tom's experience has reinforced for him the importance of a holistic view, total patient care approach; from the impact of direct patient counseling to
implementation of population-based health solutions. His comprehensive appreciation of the pharmacy landscape has allowed him the opportunity to collaborate with varied stakeholders to address unique challenges with innovative, practical, and sustainable solutions.
---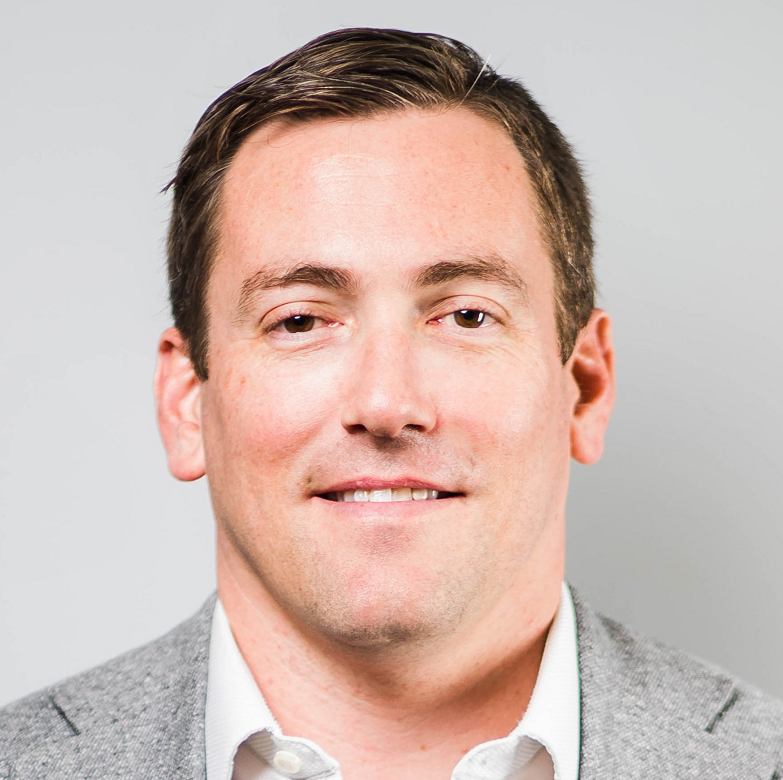 Kevin O'Brien
Kevin O'Brien, Chief Business Development Officer, brings more than 18 years of health benefits consulting and sales experience to Innovu. His expertise positions him to leverage the company's technology platform and service model to provide actionable insight into how clients can lower their total cost of human capital.
In his role with Innovu, Kevin is responsible for building strong relationships within the benefits consulting and brokerage communities and supporting their efforts to deliver best in class analytics solutions to their clients. Kevin focuses on integrating client data across all benefits and risk programs, allowing you to better understand how decisions in one program impact others, and the trends that are impacting overall population health.
Prior to joining Innovu, Kevin spent 10 years with HDH Group, starting as a producer and working his way to Senior Vice President of Benefits. Toward the end of his tenure, Kevin was responsible for Strategic Projects specifically designed to increase HDH's value with clients and generate increased revenue to the firm. These projects included implementing an internal billing system and developing and launching a private benefits exchange.
Kevin earned his bachelor's degree from the Ohio University School of Business, where he majored in marketing with a minor focus in business. He spent his junior year at Bond University in Australia. Kevin believes strongly in giving back to the community, where is actively involved with the Children's Hospital of Pittsburgh Foundation, and Girls Hope of Pittsburgh.
---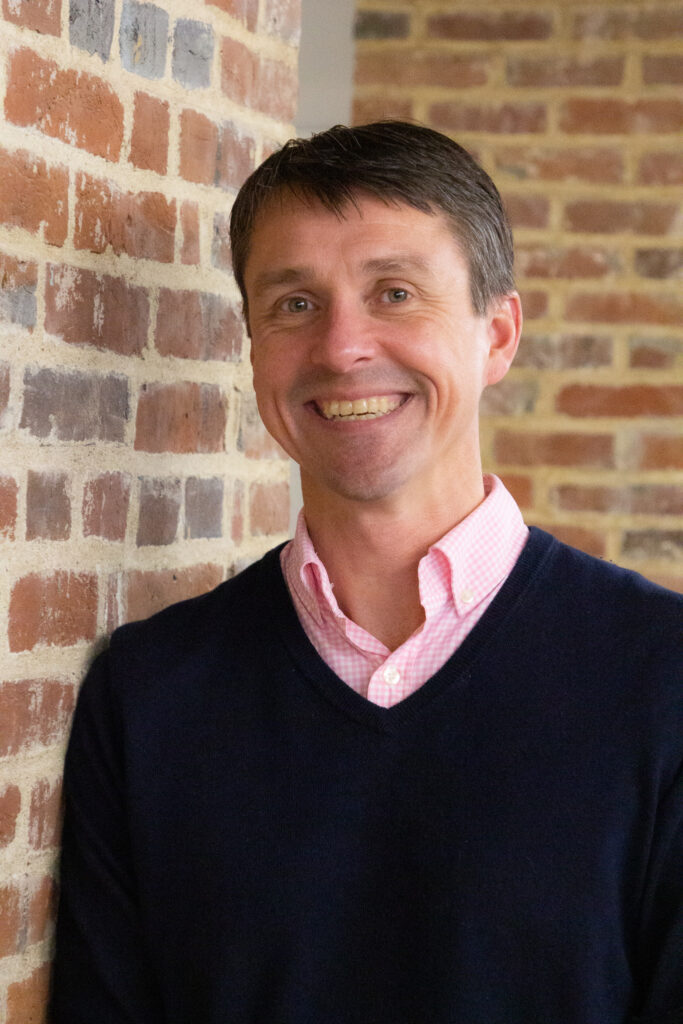 Greg Baker
As CEO, Greg Baker strategically develops AffirmedRx's mission for drive better health, predictable costs and a partnership that puts employers in control. Greg has decades of experience in pharmacy as a Pharmacist, businessman and entrepreneur. He leads AffirmedRx in three core areas: 1. Cost Transparency, 2. Data Control and 3. Patient Health Improvement. He is passionate about creating a clinically-focused versus a financially-focused PBM.
At AffirmedRx, Greg leverages his prior experience working as the pharmacy lead for Premise Health, during which time he maintained the highest levels of operational efficiency, clinical excellence and customer service to provide value within the greater pharmacy healthcare ecosystem. Drawing from this experience, as well as time spent as Pharmacy Supervisor for Walgreens and Senior Pharmacy Consultant for Blue & Co., Greg listens to scores of employers across all industries to customize the highest quality clinical care solutions with the lowest costs for AffirmedRx customers. While in a previous role, Greg led a pharmacy organization that won the 2018 PBMI award for innovation and the 2019 APhA Pinnacle Award. He was also the first community pharmacist appointed by the HHS Secretary to the National Advisory Council for the Agency of Healthcare Research and Quality, where he further advanced the role of pharmacy to improve public health outcomes.
Greg Baker lives by the motto, "Patients over Profits," in order to make AffirmedRx a nimble company in a large industry determined to do what is right for employers and the millions who work for them.
---
Justin Leader
In August of 2014, Justin formed BenefitsDNA, an independent consulting practice comprising industry experts.  He and his partners serve employers, large and small as well as their advisors regarding competitive self-funded healthcare and innovative employee benefit plan design. As a Certified Health Rosetta Chartered Advisor, he and his team are recognized as a driving force in fixing many of the issues we currently have in US healthcare.  
In July of 2020, Justin entered as a partner in a joint venture called Highlight Health. Highlight Health is focused on providing affordable and accessible healthcare to those who are uninsured, underinsured and cannot afford to participate in traditional employer healthcare offerings.  Between the combined work with BenefitsDNA and Highlight Health, Justin is determined along with his partners to fix some of the largest issues in the US Healthcare system. 
Justin believes in servant leadership as a former 3-time board of director's member for the American Heart Association in the Capital Region.  He currently volunteers and spends time in the classroom with Junior Achievement assisting his wife at Hershey Elementary School.  He also serves on the PA State Council.
---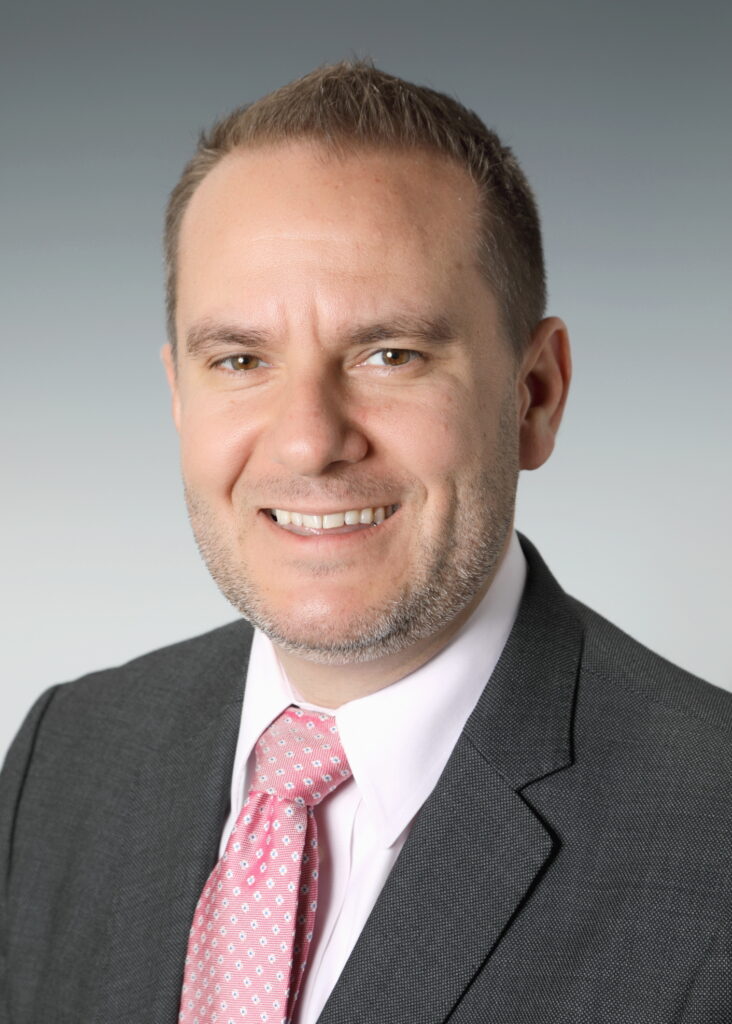 Mike Gaal
Mike is a principal and consulting actuary with the Chicago office of Milliman. He joined the firm in 2014. Mike's areas of expertise encompass the entire spectrum of healthcare coverage, with a key focus on medical and pharmacy coverage. His primary responsibilities include modeling and analysis of medical and prescription drug plans in the commercial market and assisting large complex organizations with managing employer sponsored healthcare coverage. In addition, he works closely with health plans, providers, and employers to evaluate and interpret publicly available healthcare price transparency data. His experience includes pricing, state insurance department rate filings, experience analysis, and financial modeling for individual, small group, and large group plans. He has worked extensively with large employers and health plans. Mike has also provided objective, independent consulting services to organizations evaluating private exchange solutions, and served as an expert witness. Prior to joining Milliman, Mike worked for a firm that specialized in consulting to hospitals, health systems and medical groups, primarily consulting on the topics of compensation and benefits for employees, physicians, and executives.
In addition, Mike spent nearly ten years as a healthcare benefits consultant to large employers in general industry where he assisted employers on benefit design, flexible benefits pricing, vendor procurement, data analytics, and understanding the impact of health care reform on employee benefit programs.
---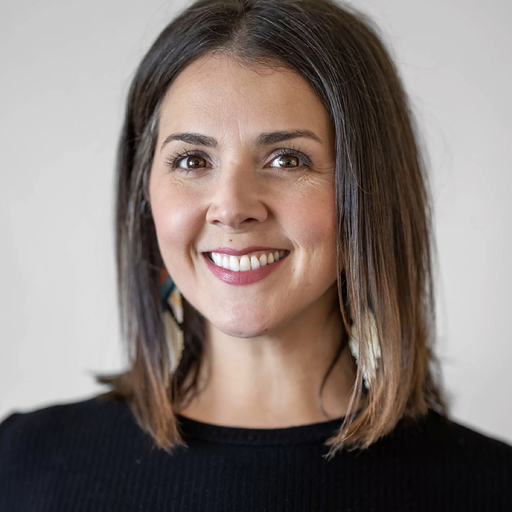 Stephanie Campbell
Stephanie comes to Hello Heart with roughly 20 years of healthcare experience in direct patient care, chronic condition management, as well as app-based technology working side by side with employers, payors, health systems, and consultants.
Her RN, BSN credentials, and MBA from the University of Texas-Tyler uniquely position Stephanie to be a top-tier subject matter expert in population health. She picked up the ukulele over quarantine and is always open to a jam session.
---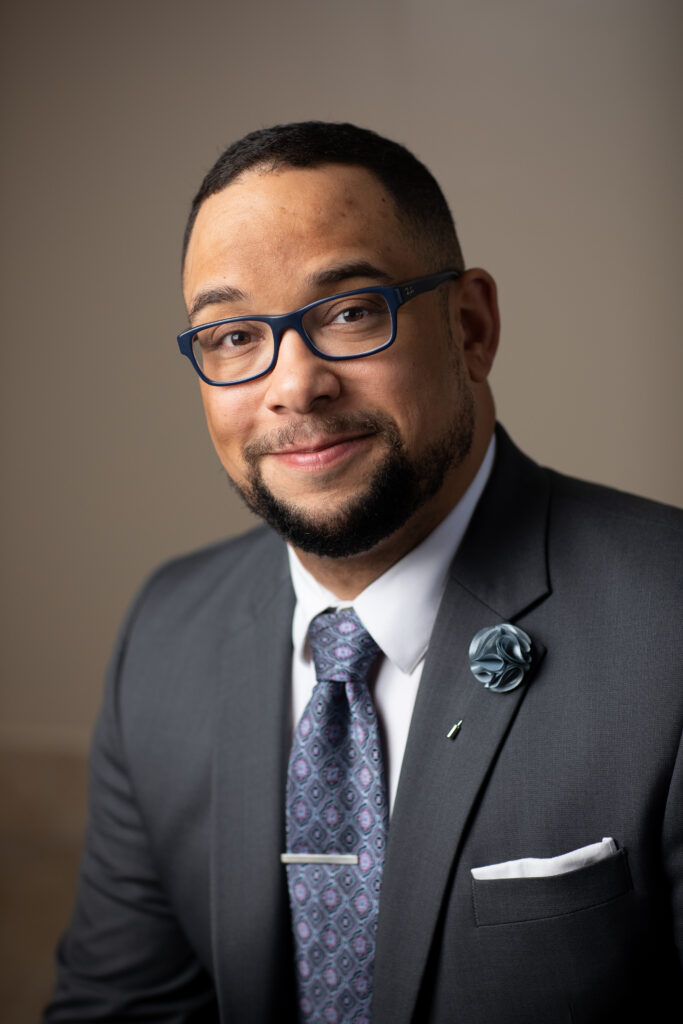 Clayton Jacobs
Since 2008, Clay Jacobs has had the privilege of working on behalf of Pennsylvanians impacted by dementia. With progressively responsible roles in care and support, policy and leadership, he has served as Executive Director for the Chapter since 2018.
Under Clay's leadership, the Chapter has consistently been a top performer in all areas of the strategic plan and has developed a wide variety of initiatives and partnerships. This work includes significant expansions in state policy, advocacy and health systems, the development of online and telephone support services and community engagement initiatives.
Clay has been a participant on many nationwide Association strategic planning groups, is a member of the Pennsylvania Department of Aging's Cultural Diversity Advisory Council and has previously served as an inaugural member of the Pennsylvania Alzheimer's State Plan Task Force.
---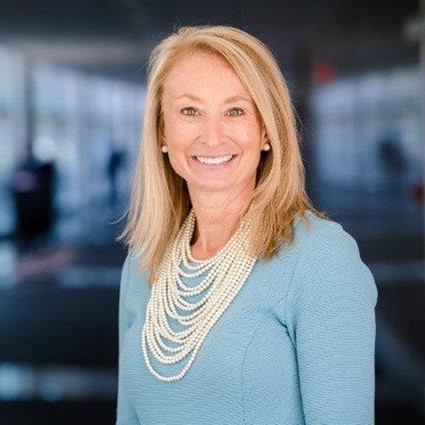 Susann Schlotterback
Susann Schlotterback is the Executive Director of Strategic Insights/Integrated Account Management at Merck and is responsible for leading the development of payer strategies that enables affordable access across market segments to Merck's portfolio of pharmaceuticals and vaccines.  Strategic Insights operates as a center of excellence in the U.S. market to enable evolving market access strategies across a diverse group of stakeholders including Merck's Marketing, Global Market Access and Pricing, Center for Observational and Real-World Evidence (CORE), Federal and State Policy and US Strategy & Commercial Operations.  Susann brings a breadth of experience from over 20 years at Merck, having held numerous positions and leadership roles across the sales and account management organizations focusing on our customers and patients.  Prior to joining Merck, Susann worked as a Critical Care RN in multiple hospitals within Florida, Tennessee, Illinois, and Iowa.
---
Nicole H. Tapay, J.D.
Nicole Tapay, J.D. is the Director, Cancer Care Delivery & Health Policy for the Association of Community Cancer Centers (ACCC). In this role, she is responsible for developing and executing ACCC's health policy and advocacy strategy. She serves as a liaison between ACCC's members and external stakeholders, including patient advocacy organizations, policy experts, and governmental agencies and officials to advance the policy objectives and priorities of ACCC's interdisciplinary membership.
With more than twenty-five years of experience, Ms. Tapay has held senior health policy, legislative, and regulatory roles in the government, non-profit, and private sectors. She has advised senior executives, government officials, and policy experts on the development, implementation, and analysis of comprehensive and incremental health coverage and systems reforms in the U.S. and internationally. Her past positions include senior roles at the National Coalition for Cancer Survivorship, Eli Lilly, the U.S. Senate, Georgetown University, the Centers for Medicare and Medicaid Services (CMS), and the Organization for Economic Cooperation and Development (OECD).
Nicole obtained her A.B. from Princeton University, magna cum laude, and her J.D. from Georgetown University Law Center.
---
Matt Fickie, MD
Senior Medical Director at Highmark, Inc. Dr. Fickie has been at Highmark since 2018. As Highmark's internal expert on precision medicine, his focus has been on advancing the use of genetic technologies to improve health outcomes.
Dr. Fickie oversees Highmark's Medical Policy Department which includes Highmark's innovative Coverage with Evidence Determination program. Prior to joining Highmark, he served as an attending physician at Mount Auburn Hospital in Cambridge, MA.
Dr. Fickie is board certified in internal medicine, general pediatrics, and clinical genetics.
---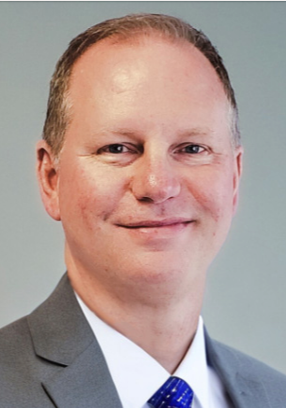 Michael Radeschi
As Director of Strategic Partnerships, Michael is responsible for building strategic relationships with our key advisor partners and large, multi-employer business groups, while delivering high-value analytic solutions across all our constituents.​
Michael has more than 25 years of consulting, client management, and sales experience which are all built upon solving problems through the analytic use of data.​
Long an innovator – Michael held three different roles in which he used his capability to 'start-up' new functionality within the broader context of his employer's business offerings.​
Prior to joining Innovu, Michael spent more than a decade with Highmark Blue Cross Blue Shield supporting both customers and network providers in a variety of collaborative roles across different markets.​
He has also spent time leading the analytic function for a large hospital system, managing employee benefits for a healthcare device manufacturer, and delivering healthcare consulting through a large privately-held firm.​
---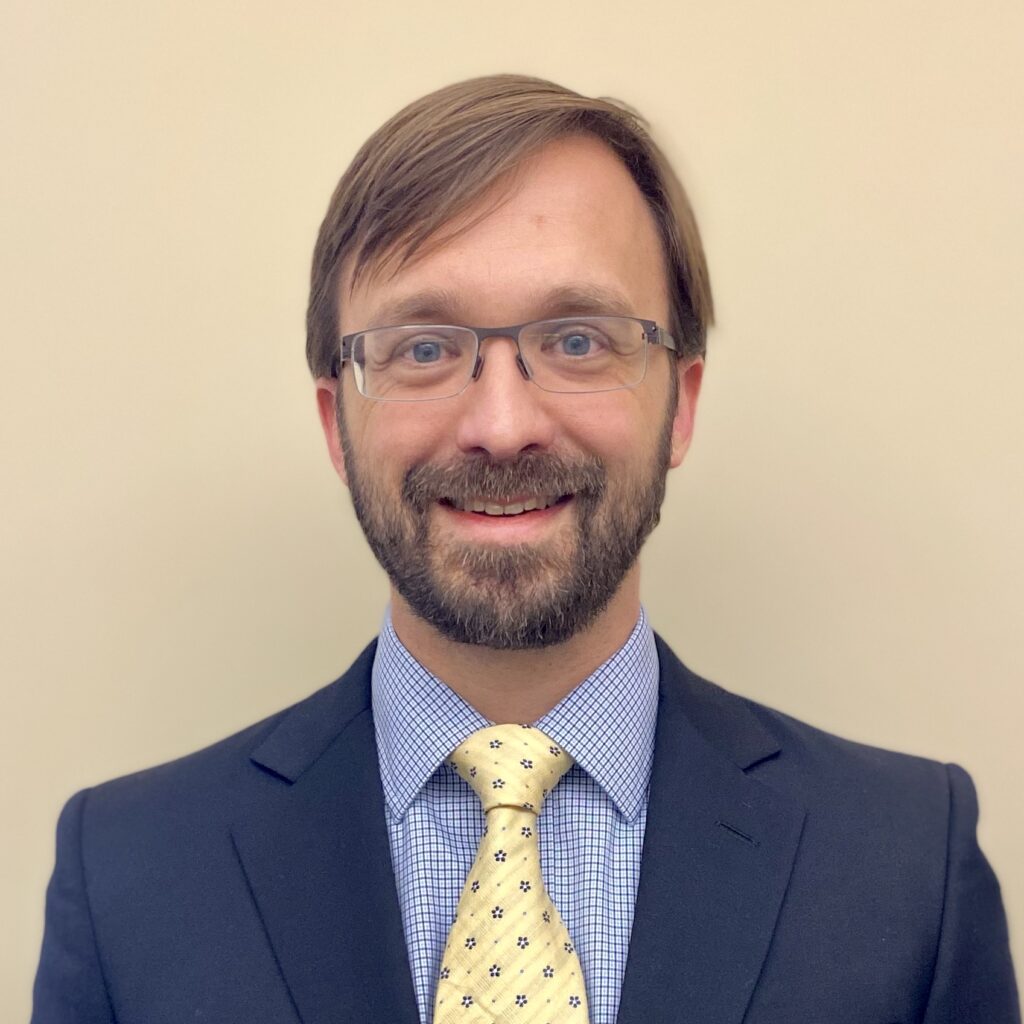 Alin Severance, MD
Dr. Alin Severance is a board-certified psychiatrist, Medical Director of Behavioral Health Services at UPMC Health Plan, and Associate Medical Director at Community Care Behavioral Health Organization.
Prior to working in the health insurance industry, he was the primary psychiatrist for Allegheny County's phone/mobile/walk-in/residential crisis services, as well as a consulting psychiatrist for eight area UPMC medical hospitals. He continues to see patients in a group private practice, with a clinical interest in severe mood and anxiety disorders.
His medical and psychiatric training occurred at Columbia University College of Physicians and Surgeons as well as UPMC Western Psychiatric Hospital.
---
Howard Gerver
Mr. Gerver is a human capital data geek by day and a mental health champion by night. He and his colleagues love fixing HR and benefits problems through data. In 2022 Howard started www.TheAdamProject.org. The site is named after Adam Gerver, Mr. Gerver's son who passed away in 2021. Adam suffered from a variety of mental / behavioral health challenges for 17 years.
Mr. Gerver started HR Best Practices in 2001. Today HR Best Practices helps employers contain healthcare costs thru data-driven auditing and also helps employers comply with the Affordable Care Act. Since its inception HR Best Practices has saved employers hundreds of millions of dollars by reviewing and analyzing medical, pharmacy, and workers' compensation claims. Sample clients include AirFrance, Berkshire Hathaway, Blackstone, BMW, The Commonwealth of Pennsylvania, Dressbarn, Emblem Health, Evonix Industries, MetLife, NJ Transit, NYU Langone Hospital, Sogeti, Staples, The State of Iowa, Viacom, VOYA, and Zurich.
HR Best Practices is cited as a Gold List member in The Disease Management Purchasing Coalition resource directory. Prior to 2001, he worked for 18 years within the Benefits, HR, and Payroll space for PriceWaterhouseCoopers, Computer Sciences Corporation and Mercer HR Consulting.
---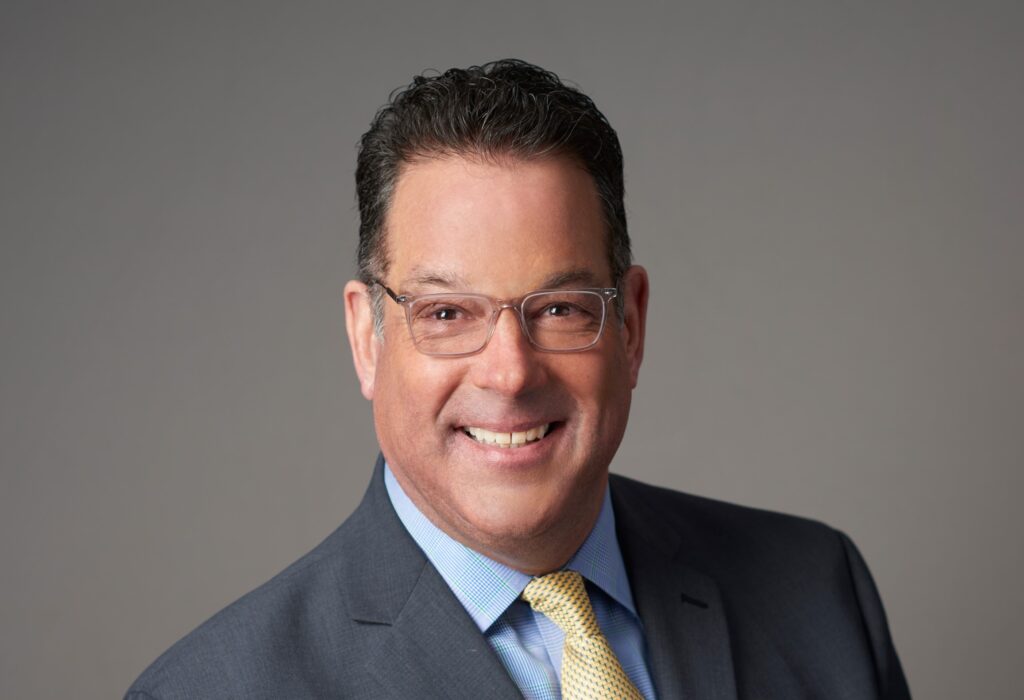 James Kinville
Mr. Kinville earned his bachelor's degree in psychology and organizational development from Grand Valley State University and his master's degree in clinical psychology and substance abuse studies from the University of Detroit/Mercy.
He has more than 30 years of EAP/work-life experience in managed care and specialty health management. In his current role, he directs the strategic agenda and leads staff who deliver EAP services to local, regional, national, and international customers and clients.
Before joining Workpartners in 2015, Mr. Kinville served in several executive roles and was responsible for directing EAP and work-life services for diverse populations. He also has experience overseeing the operations of care management centers and developing programs to aid in the overall success of EAP utilization and patient outcomes, while reducing readmission rates and costs.
---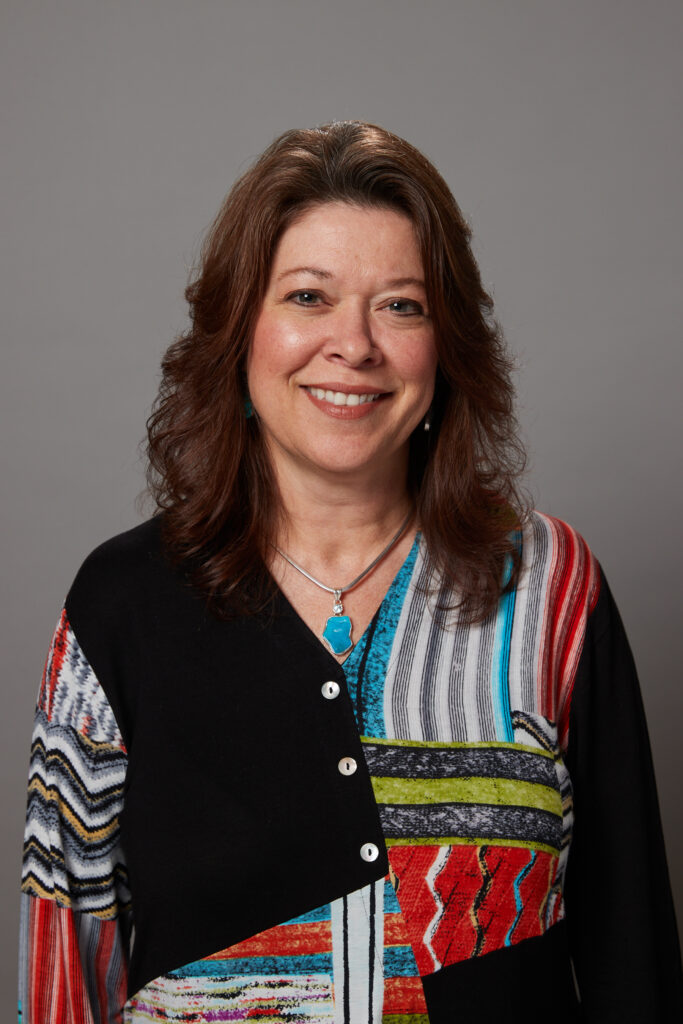 Tammy Fennessy
Tammy most recently completed the Graduate Certificate program for Population Health Management through The Johns Hopkins University and is continuing her education to pursue a Master's of Applied Science in Population Health Management. She has her GBA designation through the International Society of Certified Employee Benefits Specialists (ISCEBS) and served as the Chair of the Pittsburgh Business Group on Health (PBGH) from 2020 through 2022. Tammy currently serves on the Integrated Benefits Institute (IBI) Board of Directors and is an active member on multiple task forces and advisory councils focused promoting healthcare education, advocacy and health equity.
As Director of Benefits, she leads global benefit programming and strategy for American Eagle Outfitters (AEO), a leading clothing and apparel retail company. During the last 15 years managing benefits programs, she has been focused on improving the healthcare ecosystem through leveraging technology and analytics, demanding process and navigation improvement, and implementing engaging and innovative programs that serve to democratize healthcare and healthy behaviors. Tammy is passionate about getting upstream and breaking down barriers that impede humans to live their healthiest lives.
---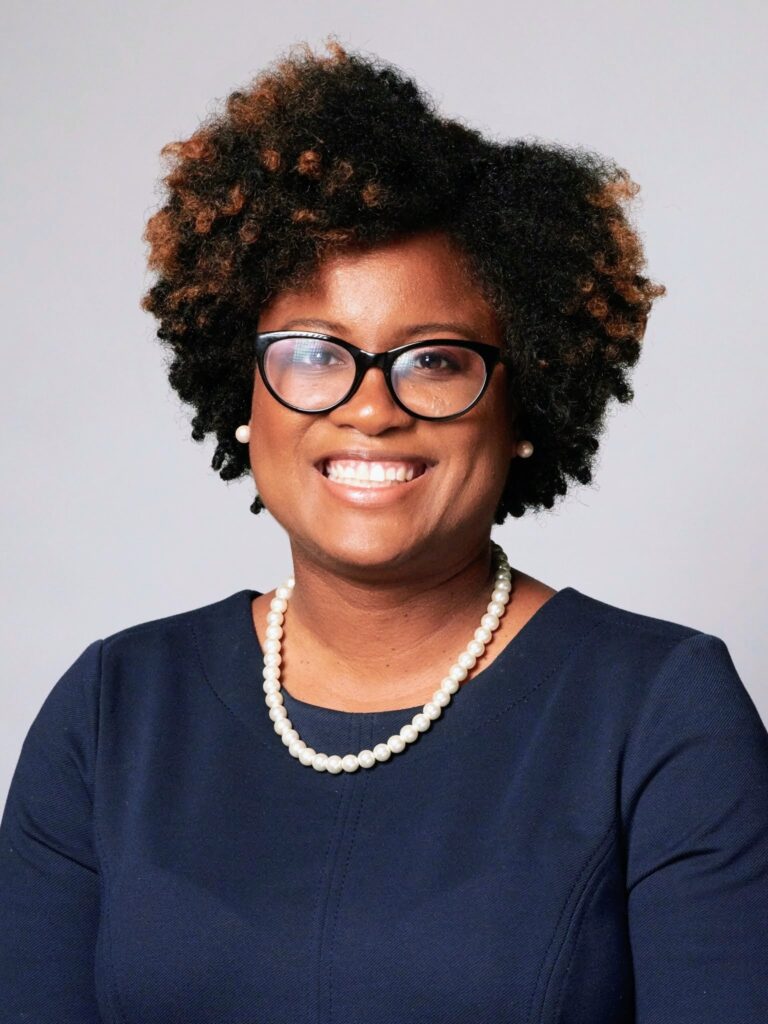 Markita J. Billups, LCSW
Markita J. Billups is an accomplished leader in Clinical Operations within the digital healthcare sector, boasting over a decade of progressive leadership expertise. Currently serving as the Head of Clinical Operations & Head of Diversity, Equity & Inclusion at Oshi Health, Markita is dedicated to forging high-performing, diverse teams. Her core strength lies in steering and expanding distributed and remote teams nationwide.
Before her tenure at Oshi Health, Markita held the position of VP of Clinical Operations at Vital Decisions, Inc., where she orchestrated the strategic and operational leadership of cutting-edge clinical products. She successfully initiated numerous clinical programs within remote teams. Previously, as the Care Coordination Manager at Gateway Health Plan, Markita provided clinical leadership in the delivery of telehealth services for individuals with co-occurring disorders. Her efforts extended to nurturing relationships with key stakeholders to expand the program's reach throughout the State of Delaware.
Markita's exceptional contributions earned her a nomination for Modern Healthcare's Emerging Leaders 40 Under 40. She thrives on innovation and excels in leading during dynamic, transformative environments. Holding LCSW credentials in both Pennsylvania and Delaware, Markita remains committed to service and actively occupies an advisory board seat on the Alumni Board at the College of Public Health at Temple University. She also serves as an adjunct professor at Thomas Jefferson University in the College of Health Professions. Self-described as a "people geek" and a fervent advocate for diversity, equity, and inclusion, Markita is intentional in cultivating high-performing cultures and teams that drive mission-driven outcomes. Her unwavering passion lies in creating organizations that clinicians cherish as they provide essential care to those in need.
---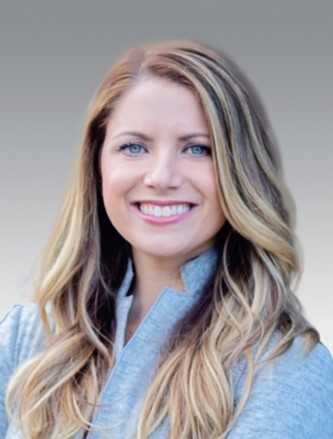 Joanna Balogh-Reynolds, DNP, MSN, RN-BC
Joanna Balogh-Reynolds is a vice president, senior clinical consultant, and our national corporate wellbeing solutions leader within Segal's national health technical services practice. She is a doctoral trained Registered Nurse and Certified Case Manager. She is a nationally recognized expert in clinical program design.
Joanna held multiple leadership roles, including the Director of Oncology, in a large managed care organization. She remains on faculty locally in Pittsburgh at Carlow University where she received an excellence in education award in 2020.
Her consulting practice focuses on helping plan sponsors with specific healthcare issues pertinent to medical coverage, plan design, quality of care, mental well-being and substance use, value based care design, social determinants of health, and digital therapeutics.
---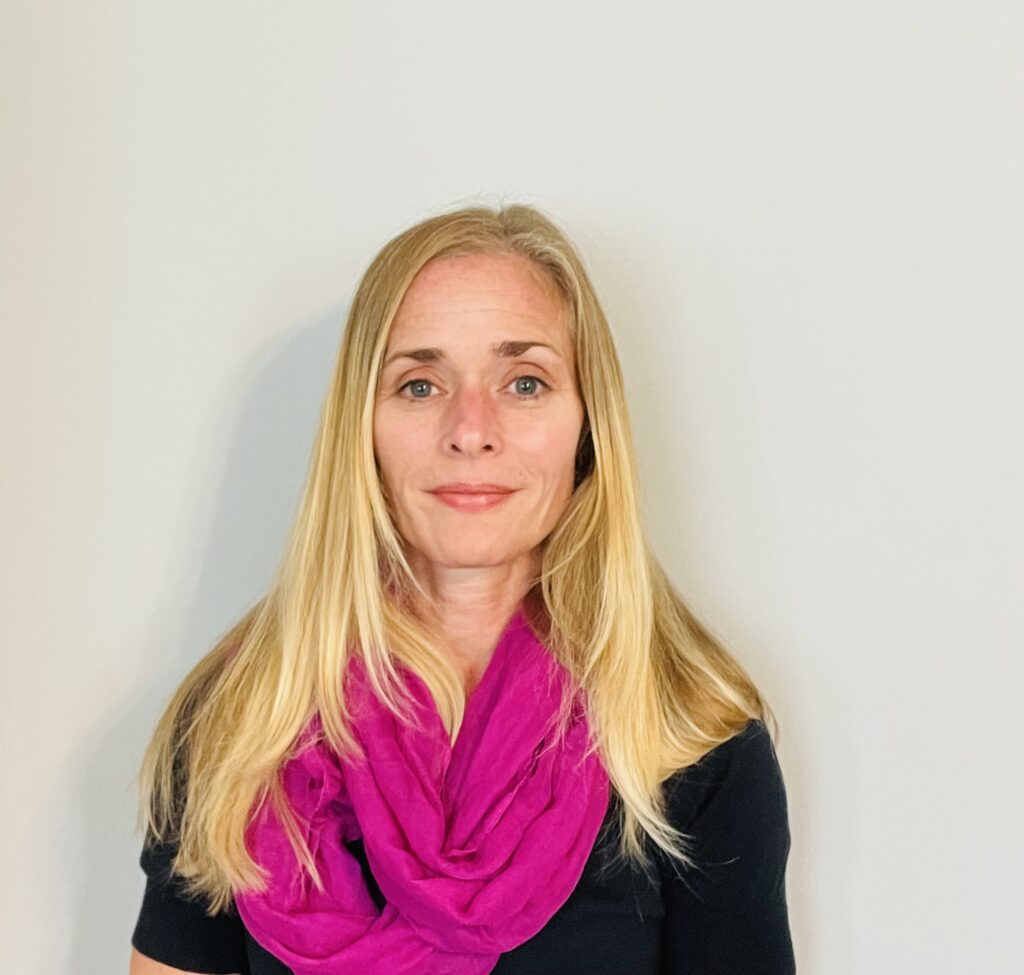 Victoria Alegria, APRN, MSN-FNP
Victoria Alegria is a Medical Director for the US Medical Affairs CAR-T Team at Janssen leading efforts to optimize care for patients being treated with cilta-cel. Victoria is an experienced clinician who has a wealth of clinical experience caring for patients with Multiple Myeloma and CAR-T therapies.  She has been a nurse practitioner for over 7 years at Mayo Clinic Florida and prior to that, as a registered hematology/oncology nurse for 9 years. She has been involved with 100+ clinical research studies, 35 Multiple Myeloma Studies, 10 CAR-T therapy studies and is a co-author on 17 peer-reviewed publications. 
Victoria has served as a mentor for the physician assistant, heme-onc fellowship program at Mayo Clinic Florida and has been a speaker for Symposiums on Multiple Myeloma for patients and APPs. She received her BA in Psychology from the University of North Florida and her BS in Nursing from Saint Petersburg College, Florida. She attained an MSN, FNP from Jacksonville University, Florida.
---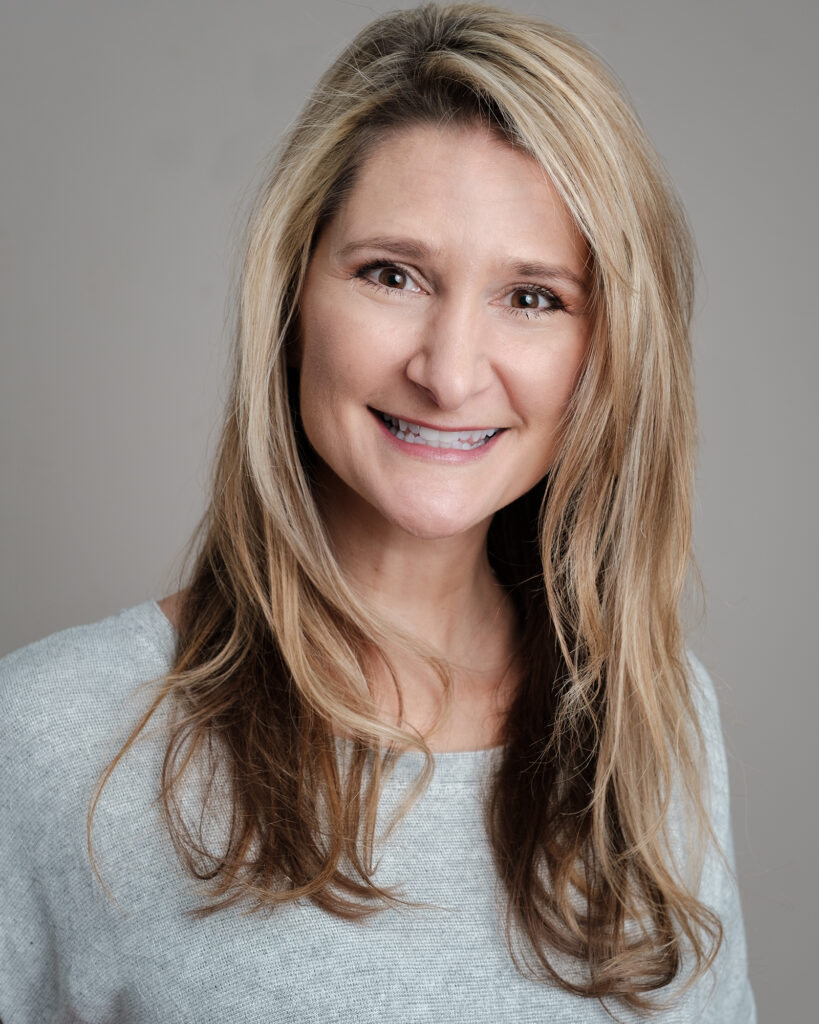 Debbie Partsch, Pharm.D
As Chief Experience Officer and Chief Pharmacy Officer of Innovu, Debbie Partsch combines her clinical and customer experience expertise to create and deploy solutions for advisors and employers to reduce healthcare waste. She oversees the customer experience strategy, ensuring the customer is central to Innovu's business operations. Working collaboratively with product development and technical engineering teams, Debbie focuses on improving internal efficiencies and processes to continually enhance the customer experience throughout the entire Innovu organization.

As Chief Pharmacy Officer, Debbie applies her extensive experience in pharmacy program management by scouring specific client data and Innovu's broader data set to uncover deep insight into prescription benefit costs and how trends are impacting their members now or in the future. With more than ten years of consultative experience and 11 years of clinical pharmacy expertise, she understands how important it is for employers to integrate data across all benefit programs, not just medical and pharmacy, to identify true program cost drivers and design cost-effective programs to address their populations' needs.

Debbie is an accomplished publisher, presenter, and grant writer, co-authoring articles and abstracts in prestigious publications, such as Clinical Cardiology, Archives of Intern Medicine, and Pharmacotherapy. She also published chapters in Pharmacotherapy: A Patient-Focused Approach, Workbook and the Instructor's Guide to Pharmacotherapy: A Patient-focused Approach, Workbook.
---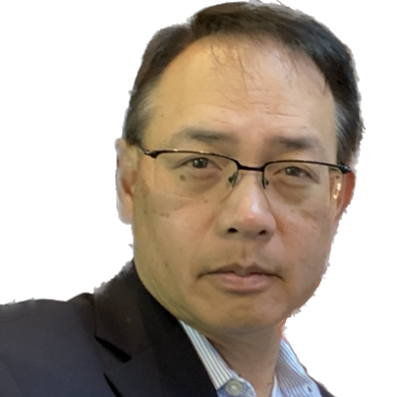 Ray Casambre, MBA
Ray Casambre, National Director-Employers, US Market Access, has over 30 years of experience in the pharmaceutical and pharmacy industries. 
After completing his tour of duty in the US Army in 1990, he started his career at Pfizer and progressed to increasing levels of responsibility within the sales and managed care organizations. 
In 2011, Ray joined the Walgreens Market Development where he remained for nine years eventually leading the employer and mid-tier PBM strategy and execution. In 2020, he returned to Pfizer with a focus on the employer space. 
Ray earned a BS Finance degree from Lehigh University and an MBA in Healthcare Management from American Intercontinental University. 
---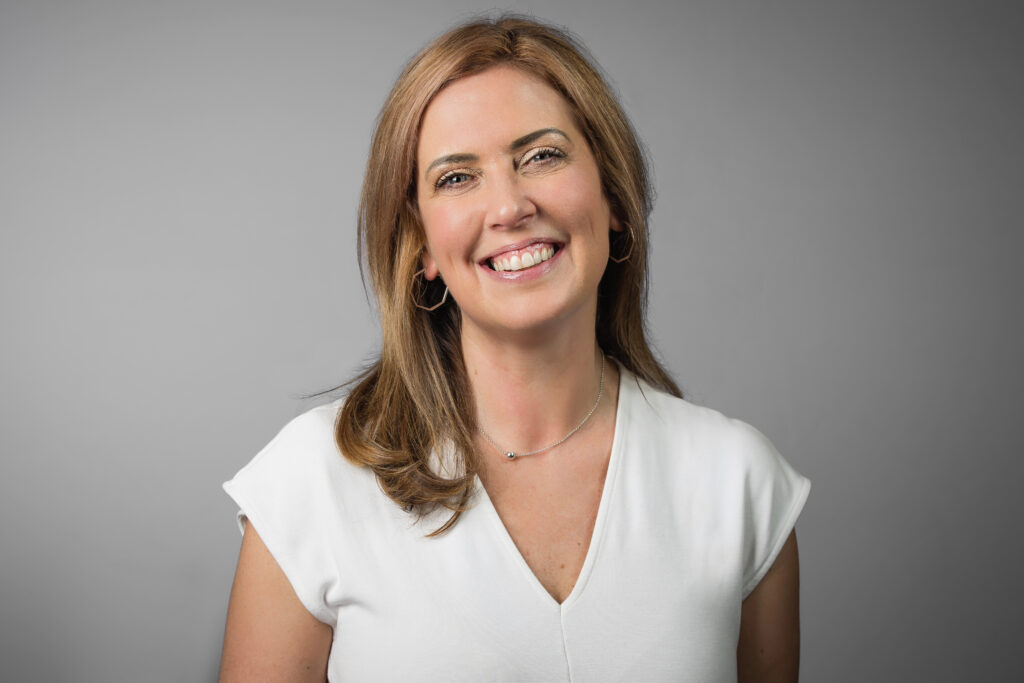 Niki Campbell
After more than 20 years as a communications executive, Niki Campbell made a midlife career change to take control of her own health and help others who, like her, had neglected their well-being in pursuit of a successful career.
At the age of 44, she went back to school to complete a degree in nutrition and obtain a masters in health and human performance. Her training also includes certifications in health coaching and personal training. With this education and a passion for helping others, she launched The Flourish Group in 2019 to provide nutrition, fitness and lifestyle coaching to individuals, and wellness consulting to organizations.
Her company's approach to wellness –The Five Foundations of Flourishing – is rooted in simple, safe, and sustainable lifestyle habits that are meant to last a lifetime. Their clients enjoy results such as more restful sleep, high levels of energy, increased strength and mobility, and more confidence and professional success.
A native of the Pittsburgh region, Niki lives in the Cranberry area with her husband and dog Jeter. When she's not running her business, you can find her teaching as an adjunct faculty at Chatham University or spending time doing the things she loves most – cooking, entertaining, traveling and spending time with her family.
---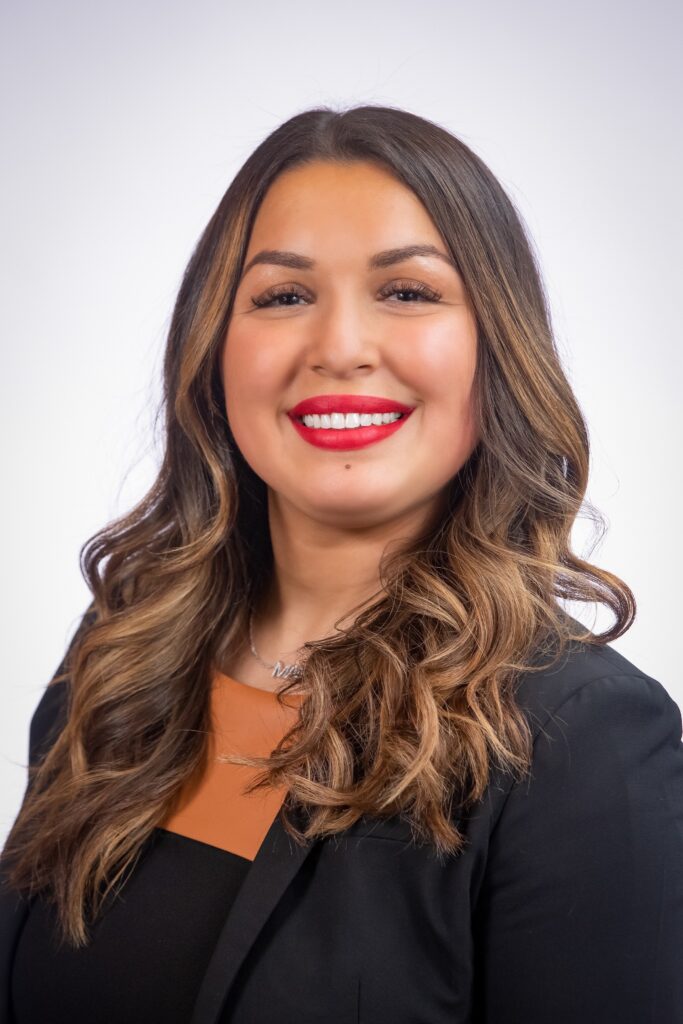 Janetta Bekman, Pharm.D, MBA
Janetta Bekman received her Doctor of Pharmacy (PharmD) from the University of Pittsburgh School of Pharmacy and Master of Business Administration (MBA) from Duquesne University. Janetta Bekman is a Senior Regional Medical Outcomes & Science Liaison (MOSL) at AbbVie, a global pharmaceutical company. She serves as a field-based scientific expert within US Medical Affairs Value & Access, where she supports AbbVie's strategy across its entire drug portfolio of over 30 products and relevant therapeutic areas (neuroscience, immunology, psychology, etc.). She provides clinical expertise to payers, integrated delivery networks, specialty pharmacies, and employer groups.
Prior to AbbVie, she completed Highmark's PGY-1 managed care pharmacy residency program and then served as the Senior Pharmacist and Residency Program Coordinator on the Clinical Pharmacy Strategies team at Highmark for almost 5 years. Being an active member of the Academy of Managed Care Pharmacy (AMCP) since 2013, Janetta is the current President-Elect of AMCP NE Affiliate and was recently appointed as member of the AMCP Schools of Pharmacy Relations Committee. Janetta is the Co-Owner of the Pittsburgh Pharmacy Network (PPN). Janetta resides in the Suburbs of Pittsburgh, PA with her husband, 4-year-old daughter (Vienna), and 2-year-old son (Roman).
---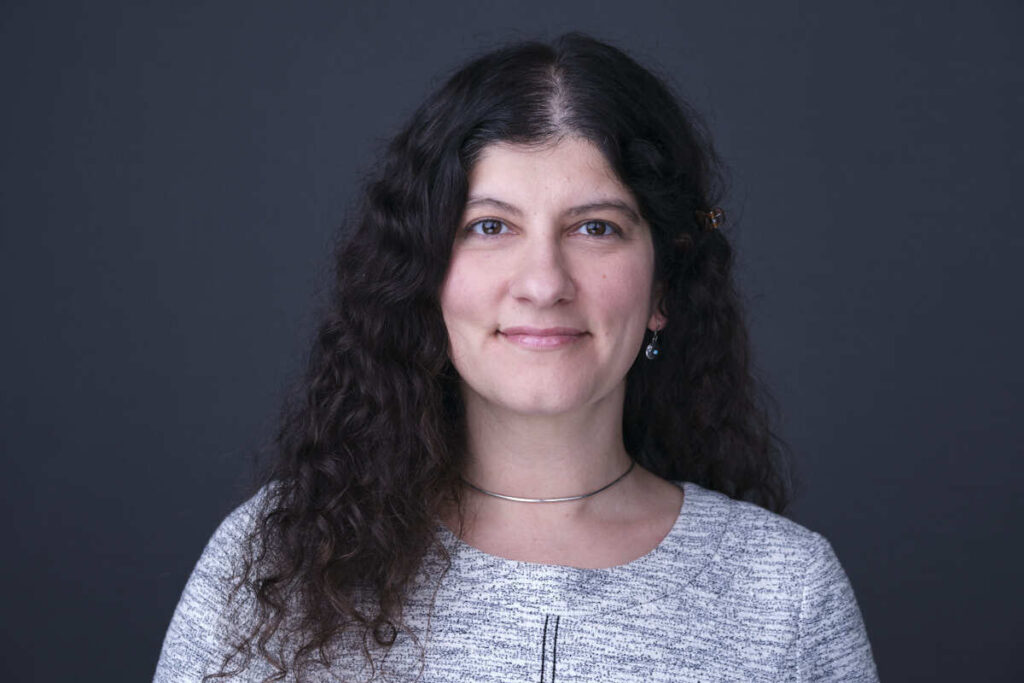 Faina Linkov, PhD
Dr. Linkov is a multidisciplinary researcher with research interests in molecular epidemiology, cancer, prevention, health systems research, global health, scientific communications, and research productivity. In the area of molecular epidemiology, her work focused on the use of biological tumor markers to detect malignancies at early stages and on the link between obesity, biobehavioral factors, and cancer. Dr. Linkov's longitudinal investigations have made significant contributions to the emerging view that intentional weight loss may play a significant role in the prevention of malignancies and normalization of aging associated biomarkers, especially through inflammatory pathways.
Dr. Linkov has been also focusing on the development of improved patient-centered approaches for translating scientific knowledge about disease prevention into clinical practice. With the support of Beckwith Foundation, she developed several projects focusing on health services research, which involved patient stakeholders. These efforts resulted in several important publications in the area of hysterectomy pathways and the impact of healthcare algorithms on the quality of care.
Dr. Linkov's interest in science education lead her to be one of the core developers of the Supercourse of Science project at the Library of Alexandria in Egypt. This effort focused on expanding teaching efforts in the developing countries in four key areas, including Global Health, Agriculture, Environmental Science, and Engineering. Because of her concern about low scientific productivity in the developing world, she became the founding editor in chief of the Central Asian Journal of Global Health (cajgh.pitt.edu), the journal envisioned to provide publishing opportunities to scientists in the developing world.
Dr. Linkov's research career has been extremely productive with over 100 original research publications and reviews. She has been a recipient of multiple grants and awards, including a Mentored Research Award from the American Cancer Society, Phi Beta Psi Sorority Foundation Department of Defense, Scaife Foundation, CDC, Hillman Foundation, USAID, Government of Kazakhstan, and NATO
---
Craig Schmidt, Pharm.D
Before joining Novo Nordisk, Craig had been in the Community Pharmacy and Managed Care settings for 13 years and held various roles and leadership positions. Of note, Craig was the Pharmacy Director of a Regional Health Plan that served over a million Medicaid, Medicare, and Commercially insured patients within the New York Metro area.
Craig currently serves as a Medical Accounts Associate Director for Novo Nordisk, a global healthcare company with 100 years of innovation and leadership in diabetes and obesity care. Craig is responsible for providing scientific support to large employer groups, coalitions, professional organizations, and benefits consultants to advance the medical management of Obesity and other Rare Diseases.
Craig earned his Doctor of Pharmacy from St. John's University, and is currently based out of Queens, NY.
---
Carolyn Riva
As Vice President of Sales Operations, Carolyn is responsible for organizing and facilitating all sales-related onsite meetings for prospects, consultants and business partners. She also proactively partners with department leads and the Marketing team to create impactful campaign and sales materials. Prior to joining the Quantum Health team, Carolyn worked as a strategic account director at WebMD Health Services and CVS Health.

Carolyn says, "Before I was promoted to my current role, I spent nearly two years as a client executive here at Quantum where I built strong client relationships and lead implementation activities and resource assignments. That, along with my previous 15
years of experience of working in the healthcare industry from PBM to wellness has helped me to better guide clients through the complexity of healthcare."

In her spare time, Carolyn loves watching college basketball, traveling and reading
---
Amelia Damlo, Pharm.D
Amelia Damlo joined Elixir in 2022 as Regional Vice President of Sales. In this role, Amelia is responsible for new client relationships, ensuring that employers of all sizes have a proactive partner for their pharmacy benefit manager.
She is an industry veteran with over 24 years of experience in pharmacy benefits, spending the majority of her career with Caremark, most recently as the senior pharmacy director for a large retiree group.
Amelia earned her Doctorate of Pharmacy from University of Illinois in Chicago, IL.
---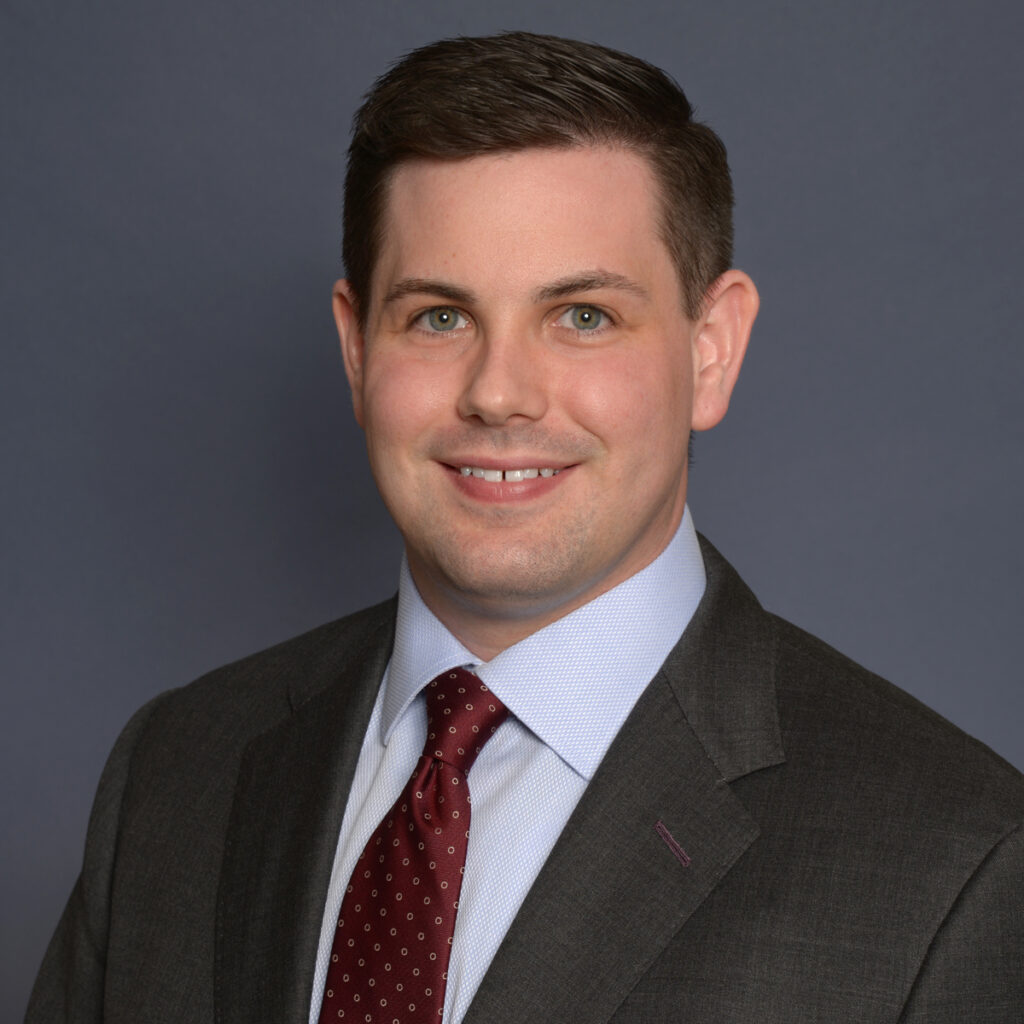 Vince Maromonte
Gifted with a true entrepreneurial spirit, Vince Maromonte has put the innovative mindset to use ever since he started his first lawn care business in high school.
That venture grew and expanded throughout his college years. It's that attitude and approach to proactive thinking – rather than waiting to adapt to change – that Vince brings to HUB international's regional headquarters in Pittsburgh, PA.
As Senior Vice President and Employee Benefits Practice Leader, Vince leads teams in HUB offices in Pittsburgh, Erie, Harrisburg, as well as Columbus, OH and Morgantown, WV. Vince strives to create new and advanced initiatives while continuing to provide a Fortune 500 level of service to all clients.
In addition, Vince serves as the lead for employers to develop an sustain multi-year strategic benefit plans. His abilities of cortical question, innovation, service and continuous improvement that make Vince a rising start at HUB. He is also a member of HUB's Executive Management Team and its National Employee Benefits Best Practices Task Force.
Vince maintains his Pennsylvania Life, Accident & Health & Property and Casualty licenses.
Vince and his wife, Carolyn live Franklin Park with their daugther, Penelope, and chocolate Labrador, Retriever, Abu. In his free time, Vince enjoys playing golf, watching Pittsburgh Penguins hockey and collecting pens and watches.
---