---
SYMPOSIUM SPEAKER BIOS
---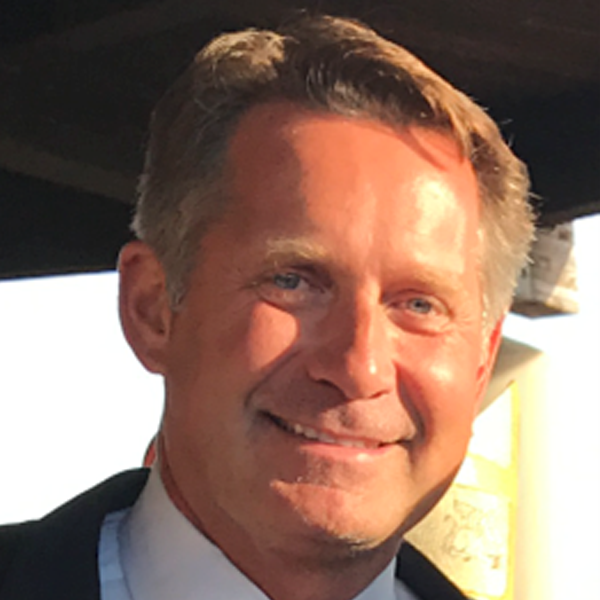 Michael Jordan
Michael Jordan is the Chief Business Officer for Payer Matrix, a National company headquartered in Sharon Hill, Pennsylvania whose primary focus is on cost reduction in the area of specialty drug through alternative funding programs.
Michael has been a benefits and insurance professional since 1992. Prior to Payer Matrix, Michael focused on healthcare and benefits Nationally working for One Call, MagnaCare, CIGNA and Horizon BCBSNJ with extensive experience dealing in all sectors of the marketplace including Taft-Hartley, private sector as well as the public sector. He has held various sales and sales leadership positions and achieved Presidents Cup and Gold Circle levels.
Michael has been health and life insurance licensed for over 25 years. Michael earned an economics degree from the College of New Jersey. He led the Colts Neck Sports Foundation Basketball program for several years and serves on a number of local charitable boards.
He resides in Spring Lake Heights , New Jersey with his wife Tracy and their three children.
---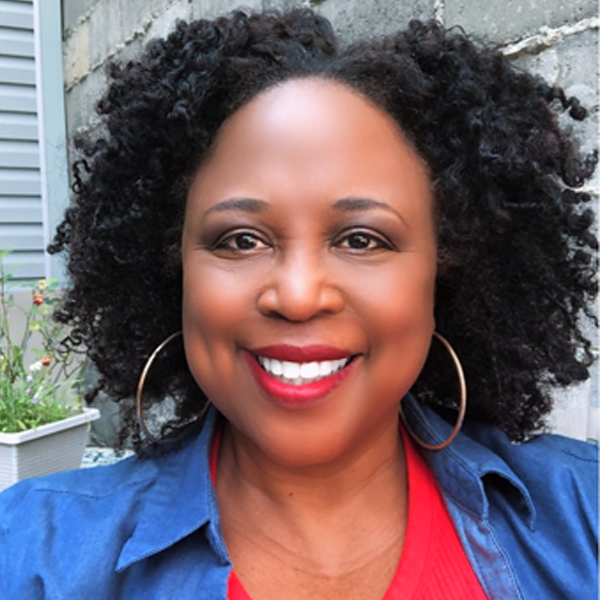 Dr. Cheryl Hall-Russell, EdD, MA, MPA
Dr. Hall-Russell has over 20 years in executive leadership both in community-based organizations, and as an entrepreneur. Her focus is social services, economic development, environmental justice, juvenile justice, and workforce development. Dr. Hall-Russell has also worked as a registered lobbyist in Indiana and has experience on Capitol Hill.
After completing her doctorate in Leadership and Administration, Dr. Hall-Russell established her diversity, equity and inclusion firm, Black Women Wise Women LLC (BW3). It uses qualitative research methods to help organizations focus on doing the work necessary to create a culture that is capable of attracting and retaining a diverse work force. Dr. Hall-Russell is a skilled community facilitator that brings her unique voice and experience to help work through complex community challenges. BW3 also conducts customized qualitative research for clients.
A sought-after speaker, moderator, and writer, Dr. Hall-Russell has a well-established brand that centers equity. She currently produces and moderates a live weekly public affairs program aimed at engaging Black communities and the issues that impact them. She also contracts with the membership organization, Independent Sector, to facilitate national conversations on race and health equity. She is also a published writer and former freelance op/ed columnist.
Dr. Hall-Russell has served on multiple boards of including a five-year stint on the Pittsburgh Urban Redevelopment Authority (URA). She is the current vice chair of the Indiana University Distinguished Alumni Council. She is also the Vice President of Planned Parenthood of Western PA. She is a Visiting Scholar for the Chatham University Women's Institute (2020-22).
---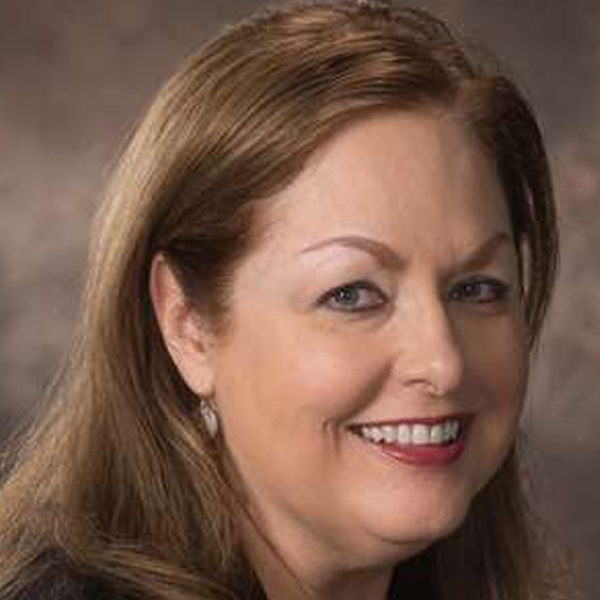 Janet Trautwein
Janet Trautwein is the chief executive officer of NAHU and president of the NAHU Education Foundation in Washington DC. NAHU represents employee benefits professionals involved in the design, implementation and management of health plans all over the United States. Her responsibilities include oversight of all NAHU and NAHU Education Foundation activities, including oversight of 30 staff members in Washington DC and 210 state and local chapters. She is the primary spokesperson for NAHU to the media, government agencies and elected officials at all levels.
A frequent speaker on health-policy issues, Janet's expertise in issues related to health insurance markets, the uninsured, risk and reinsurance pooling, benefits-related tax and tax-preferred account issues, and both national and global health reform has been recognized throughout the industry. Janet has testified before Congress numerous times, has been published in major news outlets, and has appeared on hundreds of radio and television programs around the world.
Janet holds a degree in government and international affairs from George Mason University, where she graduated summa cum laude, and a master's degree in health economics, health policy and health management from the London School of Economics.
---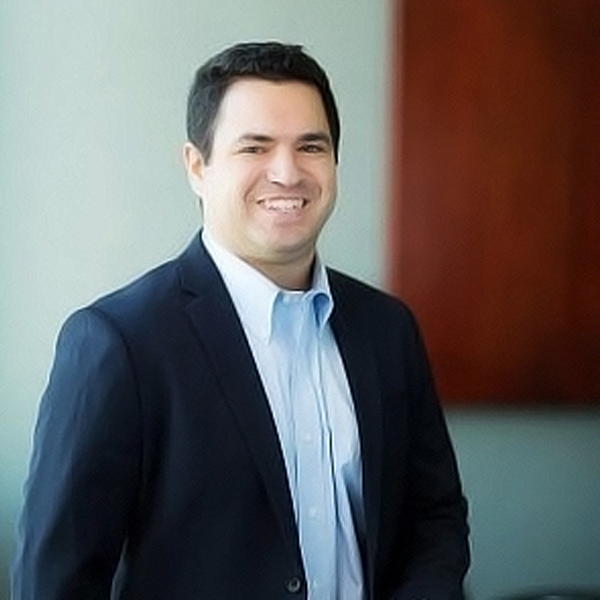 Jake Fochetta
Jake Fochetta is the director of Corporate Strategy at Castlight Health. An experienced healthcare IT professional, he has spent more than 10 years in enterprise technology strategic planning for hospitals and health systems, operational transformation, patient engagement, and virtual care strategy development.
At Castlight, his current focus is on working with the company's internal product and customer teams to prepare for the new federal transparency regulations.
---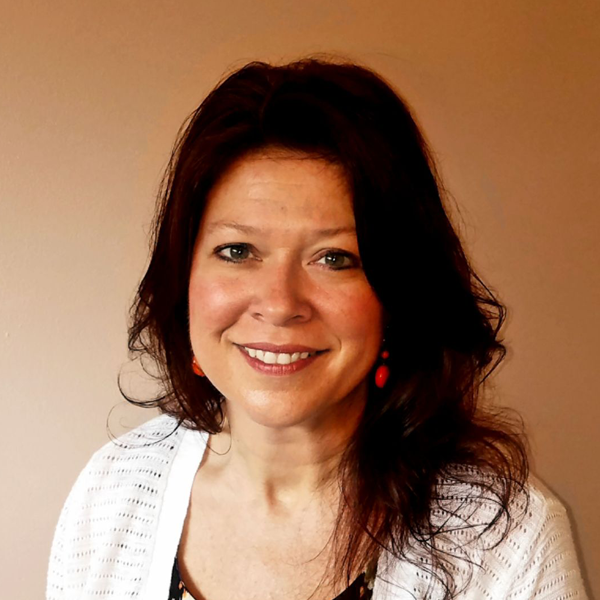 Tammy Fennessy
Tammy has her PHR certification through the HR Certification Institute, GBA designation through the International Society of Certified Employee Benefits Specialists (ISCEBS) and is currently serving as the President PBGH Board of Directors for the Pittsburgh Business Group on Health (PBGH). As the Director of Benefits for American Eagle Outfitters, she is responsible for managing benefit programs internationally and for all 50 states in the U.S., for all AEO brands.
Prior to American Eagle Outfitters, Inc., Tammy was the Benefits Manager for 6 years for Eat'n Park Hospitality Group. During her career, key initiatives include: leveraging technology to build efficiencies, population management, removing barriers to benefit program entry and navigation, and to align benefit plans and initiatives with American Eagle Outfitter's strategic objectives and culture.
---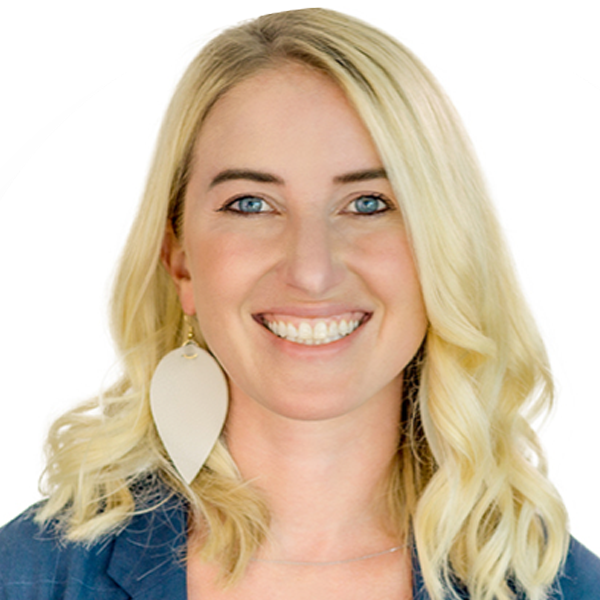 Elizabeth Colyer
Elizabeth Colyer is Senior Vice President at Sharecare, where she is responsible for managing the evolution and execution of the Community Well-Being Index.
Since 2014, Colyer has held various roles in the organization that have enabled the company's data-driven approach to creating better outcomes. She recently served as senior vice president of business intelligence, overseeing reporting and analytics, competitive intelligence, outcomes strategy and execution, predictive modeling, academic collaborations, performance intelligence, research and data sciences, and search engine optimization (SEO).
In addition to her role at Sharecare, Colyer serves on the advisory board for the Emory Innovation Hub in Atlanta and is a member of the editorial board of Population Health Management, a peer-reviewed public health journal. 
---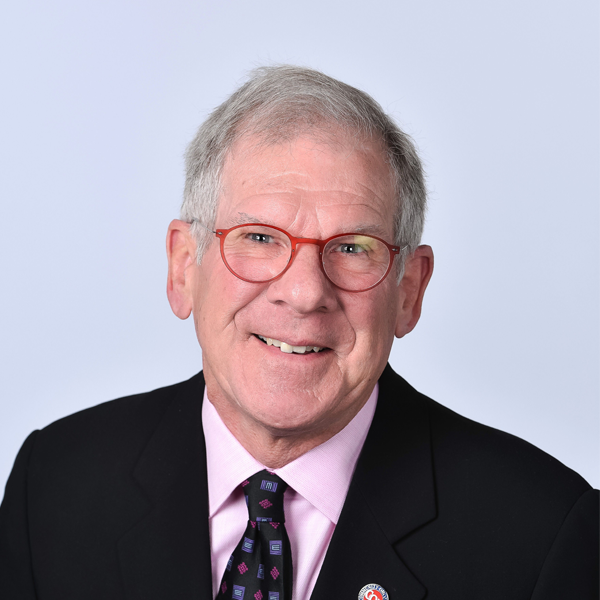 Dr. Frederick M. Schnell, MD, FACP
Chief Medical Officer at Community Oncology Alliance/National Cancer Treatment Alliance
Frederick M. Schnell, MD, FACP brings the physician perspective and practice management experience to his role as Medical Director. Dr. Schnell is helping community oncology practices address the future of oncology payment reform. The rapidly changing landscape of cancer care delivery in the United States demands insight like his to craft the future strategies for community oncology.
Dr. Schnell is a past president of both COA and the Georgia Society of Clinical Oncology. He is currently the Medical Director of the Georgia Center for Research and Oncology Education, a prior member of the Board of Directors of the Patient Access Network Foundation and served for eight years as a member of the Board of Directors and the Chief Clinical Officer, Cancer Clinics of Excellence. He was named the Distinguished Cancer Clinician Award from the Georgia Cancer Coalition.
Dr. Schnell received his medical degree from Case Western Reserve University. He completed his internship and residence at Emory University Affiliated Hospitals, followed by a fellowship in medical oncology and hematology, also at Emory University. Additionally, he served in the National Health Services Corps, United States Public Health Service.
His academic appointments include Clinical Assistant Professor, Department of Medicine, Mercer University School of Medicine, Macon, GA, and Clinical Assistant Professor of Hematology and Oncology at the Winship Cancer Institute, Emory University School of Medicine, Atlanta, GA.
---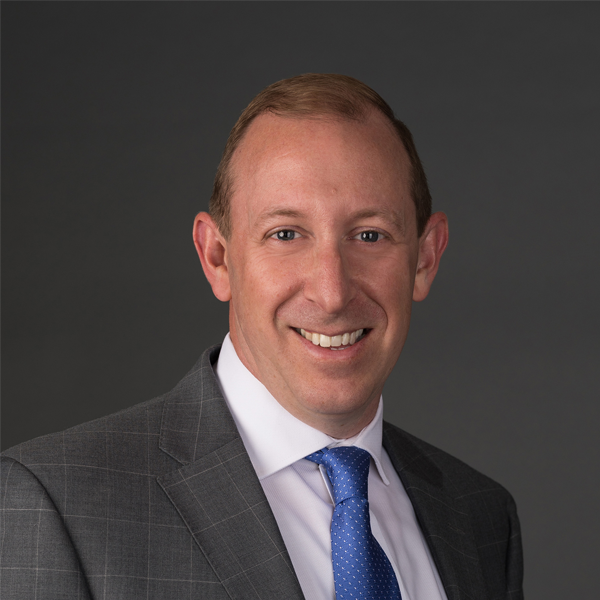 Bret Jackson
Bret Jackson is the president of the non-profit Economic Alliance for Michigan (EAM). Founded in 1982, the EAM is comprised of businesses and unions working together with one clear objective, the continued growth of Michigan's economy by creating an atmosphere that inspires job growth and maintains Michigan's competitiveness for attracting new companies and talent. EAM's membership provides health benefits to an estimated 900,000 lives, creating a powerful voice in the health purchaser industry.
Bret began working at the EAM in 2007 as legislative director. In 2010, he was elected vice president and became the organization's third president in January 2011. Bret oversees all EAM activities including policy development, research, education, administration, membership, and advocacy. He developed and manages the EAM Health Purchaser Forums, Oncology Symposium, and other various health purchaser roundtables.
---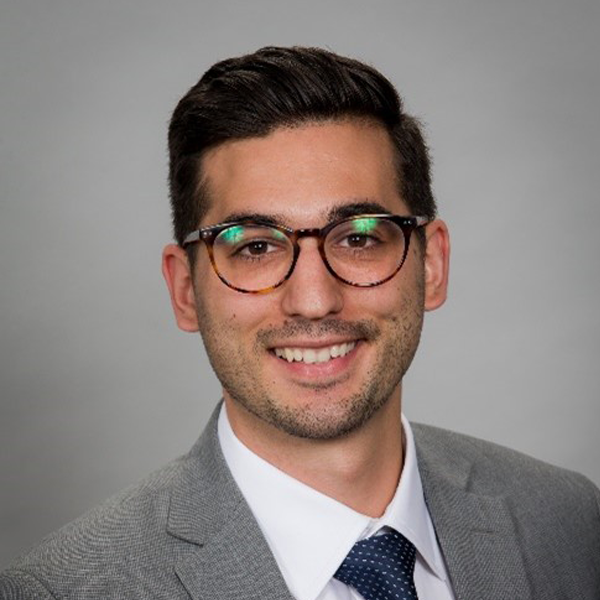 Andrew Schneider, PharmD
Medical Accounts Associate Director, Novo Nordisk Medical Affairs
Andrew Schneider serves as a Medical Accounts Associate Director for Novo Nordisk, a global healthcare company with 95 years of innovation and leadership in diabetes and obesity care. Andrew is responsible for providing scientific support to large employer groups, coalitions, and benefits consultants to advance the medical management of obesity.
Andrew earned a BS in Pharmaceutical Sciences as well as a Doctor of Pharmacy from the University of Toledo, and is based out of New Jersey.
---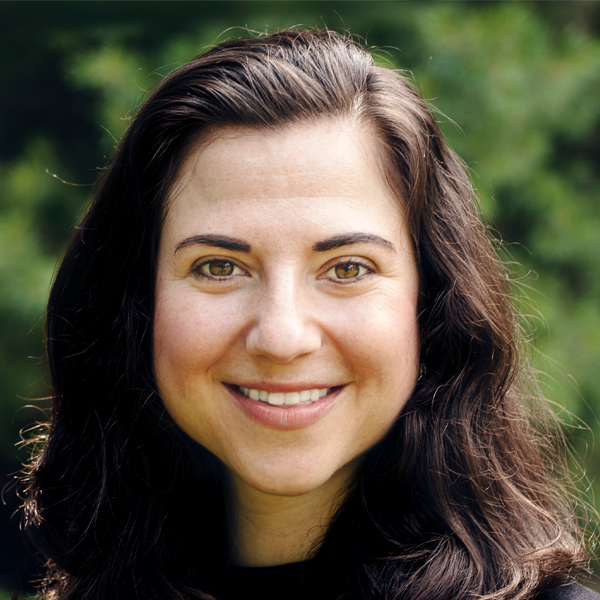 Lena Chaihorsky
Lena Chaihorsky has an academic background in mathematics and biology from Tufts University.She has over a decade of experience in diagnostics commercialization, sales, national contracting, and reimbursement andhas held strategic roles in market access and health economics at both private and public companies.
Her experiences led her to co-found Alva10, the first Precision Medicine brokerage in healthcaredesigned to lower payer spend through fit-for-purposediagnostics.She is a speaker and advocate for Precision Medicine and the dire need for payment reform in the US healthcare system, and was recently appointed to the Study Design Task Force for Pharmacogenomics at the American Society of Pharmacovigilance.
---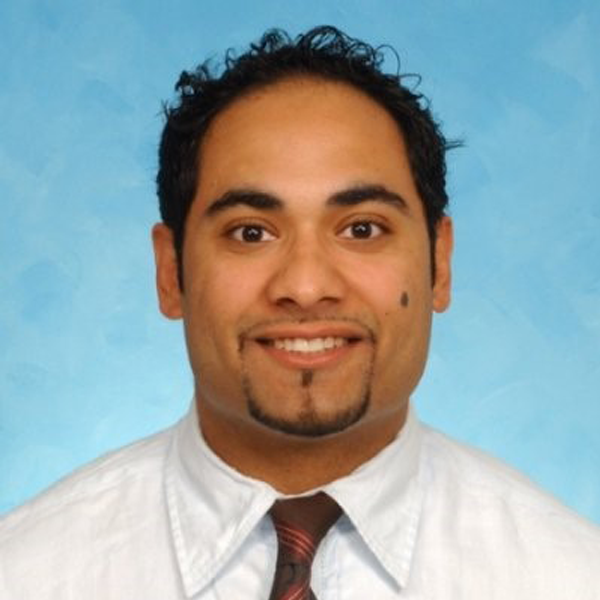 Dr. Mohanna Kusti
Dr. Mohannad Kusti is a global physician executive and healthcare consultant with unique expertise and experience related to corporate healthcare benefits serving a variety of employers as their consulting corporate medical director and chief medical officer through Optimal Workplace & Environmental Wellness Corporation. Dr. Kusti completed a successful tenure as Corporate Medical Director at United States Steel Corporation (USS) at the Pittsburgh, PA location. Prior to that role at USS, he had been a USS Plant Medical Director for several years at the frontline steel mills. Dr. Kusti recently joined Pivot Onsite-Innovations as their Regional Medical Director. He also serves Teradata and Med Bar/Floss Bar Inc. as its consulting CMO and has joined the "CMO on Demand" and "Corporate Medical Advisors" consulting firms. Currently, Dr. Kusti is considered one of the industry experts on COVID-19 management for employers.
Dr. Kusti is an Adjunct Assistant Professor in the Department of Occupational and Environmental Health Sciences at West Virginia University and serve as board member of the leadership council for WVU School of Public Health. He is furthermore a member of the Occupational Medicine Residency Advisory Committee for the Environmental & Occupational Health Science Institute at Rutgers School of Public Health in NJ, and a member of the Greater Pittsburgh Executive Claims Council. Dr. Kusti serves as a member of the Pittsburgh Business Group on Health Service Board (PBGH) and is the Medical Director for PBGH. He is also a council member of the National Purchaser Leadership Council of the National Alliance of Healthcare Purchaser Coalitions and a member of the National Alliance Medical Director on Demand Advisory Group.
Dr. Kusti holds an active license to practice medicine in the states of Pennsylvania, West Virginia, Illinois, and Minnesota, as well an active license to practice in the Kingdom of Saudi Arabia.
---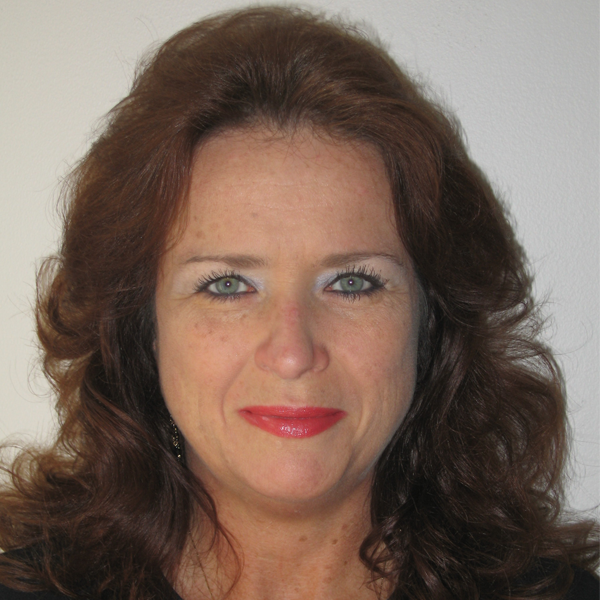 Sandra Morris
Sandra is a Senior Advisor for the Get the Medication Right Institute (GTMRx). In March of 2019, Sandra joined as a founding member of GTMRx to support the institute's vision of enhancing life by ensuring appropriate and personalized use of medications and gene therapies; and mission of bringing critical stakeholders together to optimize outcomes and reduce costs by getting the medications right. She served during the institute's first two years as the Director of Business Development and surpassed the institute's 6-year membership goal.
Sandra is the President/Owner of About Quality Benefits Design, LLC.
Sandra is a former Senior Manager of U.S. Benefits Design for The Procter & Gamble Company. Her responsibilities included the strategic design, implementation, and administration of benefits for P&G's U.S. employees and retirees. After thirteen years as a critical care nurse, nursing supervisor and nursing professor, Sandra joined Procter & Gamble in 1990, served in several benefit management and human resources roles during her 25- year tenure, and was awarded the William Procter Award of Excellence for her skills in designing and managing innovative and leading-edge employee benefits.
Sandra is an ex-officio member of the Midwest Business Group on Health Board of Directors and MBGH Executive Board, as well as a Registered Nurse, Certified Professional Manger and Certified Health Coach. Her passions include stakeholder education concerning cost-efficient use of over the counter and prescription drugs; motivational speaking on a variety of self-help topics; and public education concerning skin cancer prevention.
---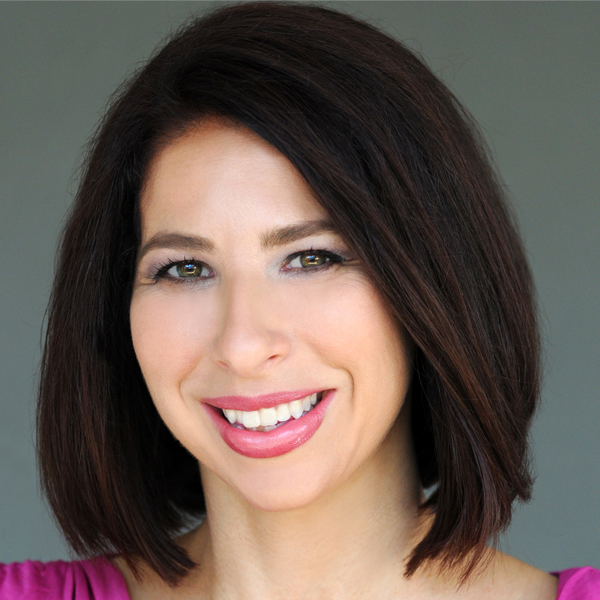 Dr. Suzette Glasner
Suzette Glasner, Ph.D., VP of Clinical Affairs at Quit Genius, is an Associate Professor at UCLA, in the Department of Psychiatry and Biobehavioral Sciences. Dr. Glasner is a licensed clinical psychologist and scientist whose research focuses on developing and testing digital behavioral treatments for addictions and related psychiatric and medical conditions, and understanding the "key ingredients" of psychotherapy, or how psychotherapy helps people to change their behavior. Three evidence-based treatment approaches that have been the focus of her research studies: Cognitive Behavioral Therapy (CBT), Motivational Enhancement Therapy (MET), and mindfulness based treatments.
Recently she has developed and is testing interventions that deliver these types of treatments using text messaging, social media, and other digital platforms. Dr. Glasner's award-winning book, The Addiction Recovery Skills Workbook (New Harbinger, 2015), integrates her scientific knowledge about the causes and most effective treatments for addictions, and more than a decade of clinical experience treating individuals and families who are affected by addictions and mental health difficulties. 
---
Jessica Brooks
Jessica Brooks is the chief executive officer and executive director of the Pittsburgh Business Group on Health, where she is leading the effort to redefine and advance the discussion around health care value, access and quality on behalf of employers.
She is a graduate of the Pennsylvania State University and Carnegie Mellon University, where she received her master's degree in Public Management. Ms. Brooks serves on the Health Innovation in Pennsylvania Price and Quality Transparency Work Group, the All-Payer Claims Database Subcommittee, as well as the Pennsylvania Health Insurance Exchange Authority for the Commonwealth of Pennsylvania.
She is a member of the inaugural cohort of the Advanced Leadership Initiative – an Executive Leadership Program designed for African American Executives at Carnegie Mellon University's Tepper School of Business. She also serves on the board of directors of Maitri Medicinals medical cannabis company and is chair of the advisory board of the Professional Women's Network. She also serves as a board member of Adagio Health, PBGH Services, Pittsburgh Regional Health Initiative, and the National Alliance of Healthcare Purchaser Coalitions.
She is a recipient of the 2019 Pittsburgh Women of Influence Award and led the organization for its recognition as a Healthcare Purchasing Collaborative Award winner, sponsored by the Validation Institute and the World Healthcare Congress. She has contributed to numerous news stories, opinion editorial pieces, and has appeared on National Public Radio, and in national health care and benefits publications. She has been recognized by the Pittsburgh Business Times as a Fast Tracker and was also named to the 2015 Smart 50 class by Smart Business Magazine.
---
Ned Laubacher
Ned Laubacher is the Senior Advisor at Innovu. He has spearheaded growth strategies and financial turnarounds throughout his healthcare career as a CEO/CXO of hospitals, health systems, and entrepreneurial ventures as well as a strategic advisor to the C-team.
Ned's 30-year healthcare experience includes serving as strategic advisor for Innovu, a healthcare and workforce data analytics company, helping to drive the company's service of employers and business groups.
Ned's experiential knowledge has been sought to research new strategies to position both non-profit and publicly-traded organizations for long-term growth, financial success, and reputational excellence.
Ned also served as start-up Chief Administrative Officer for a Big 4 healthcare consulting practice, driving its 5-year growth from $8M to $125M and entry into pharma, insurance, and life sciences. He was appointed by CEOs and Boards to lead organizational decision-making, change management, M&A, and integration strategies for start-up ventures, including a medical practice foundation, regional surgery center network, regional home health network, multi-state outpatient diagnostic center network, and medical-wellness centers.
Ned holds dual masters' degrees in business administration and public health as well as a bachelors' degree in Economics from the University of California, Los Angeles. Ned also received an Executive Healthcare Economics certificate from The Aresty Institute, University of Pennsylvania.
---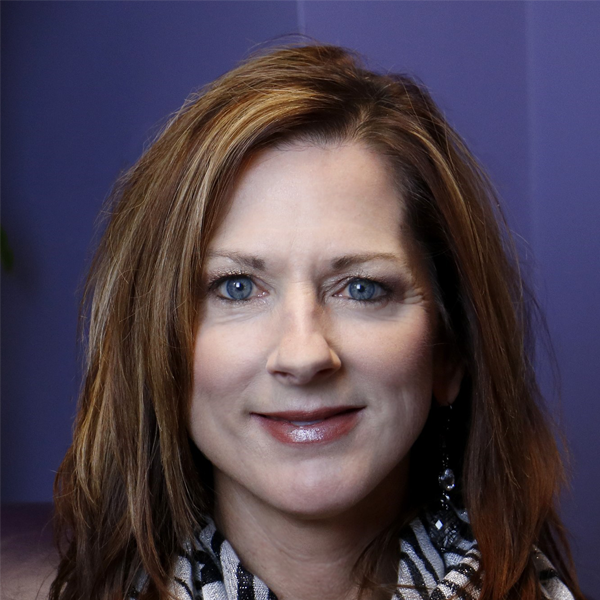 CJ (Christine) Kealey
CJ is a Principal in the Health & Benefits practice of the Mercer Pittsburgh office. She assists clients in the development of their overall benefits strategy including the design, evaluation, and benchmarking of current benefit plans and costs, vendor and renewal management, as well as evaluation and analysis of employee contributions and funding strategies. CJ consults with a passion, considering herself an advocate for her clients and an extension of their organizations.
CJ has over 25 years of experience within employee benefits and Human Resources. Prior to her work in HR, she spent five years with a national insurer and TPA as a Sr. Benefits Plan Representative where she administered membership for client group insurance, pension and 401(k) benefits for active, deferred vested and retired employees.
CJ currently serves as Chair of the Pittsburgh Business Group on Health (PBGH) Services Board of Directors.
CJ is a graduate of Duquesne University with a Bachelor of Science in Business Administration in Marketing. CJ also holds the GBA designation from the Wharton School of the University of Pennsylvania as well as the PHR certification from HR Certification Institute, and is a Graduate of the Dale Carnegie Leadership Training Course.
She holds a resident Health Accident and Life and Casualty license in Pennsylvania and non-resident license in Ohio.
---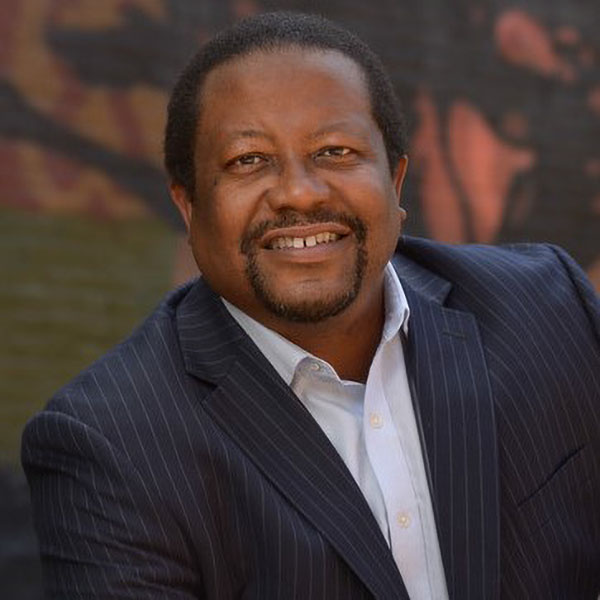 William Generett, Jr.
William Generett Jr. serves as the senior vice president of the office of civic engagement and external relations at Duquesne University, where he oversees the University's office of community engagement, its government affairs function, and the office of corporate and foundation relations. Prior to assuming this role, he served as president and chief executive officer of Urban Innovation21, a unique entrepreneurship and community based economic development focused public-private partnership. 
Generett is a very active member of the community where he serves on several boards and advisory committees including The Pittsburgh Foundation, The Pittsburgh Cultural Trust, Carnegie Museums, Center of Life, Shady Side Academy and the Business Advisory Council of the Federal Reserve Bank of Cleveland, Pittsburgh Chapter. In 2018, he was appointed by Pennsylvania Governor Tom Wolf to serve as a member of the Ben Franklin Technology Development Authority. In 2014, he was appointed by U.S. Secretary of Commerce Pritzker to serve as a member of the U.S. Department of Commerce National Advisory Council on Innovation and Entrepreneurship.
A Pittsburgh native, Bill earned his J.D. from Emory University School of Law and is a Phi Beta Kappa, magna cum laude graduate of Morehouse College.  In 2016 he was awarded an honorary doctorate by Carlow University.
---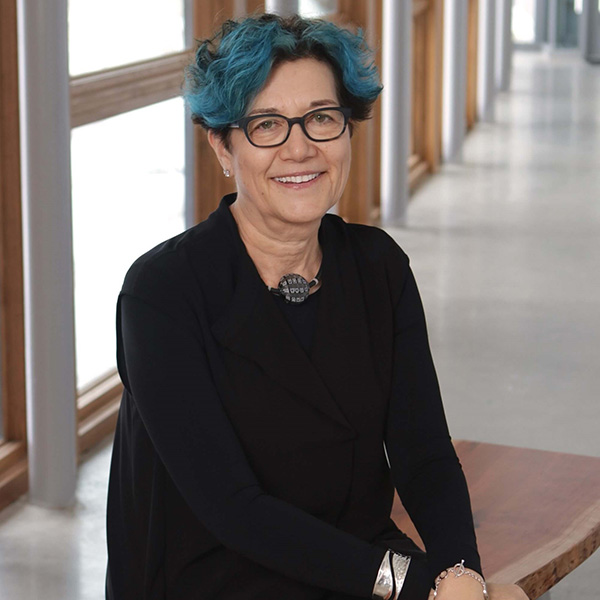 BJ Leber
BJ Leber has been President & CEO of Adagio Health since September 2014. She previously served as President & CEO of The Western Pennsylvania Hospital Foundation, as well as Interim CEO for the YWCA, Chief of Staff for Pittsburgh Mayor Bob O'Connor and VP & Station Manager for WQED – Pittsburgh's Public TV and Radio Stations.
In 2016 she was appointed by Pennsylvania Governor Tom Wolf to serve as Chair of the Intergovernmental Cooperation Authority.  She was also appointed by Governor Wolf to the PA Commission for Women.
She is a member and past president of the Pittsburgh Chapter of the International Women's Forum. She serves on the Board of the University of Pittsburgh Institute of Politics' Elsie Hillman Civic Forum Advisory Council, the Pittsburgh Water and Sewer Authority Board, and The Highmark Caring Foundation Board. 
---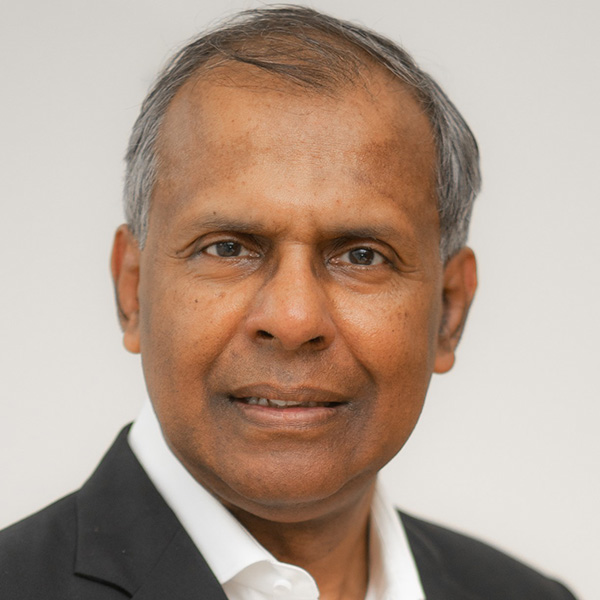 Dr. Sanjay Prasad
Sanjay Prasad MD FACS is a clinical assistant professor at George Washington University Hospital. He has been a practicing surgeon for nearly 30 years in the Washington, D.C. area and has taken care of tens of thousands of patients over his career. He is the author of Resetting Healthcare Post COVID-19 Pandemic, The Patient Handbook.
In 2014 he founded SurgiQuality, with a mission to help surgical patients connect to best-in-class surgeons who operate in a cost-efficient manner. SurgiQuality is a novel solution for racial disparities seen in regards to surgical outcomes, and a solution that helps level the playing field for black patients seeking surgical services.
---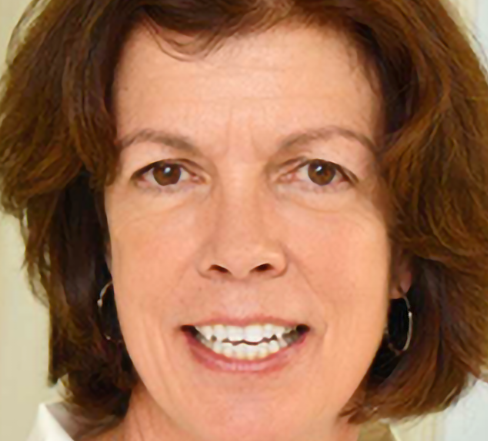 Dr. Maureen F. Cooney
Maureen Cooney, DNP, MSN, FNP, RN-BC, is a Nurse Practitioner in Pain Management at a major medical center in Westchester County, NY. She is an Adjunct Associate Professor in the Nurse Practitioner Program at Pace University in New York, and an Instructor of Anesthesiology at New York Medical College . Dr. Cooney is a Board Certified Family Nurse Practitioner, and is also certified in Pain Management, Palliative Care, and Critical Care Nursing.
Dr. Cooney received her Doctorate in Nursing Practice (DNP) from Case Western Reserve University in Cleveland, Ohio and her Masters and Undergraduate degrees from Pace University in New York. She is a member of the Board of Directors of the American Society of Pain Management Nursing (ASPMN).
Dr. Cooney has authored and co-authored over 20 publications, including several textbook chapters and journal articles, related to pain management, and has lectured extensively on pain management issues.
---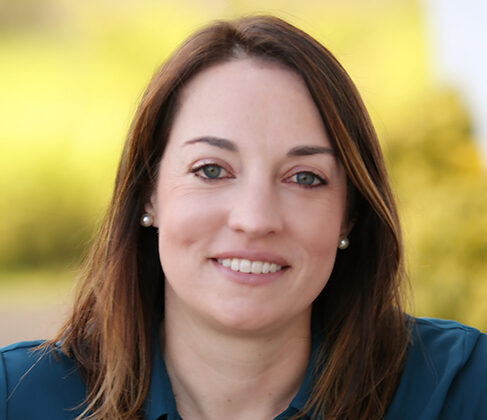 Dr. Lindsay Sears
Lindsay Sears is Vice President of Outcomes Research at One Drop, a precision health company at the nexus of personal diagnostics, artificial intelligence, and telehealth. She and her team conduct and publish research on the impact of One Drop programs along with other insights to increase the quality of life for individuals across the spectrum of health. Prior to joining One Drop, Dr. Sears built and led a Health Economics and Outcomes Research team within HCA Healthcare to execute externally-funded and internal studies to explore and evaluate the real-world effectiveness of treatments, programs and systems related to oncologic, orthopedic and cardiovascular care. She also led an interdisciplinary team of health outcomes researchers as Executive Director of Advanced Data Sciences at Healthways, where they focused on scientific research and development of analytic models and tools to improve well-being.
Dr. Sears has published several book chapters and research articles on the topics of prevention, condition management, well-being, stress and employee outcomes, such as burnout, performance and turnover. She received her Ph.D. in Industrial and Organizational Psychology from Clemson University with an emphasis in Occupational Health Psychology, a Master's of Science in Applied Psychology from Portland State University and Bachelor of Arts in Psychology from Rhodes College.
---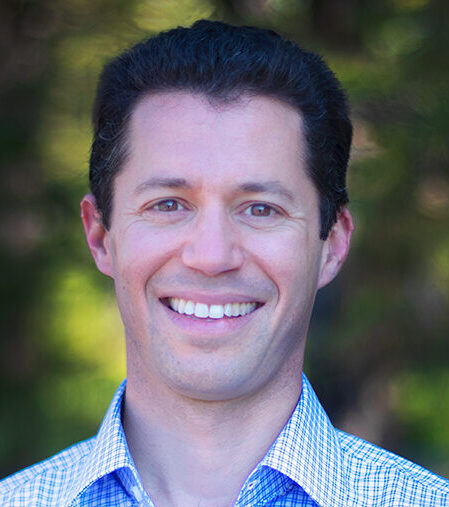 Jordan Taradash
Jordan holds a BS in finance from The Pennsylvania State University, and a Master of Public Health in Epidemiology from the University of Pittsburgh. As CEO of PeopleOne Health, his primary role is to drive a positively disruptive vision for the future of healthcare that meets the needs and goals of all of PeopleOne's stakeholders. "There is a deep and rapidly transforming relationship between organizations and the people who power those organizations. We are here to maximize the value both parties realize in that relationship."
---