---
SYMPOSIUM SPEAKER BIOS
---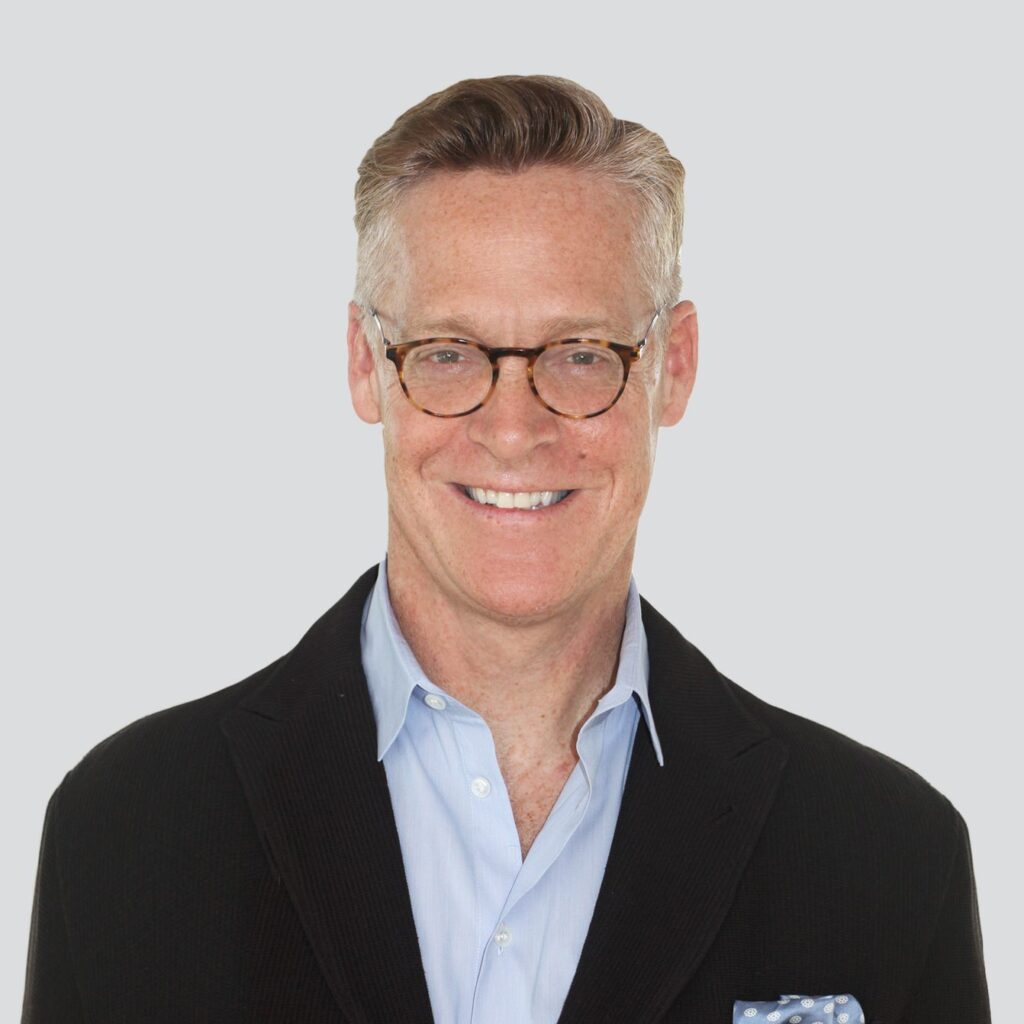 Ford Koles
Ford is one of Advisory Board's preeminent thought leaders in the area of health system economics and strategy, and is the keynote speaker at the annual meetings for Advisory Board's strategy membership. Ford is a health care economist by training and has participated in every major Advisory Board research initiative since 1992. He is well-versed in health care history and the many reform initiatives we have lived through in the past three decades: coverage expansion; vertical integration and physician partnership models; managed care and payer contracting; horizontal integration and system economies of scale; and quality-based payment. 
Prior to joining Advisory Board, he was a management consultant for the Hay Group and Ernst & Young.
---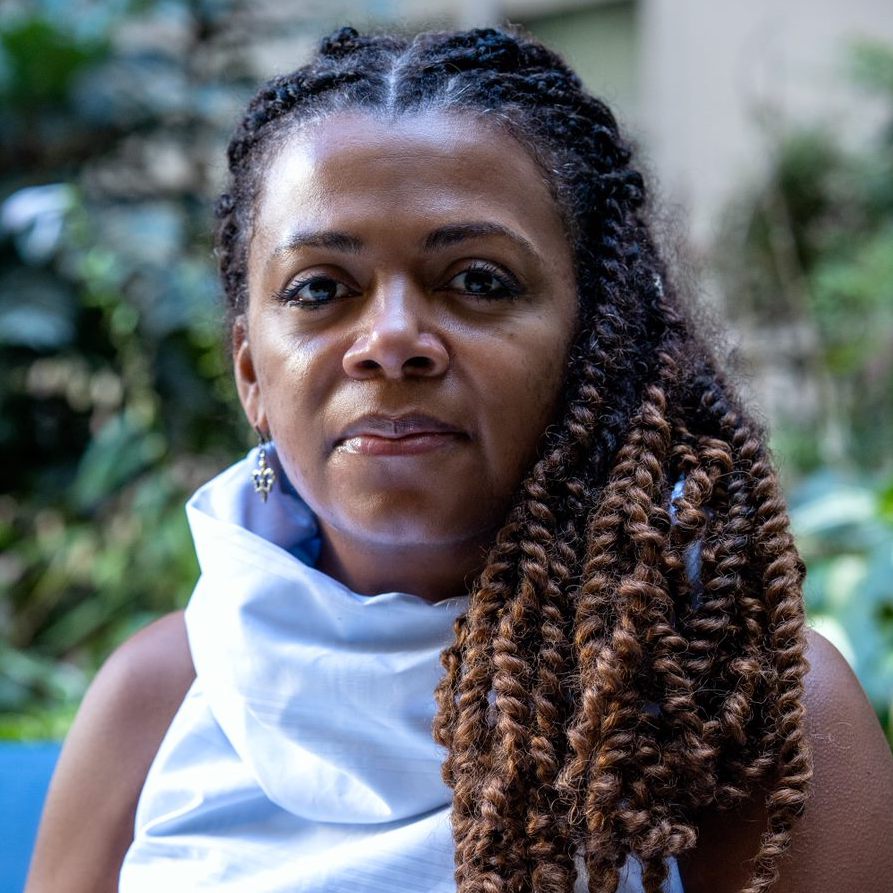 Dr. Joia A. Crear-Perry
Joia A. Crear-Perry, MD, FACOG​ is a physician, policy expert, thought leader andadvocate for transformational justice. As the founder and president of the National BirthEquity Collaborative (NBEC), she identifies and challenges racism as a root cause ofhealth inequities.She is a highly sought-after trainer and speaker who has been featured in national andinternational publications including ​Essence ​and ​Ms. Magazine. ​In 2020, Dr.Crear-Perry was honored by ​USA Today​ in its "Women of the Century" series andfeatured on​​ABC Nightline's​ Hear Her Voice​.Dr. Crear-Perry has twice addressed the United Nations Office of the HighCommissioner for Human Rights to elevate the cause of gender diversity and urge ahuman rights framework toward addressing maternal mortality. Previously, she servedas the Executive Director of the Birthing Project, Director of Women's and Children'sServices at Jefferson Community Healthcare Center and as the Director of ClinicalServices for the City of New Orleans Health Department.Dr. Crear-Perry currently serves as a Principal at Health Equity Cypher and on theBoard of Trustees for Black Mamas Matter Alliance, Community Catalyst, NationalClinical Training Center for Family Planning and the UCSF PTBi.After completing undergraduate studies at Princeton University and Xavier University,Dr. Crear-Perry received her M.D. from Louisiana State University and completed herresidency in Obstetrics and Gynecology at Tulane University's School of Medicine.
---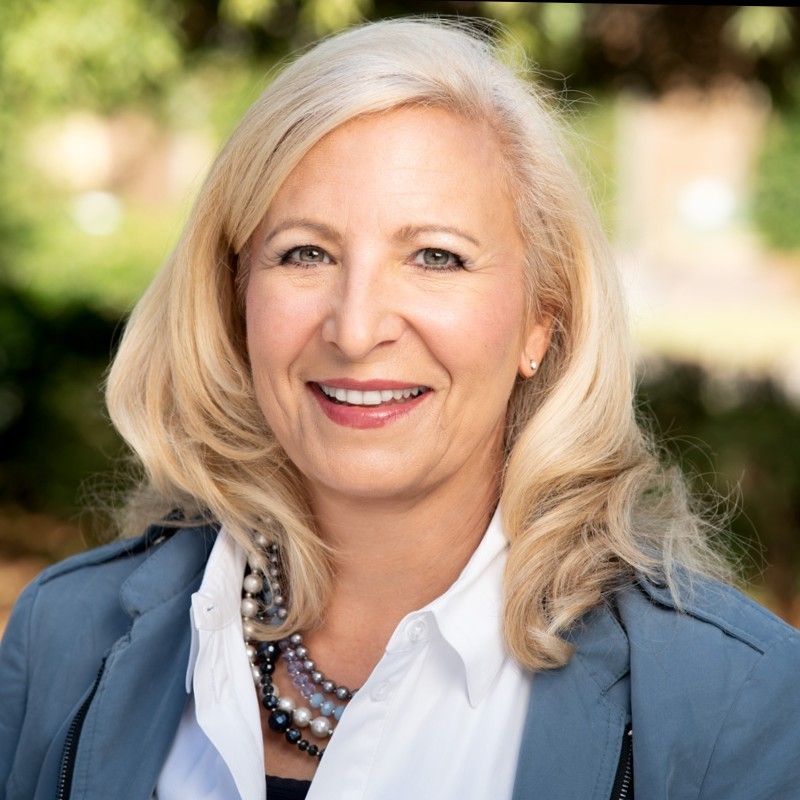 Jennifer Lindskoog
Jennifer Lindskoog has been with Nox Health for 11 years and is a member of the leadership team; joining Nox after working in leadership positions at multinational corporations, including The Coca-Cola Company and Xerox Corporation. She has three decades of experience working in employer environments delivering technology and business solutions, and leading business units. Jennifer currently leads Client Success, supporting clients from implementation through the entire client lifecycle, to deliver on the Nox Health promise of operational excellence, accountability and optimizing outcomes for clients and their enrolled populations.
---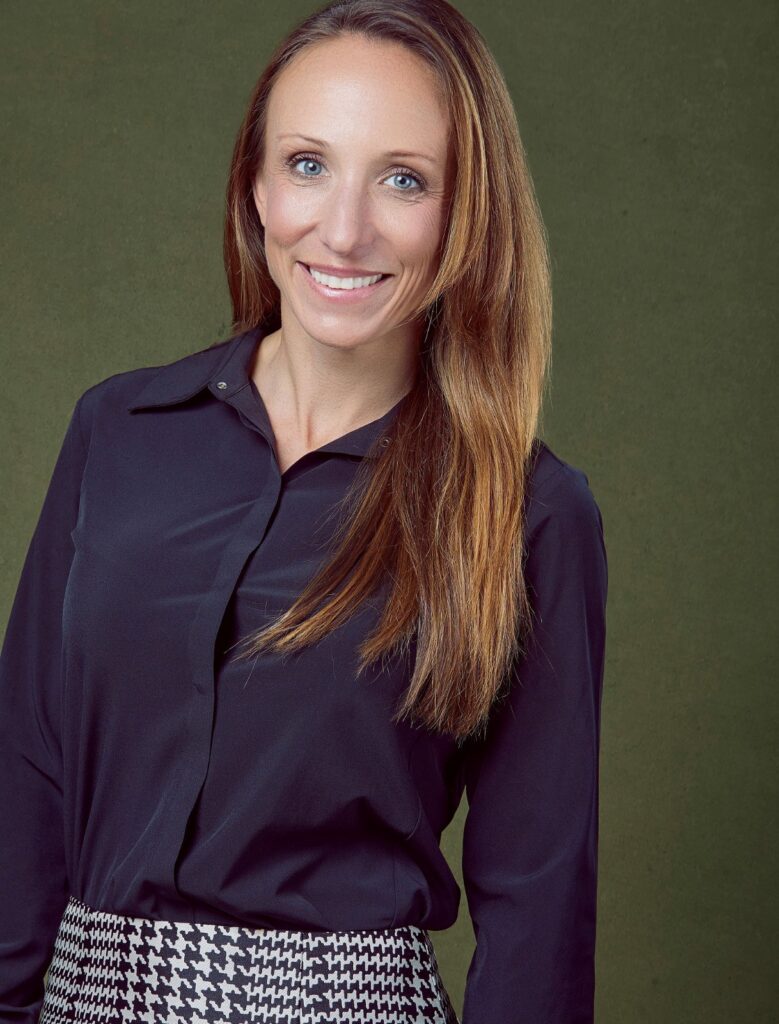 Christin Deacon
Christin Deacon has a deep understanding of the fiduciary role health plan administrators hold and should be leveraging in order to drive value for their plan sponsors and members.  Deacon recently formed VerSan Consulting, LLC in order to educate and engage employers to be more prudent purchasers of healthcare.  From creative procurement methodologies and demanding contracts, to population health initiatives and primary care investment, Deacon believes that large employer-sponsored health plans not only have an opportunity – but an obligation – to drive health care transformation that delivers value for the market. 

Prior to founding VerSan Consulting, Deacon ran one of the largest health plans in the country for New Jersey Department of Treasury, which covered over 820k public sector lives, including state employees, teachers and uniformed professionals.  During her tenure, Deacon was credited with helping the State save over $3billion through a number of initiatives, including more oversight, procurement strategy, and strict accountability for the vendors with which the State engaged.  Deacon has also served as a Deputy Attorney General, and then Special Counsel to Governor Christie where she oversaw Department of Banking and Insurance, Economic Development Authority and Treasury.  
---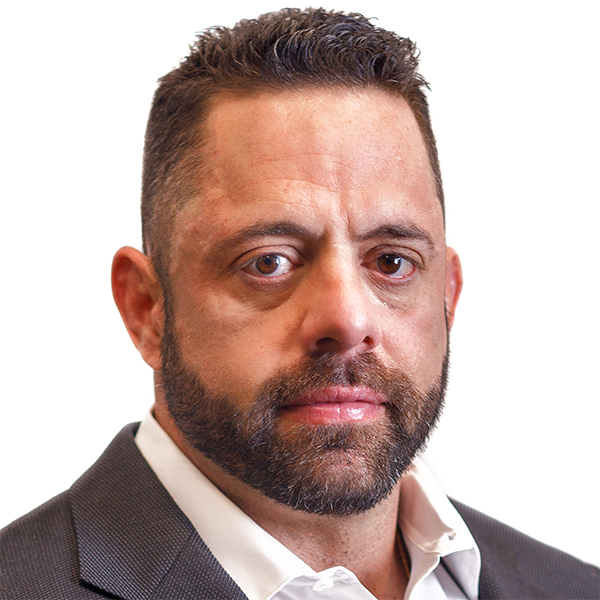 Anthony Masotto
Anthony Masotto is a vice president of business development for pharmacy benefits management for AMPS. Anthony brings more than a decade of group pharmacy and stop loss insurance experience to AMPS. His objective is to assist the self-funded community and broker distribution channel with pharmacy cost containment solutions nationwide. Prior to AMPS, Anthony held previous positions with Assurant Employee Benefits, Sunlife Financial, Avesis, Remedy Analytics, and ELMCRx. He is a member of the Self-Insurance Institute of America, and the Society of Professional Benefit Administrators. Anthony graduated from Colgate University with a bachelor's degree in political science with a concentration on international relations and pre-med.
---
James Fitzpatrick
James Fitzpatrick serves as Vice President of Commercial Sales at Brightline. James has 25+ years experience in healthcare and began his career at Horizon Blue Cross Blue Shield of New Jersey in 1994. He worked there for 20 years holding National Account Sales Executive and Account Executive roles. James has held sales leadership roles at Healthways, Vitals and most recently at 2nd.MD where he was Vice President of Health Plan Sales. James holds a Bachelor of Arts degree from the College of the Holy Cross and has a Professional, Academy for Healthcare Management designation.
---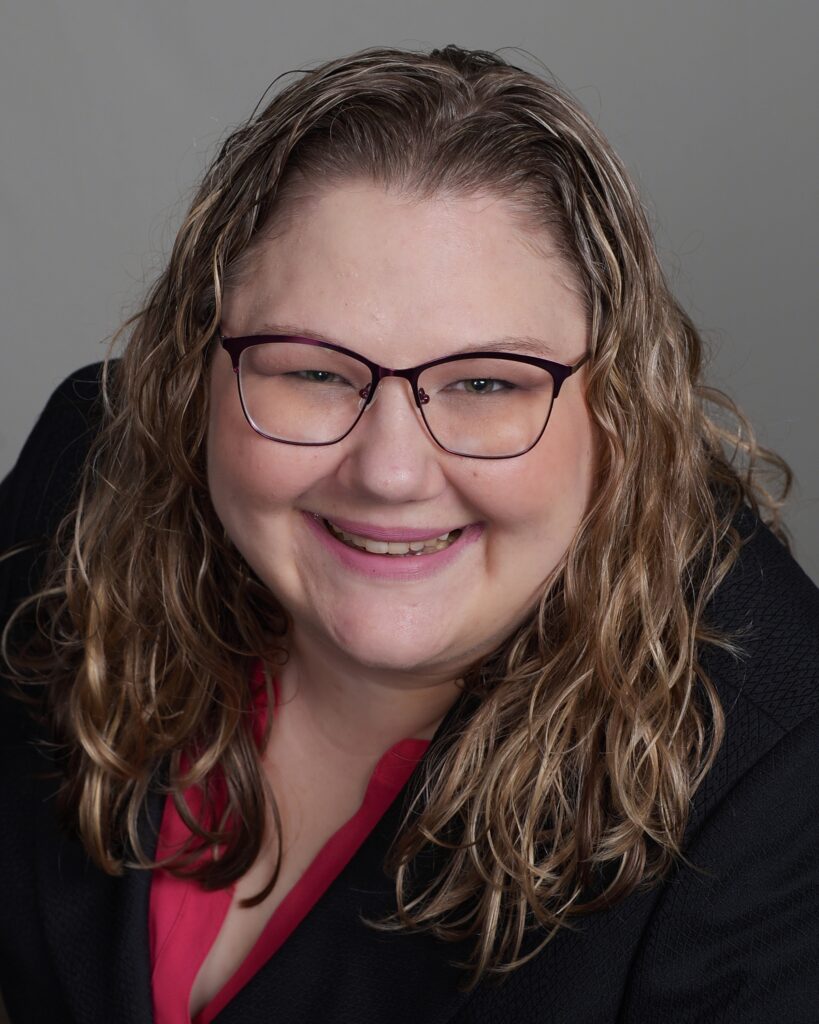 Beth Dievendorf
Beth serves as the East Regional leader for HUB's Workforce Absence Management practice. She has eight years of experience in integrated absence management, supplier management, and process improvement. ​
Beth started her career as an English teacher before switching gears to project management. Then, during her time at General Electric, she stumbled into the world of absence management and found her passion. As a supplier manager, she was responsible for the relationship with their LTD provider and ran audits for GE's Leave and Disability third-party administrator. In addition, she was responsible for ensuring that all worksites across the United States were compliant with applicable state family and medical leave laws. In 2018, she was a key member of the team responsible for implementing New York State Paid Family Leave.​
In late 2018, Beth accepted the role of Leave of Absence Manager at Albany Medical Center, an academic medical center in upstate NY. As the Leave Manager, Beth built Albany Med's leave program from the ground up. She wrote policies, created processes, and was a lead member of the Workday implementation team. Her responsibilities included oversight of all leaves, the company's Paid Time Off program, and the ADA process. Beth's partnership with the Risk Management team resulted in a two-million-dollar savings on Workers Comp claims in 2019.​
In 2020, Beth continued with her absence management responsibilities through the pandemic, implementing new policies and leave types while managing a 46% increase in leave and accommodation requests. This included keeping up on new statutory requirements including, NY Paid Sick Leave, NY Vaccination Leave, and the OSHA Emergency Temporary Standards for Healthcare Workers.
---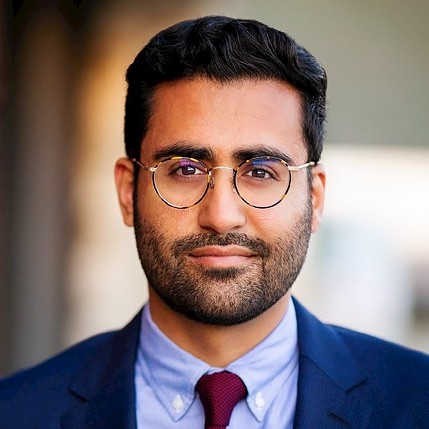 Dr. Sameer Berry
Bio coming soon!
---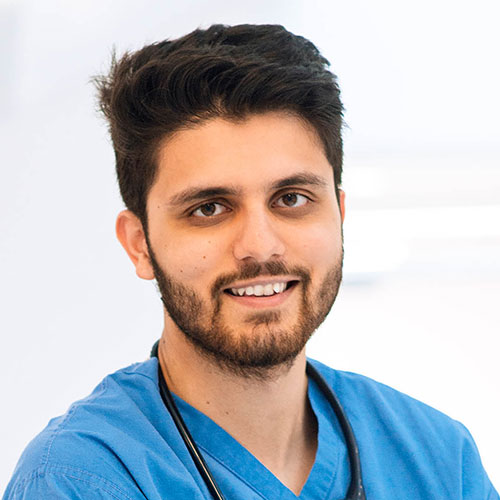 Dr. Yusef Sherwani
Yusuf Sherwani is the CEO and Co-Founder of Quit Genius, the world's first technology-enabled digital clinic for multiple addictions. Together with his colleagues Maroof Ahmed and Sarim Siddiqui, Dr. Sherwani developed a vision for the technology driven addiction treatment platform. Today the company has helped over 60,000 people quit their addictions.
A medical doctor by training and a technology enthusiast at heart, Yusuf is seen as an innovator operating at the intersection of healthcare, technology and design. With a medical degree from Imperial College London, Yusuf has co-authored 12 peer-reviewed studies on behavioral health and substance addictions. He was featured in Forbes' 30 Under 30 list, 2018 as well as Fast Company's 100 Most Creative People in Business.
---
Sarah Moore
Sarah's passion for equitable outcomes in maternal health and comprehensive support of women and parents in the workforce is why Sarah joined the BenefitBump team. As an energetic lawyer with a business-like approach, Sarah champions and empowers businesses to further family friendly work environments by implementing developed best practices, including low-cost ways employers can support working parents.
Sarah is thrilled that there is a solution as supportive and comprehensive as BenefitBump to support growing families as they navigate growing their families, and feels fortunate to be a part of such a great team.
Prior to joining BenefitBump, Sarah worked in the corporate practice group at a large St. Louis area international law firm and as a corporate lawyer in an in-house setting. Sarah is a proud mom of two.
---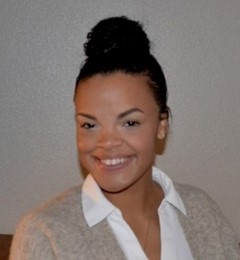 Crosby Spiess
Crosby is the Director of Operations at BenefitBump. She is responsible for operations that drive participant and client satisfaction. Crosby has been instrumental in the expansion of BenefitBump's mobile capabilities and participant service model. She graduated from Lafayette College, where she competed as a Division 1 athlete in addition to her studies. Crosby is overjoyed to have found BenefitBump, an organization that values and celebrates the two identities working parents strive to maintain, that of a working professional and a caregiver.
---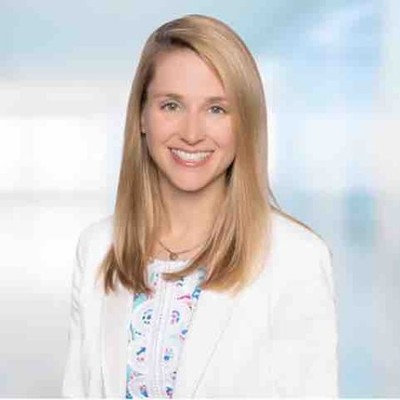 Arielle Bogorad
Arielle brings over a decade of healthcare and benefits experience to Progyny. Arielle spearheads building and optimizing relationships with Progyny's clients, strategic partners, and industry leaders. Prior to joining Progyny, Arielle was previously at Cerner Corporation for 13 years where she was most recently the Senior Director and Client General Manager of Workforce Health Services. She managed the teams responsible for client success, care coordination, and workforce health analytics as part of Cerner's Workforce Health Services' Health & Wellbeing vertical. Prior to that, Arielle was Senior Director of Worldwide Benefits, Well-being and Fitness from 2010 – 2020. She was responsible for pushing the boundaries of progressive benefits design in 25 countries around the world.
She received her bachelor's degree with distinction from the University of Michigan and her Master of Business Administration with a healthcare specialization from Vanderbilt University. She was the Pre-Board Chair of Global Business Group on Health (Business Group on Health) from 2015 – 2020 and served on the Corporate Board of the International Foundation of Employee Benefit Plans from 2017 – 2019.
Arielle is passionate about improving access for fertility and family building coverage. While in her role as Cerner's benefit plan sponsor, Arielle was herself diagnosed with infertility. She understands the issues both professionally and personally. She has advocated on Capitol Hill (2019 – 2022) with RESOLVE for legislation to support healthcare coverage for infertility, medical research funding, and adoption equality.
---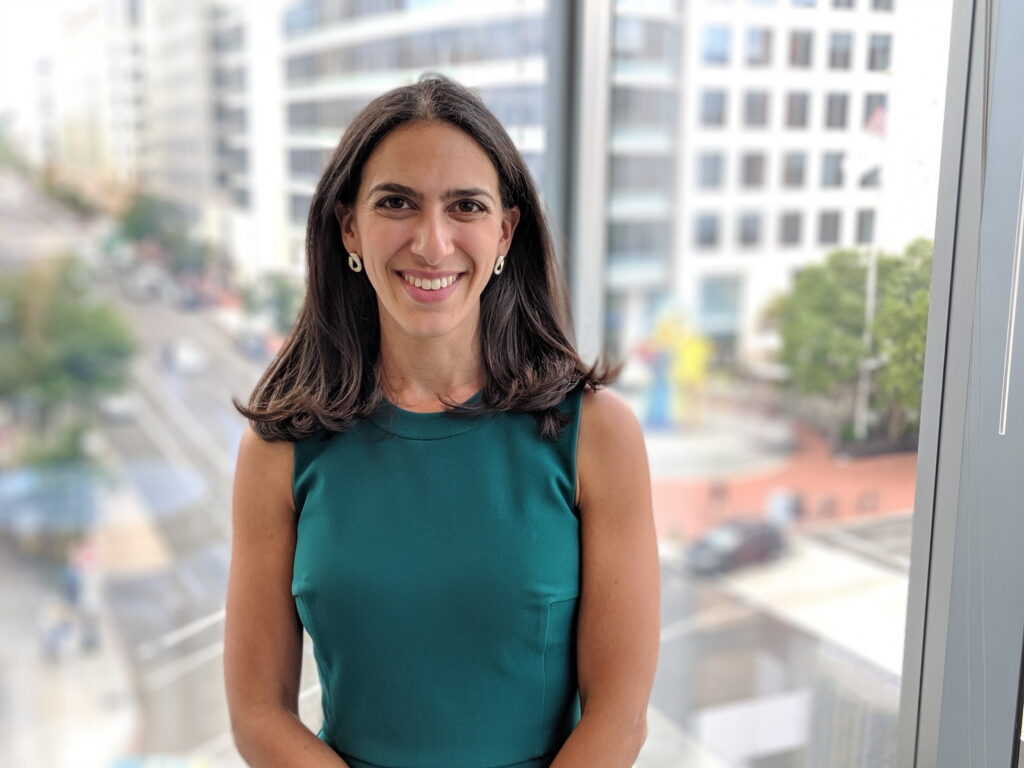 Megan Jacobs
Megan Jacobs is responsible for the design, delivery, and evaluation of innovative digital health solutions at Truth Initiative. She formed her expertise in mHealth interventions and public health campaigns with her work at the University of Michigan Health Service, DC Department of Health, and the National Vaccine Program Office. Her public health work over the past 15 years has applied technology to behavior change ranging from adolescent sexual health to vaccinations. Jacobs received her Master of Public Health from the Milken Institute School of Public Health at George Washington University and is also a graduate of the University of Michigan.
---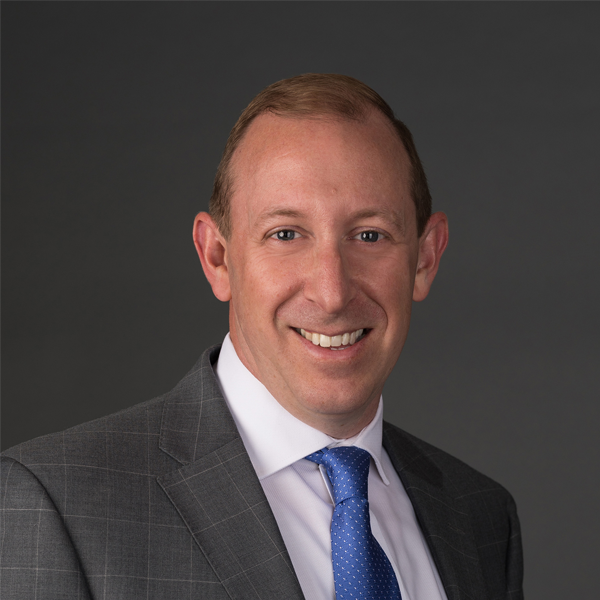 Bret Jackson, Moderator
Bret Jackson is the president of the non-profit Economic Alliance for Michigan (EAM). Founded in 1982, the EAM is comprised of businesses and unions working together with one clear objective, the continued growth of Michigan's economy by creating an atmosphere that inspires job growth and maintains Michigan's competitiveness for attracting new companies and talent. EAM's membership provides health benefits to an estimated 900,000 lives, creating a powerful voice in the health purchaser industry.
Bret began working at the EAM in 2007 as legislative director. In 2010, he was elected vice president and became the organization's third president in January 2011. Bret oversees all EAM activities including policy development, research, education, administration, membership, and advocacy. He developed and manages the EAM Health Purchaser Forums, Oncology Symposium, and other various health purchaser roundtables.
---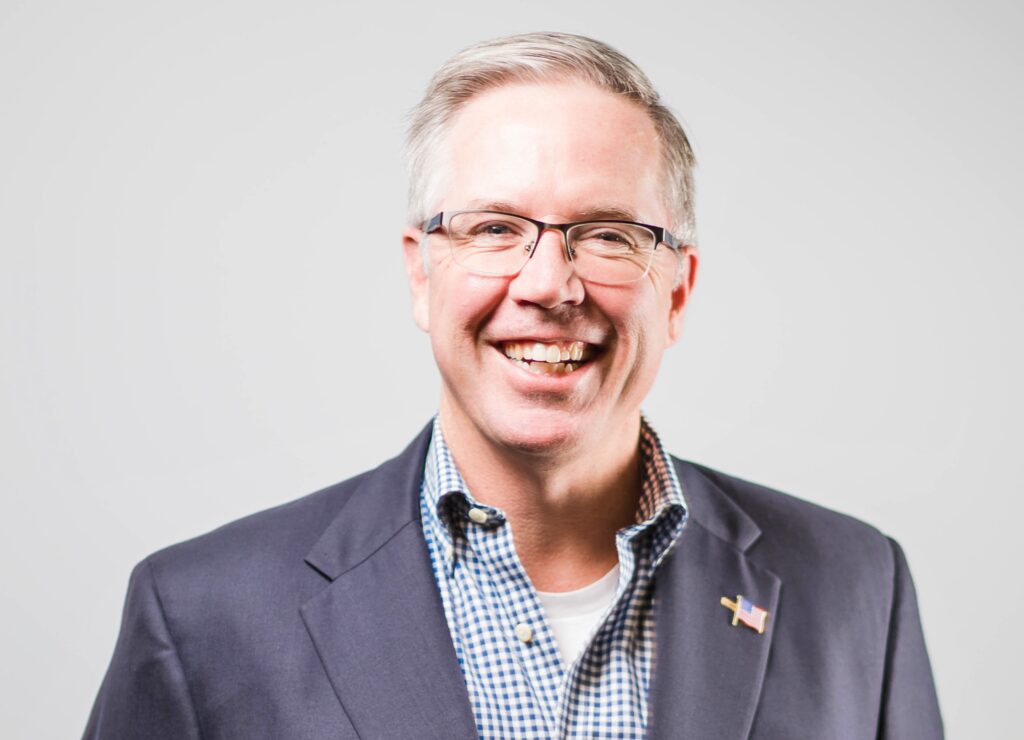 Hugh O'Toole
As Chief Executive Officer of Innovu, Hugh O'Toole is changing advisor/consultant practice models from their siloed focus on Health &Welfare, Retirement and Property & Casualty, to a model focused on holistic Human Capital Risk Management. He understands that the world of retirement services and benefits can be complicated.
Hugh has dedicated his career to aligning the financial wellness of American employees with the positive impact their wellness has on the financial statement of their employers. With leading capabilities in data aggregation, data science/analytics and behavioral finance, the industry can have a much greater impact with the convergence of data and benefit disciplines versus a myopic view.
---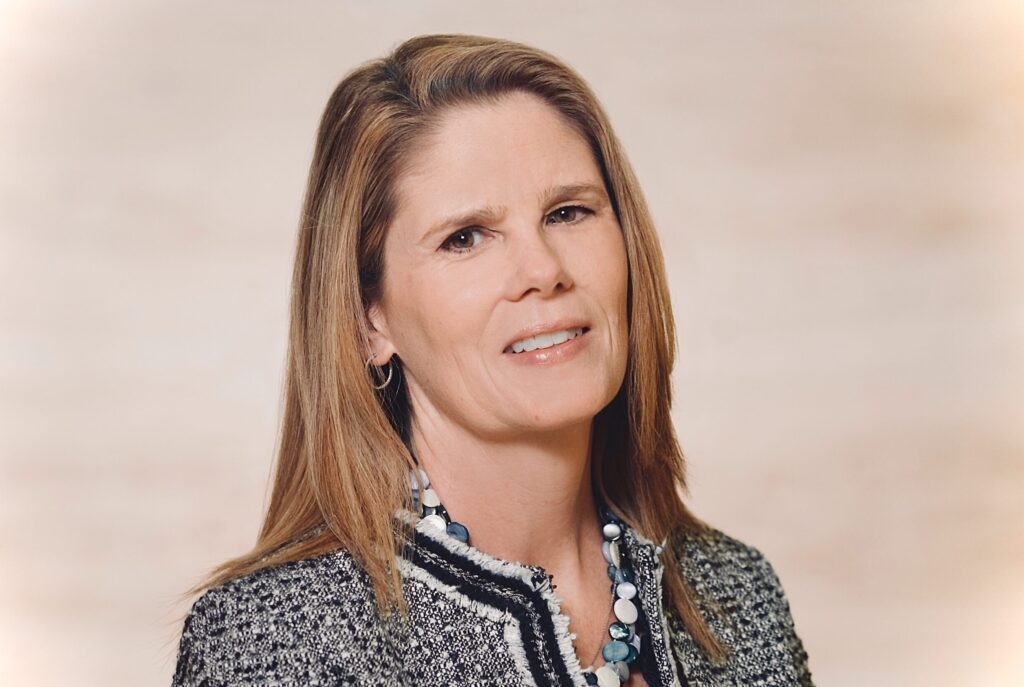 Jennifer Young
Jennifer Young is the Chief Revenue Officer (CRO) at Solera Health.  With more than 20 years of experience in the healthcare industry, Jennifer is responsible for expanding and leading Solera's growth team.  Jennifer has extensive experience in the provider, payer and employer markets, serving most recently as SVP of Client Relations at Optum.  Prior to joining Solera, she served as Chief Commercial Officer of icometrix where she built a global growth team and distribution channel bringing a novel AI-based neurology patient care platform for patients with neurological conditions, to global markets.  Jennifer obtained both her bachelor's degree and MBA at Caldwell University.  She lives in New Hampshire with her husband and hockey player son.  
---
Donna Ruppert
Donna Ruppert focuses on ensuring PepsiCo's employees have easy-access, evidence-based resources to live healthy. She works with the EX Program by Truth Initiative on PepsiCo's tobacco cessation program as well as with other employee health vendors for biometric screenings and weight management. As an ex-smoker herself, she knows the challenges of nicotine addiction and the critical role the right support can play in quitting for good. Ruppert has a Bachelor of Science in organizational management from Manhattanville College.
---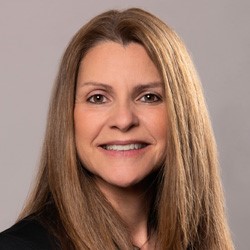 Ginger Miller
Ginger Miller is currently the Director of Health and Benefits at Utz Quality Foods, LLC where she oversees the leave management program, leads efforts to create value- based benefits, and develops opportunities to promote the health and well-being of the organization's associates.
She started her Utz career 9 years ago in a newly created role as Health and Wellness Coordinator where she opened the Hanover-based Utz Health and Wellness Center. This later evolved into the Health Promotion Manager. She continued to innovate ways to improve health while curbing the associates' and the organization's healthcare spend. Ginger is a member of the National Alliance of Healthcare Purchasers Leadership Council and COVID-19 task force as well as the Harrisburg Area Community College Health and Wellness Promotion Advisory Committee. She is also currently on the Board of the Hanover VNA and the Board Chair of the Central Pennsylvania Business Group on Health. Ginger is involved in various initiatives with the Association for Corporate Health Risk Management and participated in the Exact Sciences Advisory Board for Colorectal Cancer Screenings at Jefferson University.
---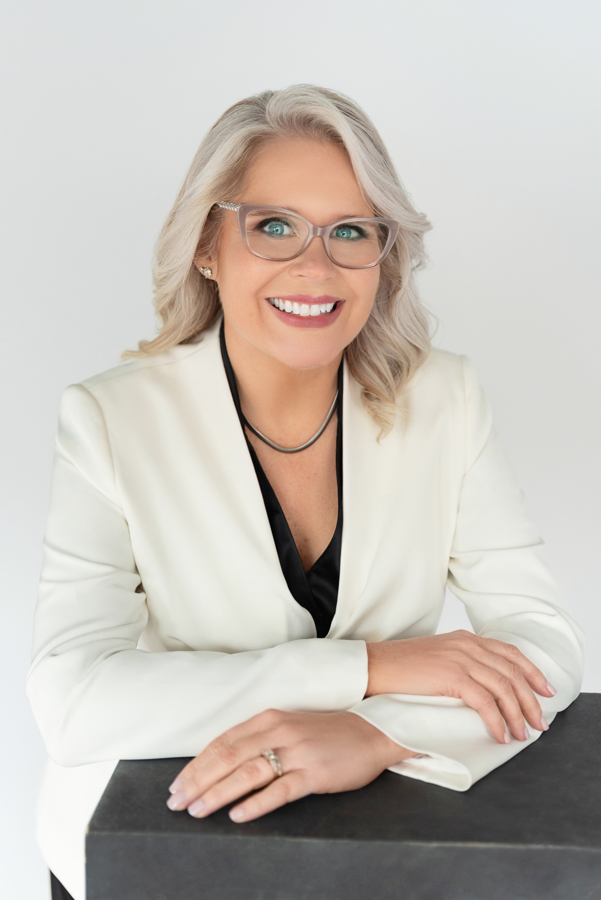 Hollie Geitner
As director of communications for Duquesne Light Company, Hollie Geitner uncovers and shares stories to help educate and inform its more than 1,700 employees and 600,000 customers. She is a storyteller with the firm belief that one authentic and compelling story can change the world. 
Prior to her role at DLC, Geitner was vice president, culture and brand ambassador for Pittsburgh-based public relations and digital marketing agency, WordWrite. She has also held various PR and marketing positions, including at Highmark, Allegheny Energy and the Pittsburgh Downtown Partnership. She holds a Bachelor of Arts degree in Journalism/Communication from Shippensburg University.
In addition to PRSA Pittsburgh, Geitner serves as a mentor and board member for Pennsylvania Women Work. She is a 2019 alumna of EDGE Leadership Solutions; a member of the Women's Leadership Council (WLC) of the United Way of Southwestern Pennsylvania; and a member of WLC's Allegheny County leadership team.
In addition to empowering women, Geitner is passionate about supporting Light of Life Rescue Mission and has run several half marathons to raise money for those in need. In 2021 she was named a Woman in Business by Pittsburgh Magazine and in 2013, she was recognized as a 40 Under 40 honoree by Pittsburgh Magazine and the Pittsburgh Urban Magnet Project (PUMP).
Outside of the office, she enjoys walking and running the river trails, kayaking, reading, crafting at home and inspiring her children to chase their dreams. Their family dream is to own a lakefront home.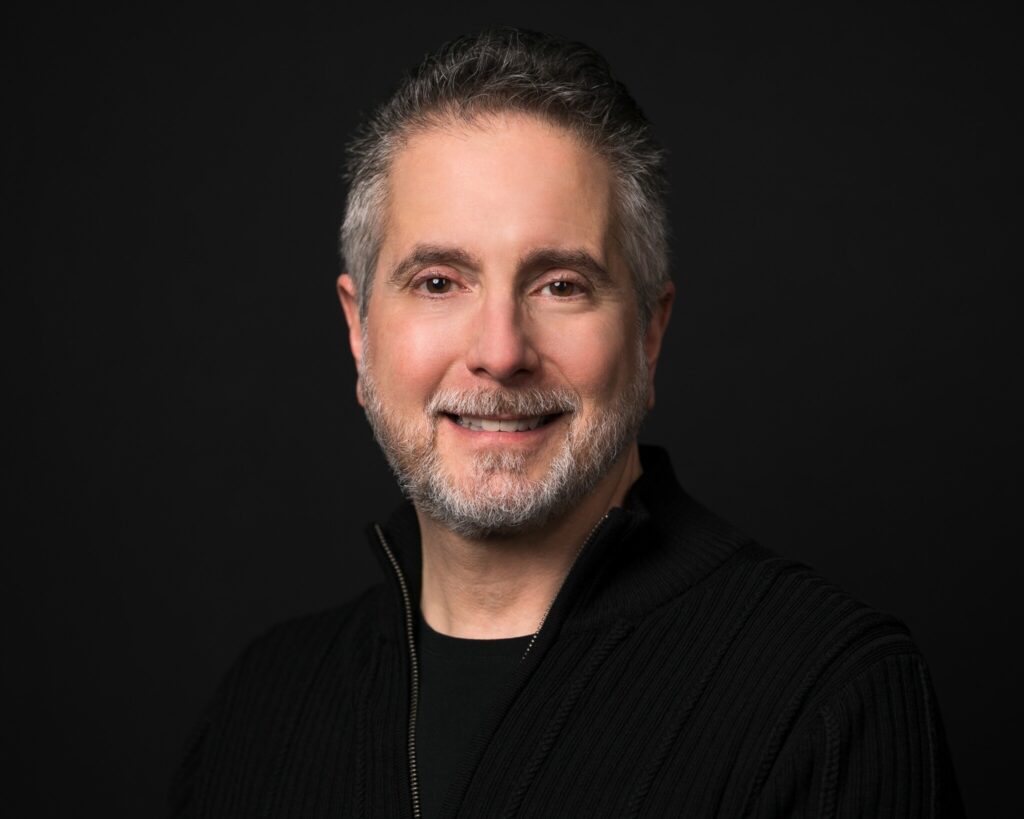 Richard Frank, MD
Dr. Frank is a physician executive with more than 25 years of diverse provider and payer experience. Currently he serves as the SVP, Medical Affairs for Vida Health, a virtual and in-person diabetes and cardiometabolic disease management company. His previous roles include Chief Innovation Officer for myNEXUS, a home healthcare benefits management company and Chief Medical Officer for Aspire Health, the largest community-based palliative care company in the country. He has also led CareMore Health's centralized care management and pharmacy teams, and served as Anthem's VP of HealthCare Management for the Government Business Division. Dr. Frank has significant experience managing high risk/multi-morbid Medicare and Medicaid populations and their healthcare utilization, developing new business for established and VC backed companies, engaging providers in value-based contracts, and implementing clinical programs within not-for-profit, private equity, and publicly traded companies. 
Dr. Frank is a board-certified anesthesiologist. He completed his Medical Degree at the University of Michigan Medical School and earned a Master's Degree in Health Services Administration at the University's School of Public Health. 
---