---
SYMPOSIUM SPEAKER BIOS
---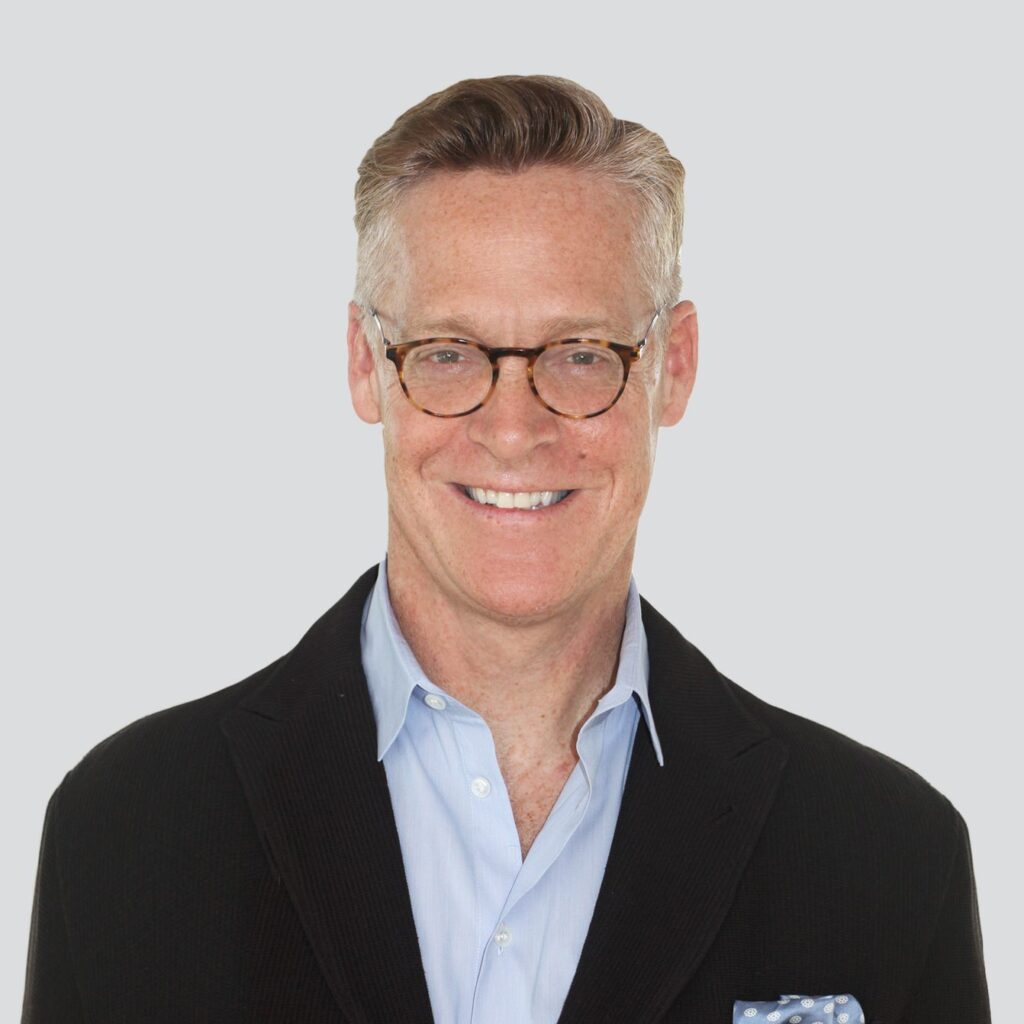 Ford Koles, Jr.
Ford is one of Advisory Board's preeminent thought leaders in the area of health system economics and strategy, and is the keynote speaker at the annual meetings for Advisory Board's strategy membership. Ford is a health care economist by training and has participated in every major Advisory Board research initiative since 1992. He is well-versed in health care history and the many reform initiatives we have lived through in the past three decades: coverage expansion; vertical integration and physician partnership models; managed care and payer contracting; horizontal integration and system economies of scale; and quality-based payment. 
Prior to joining Advisory Board, he was a management consultant for the Hay Group and Ernst & Young.
---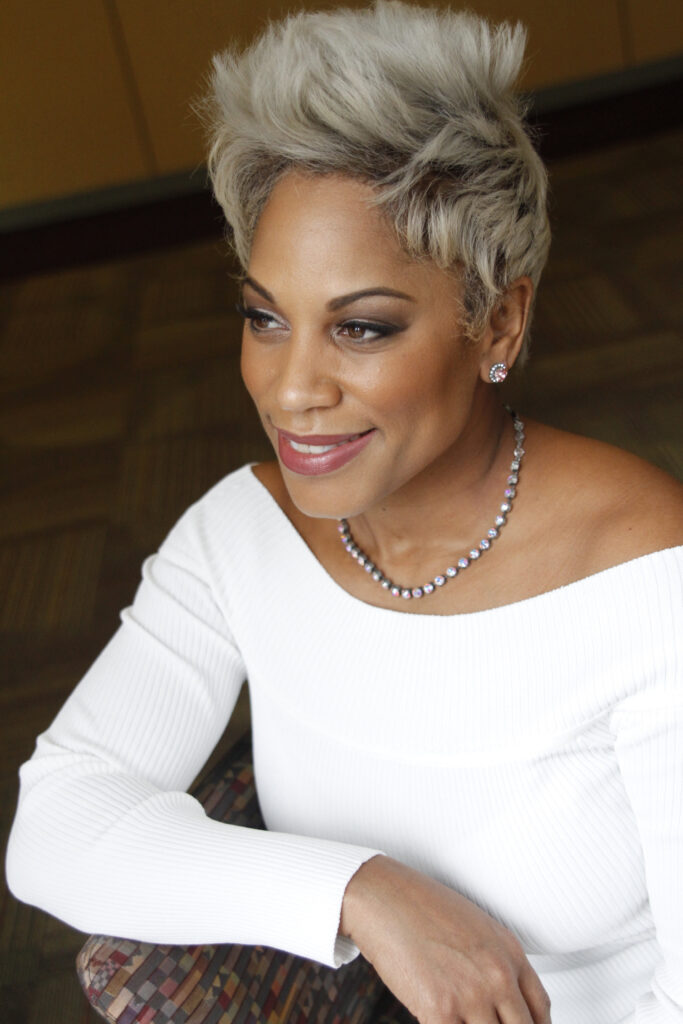 Atiya Abdelmalik, Ph.D., MSN, RN
"If you don't like the way the world is, you change it. You have an obligation to change it. You just change it one step at a time." ~Marian Wright Edelman…For more than 25 years, Dr. A has done just that! Serving in diverse roles in the field of healthcare, including clinical, community, and health insurer settings, Dr. A has demonstrated a strong commitment to the wellbeing of individuals and communities. A consultant and sought-after speaker, Dr. A is the author of A Life Worth Saving: A Nurse's Journey from Sickness to Healing and chief well-being activator and founder of HCD Consulting, LLC. Dr. A's strengths as an effective communicator, activator, and maximizer paved the way for success in redesigning programs and initiatives to have a greater impact.
Dr. A has led dynamic teams responsible for building corporate-nonprofit partnerships and health promotion programs. In 2008, Dr. A was selected by the Chief Medical Officer of Highmark Health to serve as Special Assistant on Health Care Reform. She has also implemented a portfolio of programs and fundraising efforts, including the Dr. Dean Ornish Program for Reversing Heart Disease, childhood obesity initiatives, Fun, Fit, & Fabulous women's health conference, corporate giving campaigns, and the Highmark Walk for a Healthy Community. Dr. A has led high-level community initiatives and served on committees and the board of directors for the American Heart Association, Ward Home, August Wilson African American Cultural Center, YWCA, United Way, and Cummer Museum of Art & Gardens.
Dr. A has substantial clinical and community experience which distinguishes and informs her work. She holds a nursing degree from Eastern University, a graduate degree in nursing administration from Waynesburg University, and a Ph.D. in Community Engagement from Point Park University. Dr.A's dissertation illuminated the factors of success in youth-led community revitalization.
Dr. A has been honored as a recipient of the New Pittsburgh Courier's 50 Women of Excellence Award, the Pennsylvania Diversity Council's, Most Powerful & Influential Women of Pennsylvania Award, and Who's Who in Black Pittsburgh. In 2012, Dr. A was inducted into the Sigma Theta Tau International Honor Society for Nurses. Said of Dr. A, "She continually inspires the people she works with and leads by demonstrating her ability to cast an impactful vision, build strong partnerships, develop deep relationships with diverse groups, navigate the most challenging environments and execute with professionalism and accountability. Dr. A is one of a kind!"
Dr. A, a native of Philadelphia, resides in Jacksonville, FL with her husband Tim and dog Nemo. She enjoys visiting their children and grandchildren on the east and west coasts of the United States.
---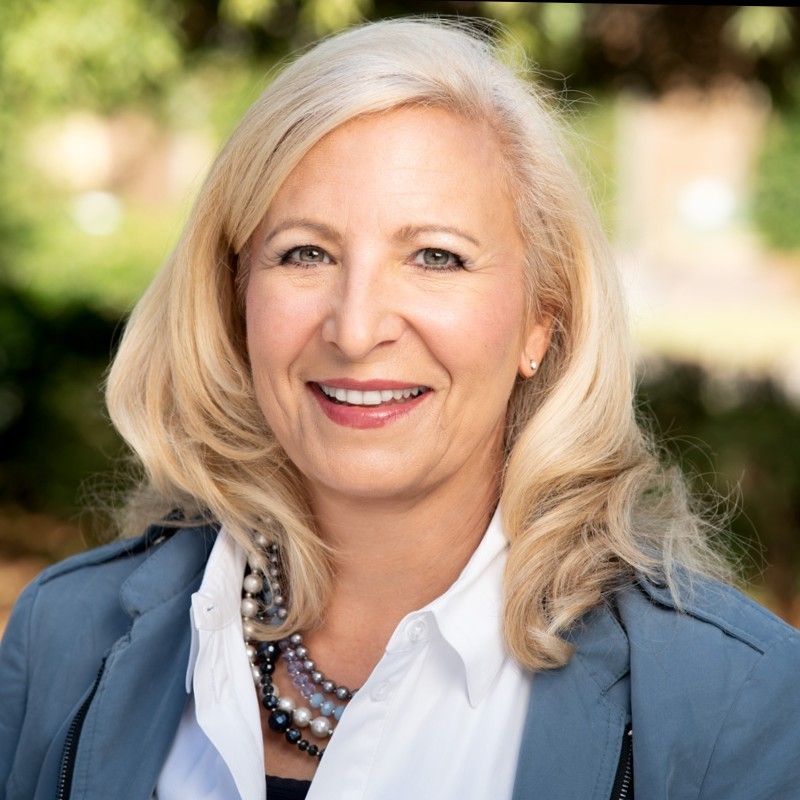 Jennifer Lindskoog
Jennifer Lindskoog has been with Nox Health for 11 years and is a member of the leadership team; joining Nox after working in leadership positions at multinational corporations, including The Coca-Cola Company and Xerox Corporation. She has three decades of experience working in employer environments delivering technology and business solutions, and leading business units. Jennifer currently leads Client Success, supporting clients from implementation through the entire client lifecycle, to deliver on the Nox Health promise of operational excellence, accountability and optimizing outcomes for clients and their enrolled populations.
---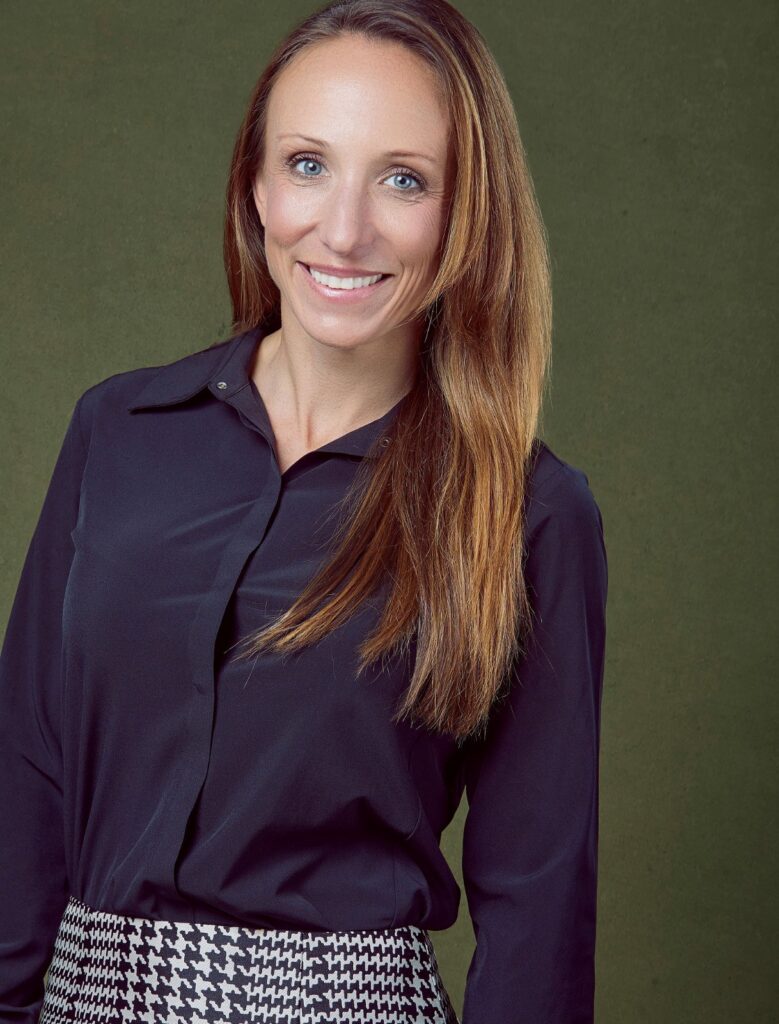 Christin Deacon
Christin Deacon has a deep understanding of the fiduciary role health plan administrators hold and should be leveraging in order to drive value for their plan sponsors and members.  Deacon recently formed VerSan Consulting, LLC in order to educate and engage employers to be more prudent purchasers of healthcare.  From creative procurement methodologies and demanding contracts, to population health initiatives and primary care investment, Deacon believes that large employer-sponsored health plans not only have an opportunity – but an obligation – to drive health care transformation that delivers value for the market. 

Prior to founding VerSan Consulting, Deacon ran one of the largest health plans in the country for New Jersey Department of Treasury, which covered over 820k public sector lives, including state employees, teachers and uniformed professionals.  During her tenure, Deacon was credited with helping the State save over $3billion through a number of initiatives, including more oversight, procurement strategy, and strict accountability for the vendors with which the State engaged.  Deacon has also served as a Deputy Attorney General, and then Special Counsel to Governor Christie where she oversaw Department of Banking and Insurance, Economic Development Authority and Treasury.  
---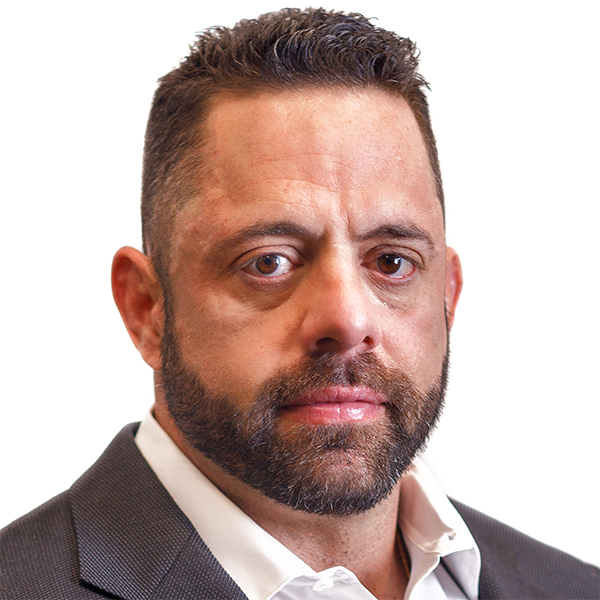 Anthony Masotto
Anthony Masotto is a vice president of business development for pharmacy benefits management for AMPS. Anthony brings more than a decade of group pharmacy and stop loss insurance experience to AMPS. His objective is to assist the self-funded community and broker distribution channel with pharmacy cost containment solutions nationwide. Prior to AMPS, Anthony held previous positions with Assurant Employee Benefits, Sunlife Financial, Avesis, Remedy Analytics, and ELMCRx. He is a member of the Self-Insurance Institute of America, and the Society of Professional Benefit Administrators. Anthony graduated from Colgate University with a bachelor's degree in political science with a concentration on international relations and pre-med.
---
Karishma Gandhakwala, PharmD
Karishma is a clinical pharmacy consultant on the clinical team at RxBenefits. She provides clinical support to our clients, Business Development, Account Management, and Implementation teams. Karishma also assists in analyzing claims files for current and prospective clients and recommending clinical solutions aligned with each client's goals.
Karishma has over 10 years of pharmacy experience spanning from retail chains to managed care. Part of her managed care experience included being part of a clinical review team to ensure clinically appropriate utilization of high-cost medications. She received her Doctor of Pharmacy degree from Samford University McWhorter School of Pharmacy in Birmingham, Alabama. Karishma enjoys being outdoors and spending time with her husband and two sons.
---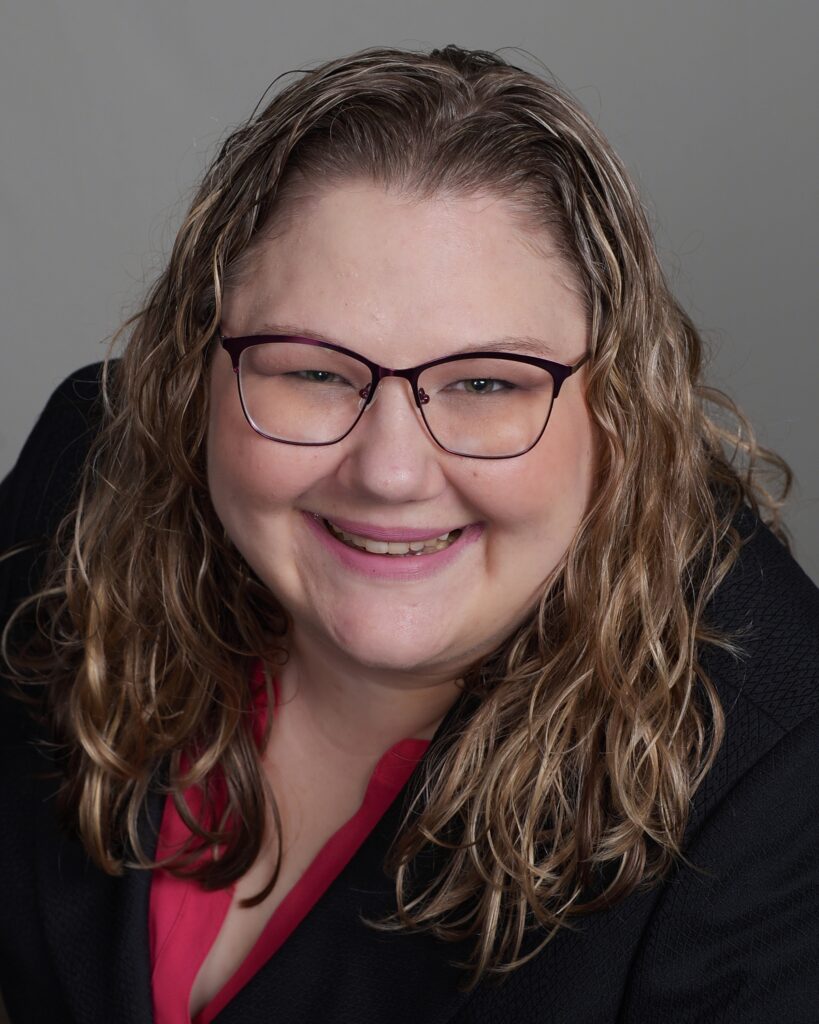 Beth Dievendorf
Beth serves as the East Regional leader for HUB's Workforce Absence Management practice. She has eight years of experience in integrated absence management, supplier management, and process improvement. ​
Beth started her career as an English teacher before switching gears to project management. Then, during her time at General Electric, she stumbled into the world of absence management and found her passion. As a supplier manager, she was responsible for the relationship with their LTD provider and ran audits for GE's Leave and Disability third-party administrator. In addition, she was responsible for ensuring that all worksites across the United States were compliant with applicable state family and medical leave laws. In 2018, she was a key member of the team responsible for implementing New York State Paid Family Leave.​
In late 2018, Beth accepted the role of Leave of Absence Manager at Albany Medical Center, an academic medical center in upstate NY. As the Leave Manager, Beth built Albany Med's leave program from the ground up. She wrote policies, created processes, and was a lead member of the Workday implementation team. Her responsibilities included oversight of all leaves, the company's Paid Time Off program, and the ADA process. Beth's partnership with the Risk Management team resulted in a two-million-dollar savings on Workers Comp claims in 2019.​
In 2020, Beth continued with her absence management responsibilities through the pandemic, implementing new policies and leave types while managing a 46% increase in leave and accommodation requests. This included keeping up on new statutory requirements including, NY Paid Sick Leave, NY Vaccination Leave, and the OSHA Emergency Temporary Standards for Healthcare Workers.
---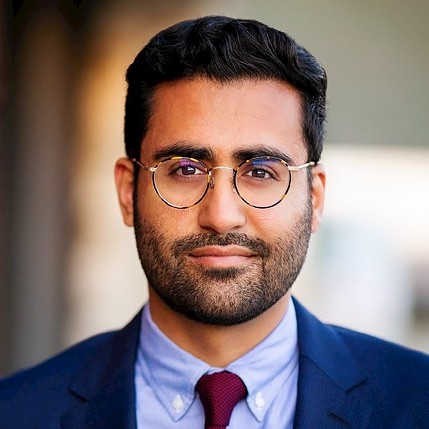 Sameer Berry, M.D., M.B.A
Dr. Sameer Berry, MD, MBA is a gastroenterologist and physician-entrepreneur dedicated to using evidence-based, whole-person care to improve the lives of patients with digestive disorders. Dr. Berry practices on both sides of hybrid care delivery, holding roles as a gastroenterologist in Manhattan in private practice on the Upper East Side, as a Clinical Assistant Professor of Medicine at Mount Sinai Health System, and as Chief Medical Officer at Oshi Health, the first virtual-first specialty care clinic for digestive health. 
---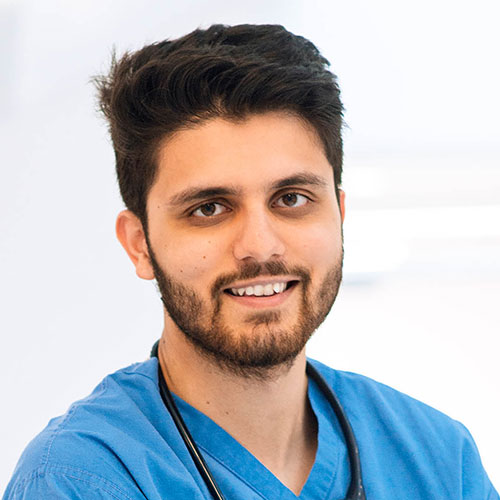 Yusuf Sherwani, M.D.
Yusuf Sherwani is the CEO and Co-Founder of Quit Genius, the world's first technology-enabled digital clinic for multiple addictions. Together with his colleagues Maroof Ahmed and Sarim Siddiqui, Dr. Sherwani developed a vision for the technology driven addiction treatment platform. Today the company has helped over 60,000 people quit their addictions.
A medical doctor by training and a technology enthusiast at heart, Yusuf is seen as an innovator operating at the intersection of healthcare, technology and design. With a medical degree from Imperial College London, Yusuf has co-authored 12 peer-reviewed studies on behavioral health and substance addictions. He was featured in Forbes' 30 Under 30 list, 2018 as well as Fast Company's 100 Most Creative People in Business.
---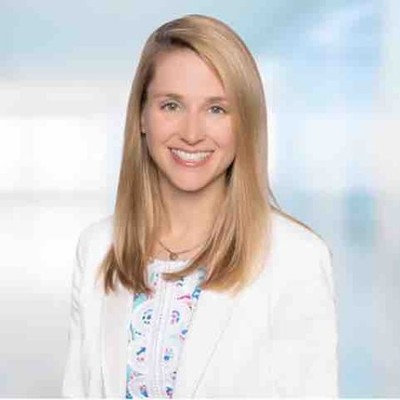 Arielle Bogorad
Arielle brings over a decade of healthcare and benefits experience to Progyny. Arielle spearheads building and optimizing relationships with Progyny's clients, strategic partners, and industry leaders. Prior to joining Progyny, Arielle was previously at Cerner Corporation for 13 years where she was most recently the Senior Director and Client General Manager of Workforce Health Services. She managed the teams responsible for client success, care coordination, and workforce health analytics as part of Cerner's Workforce Health Services' Health & Wellbeing vertical. Prior to that, Arielle was Senior Director of Worldwide Benefits, Well-being and Fitness from 2010 – 2020. She was responsible for pushing the boundaries of progressive benefits design in 25 countries around the world.
She received her bachelor's degree with distinction from the University of Michigan and her Master of Business Administration with a healthcare specialization from Vanderbilt University. She was the Pre-Board Chair of Global Business Group on Health (Business Group on Health) from 2015 – 2020 and served on the Corporate Board of the International Foundation of Employee Benefit Plans from 2017 – 2019.
Arielle is passionate about improving access for fertility and family building coverage. While in her role as Cerner's benefit plan sponsor, Arielle was herself diagnosed with infertility. She understands the issues both professionally and personally. She has advocated on Capitol Hill (2019 – 2022) with RESOLVE for legislation to support healthcare coverage for infertility, medical research funding, and adoption equality.
---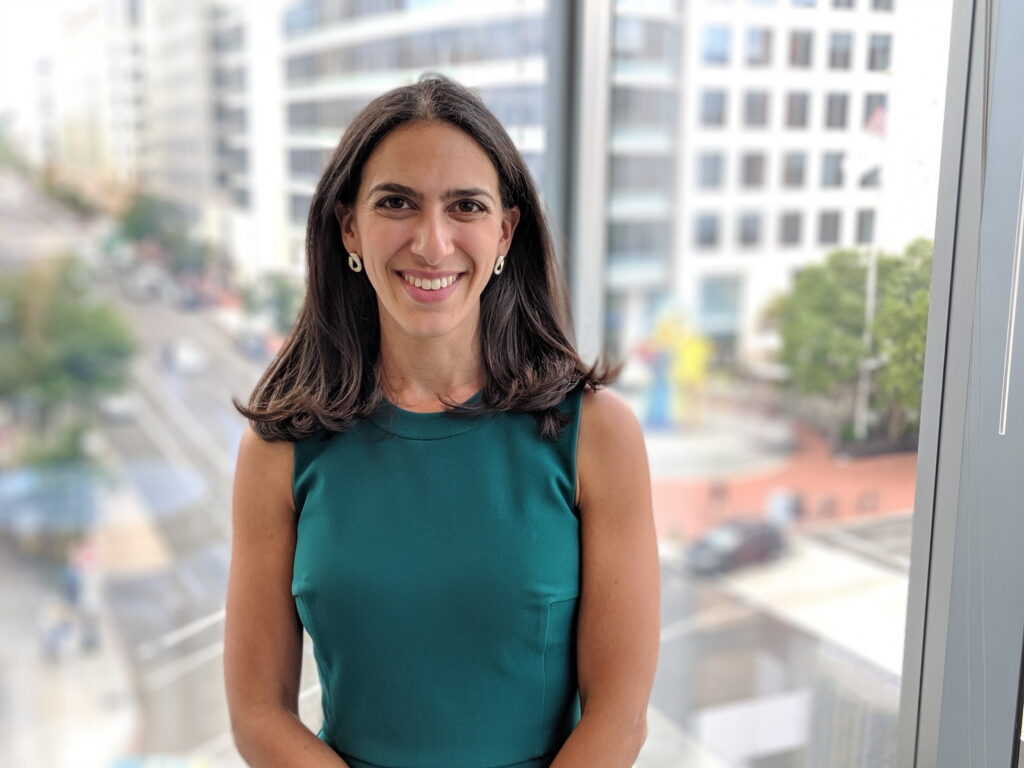 Megan Jacobs
Megan Jacobs is responsible for the design, delivery, and evaluation of innovative digital health solutions at Truth Initiative. She formed her expertise in mHealth interventions and public health campaigns with her work at the University of Michigan Health Service, DC Department of Health, and the National Vaccine Program Office. Her public health work over the past 15 years has applied technology to behavior change ranging from adolescent sexual health to vaccinations. Jacobs received her Master of Public Health from the Milken Institute School of Public Health at George Washington University and is also a graduate of the University of Michigan.
---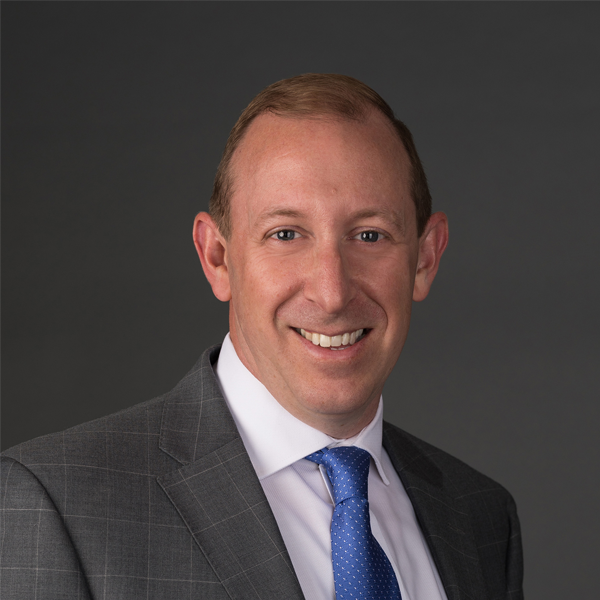 Bret Jackson
Bret Jackson is the president of the non-profit Economic Alliance for Michigan (EAM). Founded in 1982, the EAM is comprised of businesses and unions working together with one clear objective, the continued growth of Michigan's economy by creating an atmosphere that inspires job growth and maintains Michigan's competitiveness for attracting new companies and talent. EAM's membership provides health benefits to an estimated 900,000 lives, creating a powerful voice in the health purchaser industry.
Bret began working at the EAM in 2007 as legislative director. In 2010, he was elected vice president and became the organization's third president in January 2011. Bret oversees all EAM activities including policy development, research, education, administration, membership, and advocacy. He developed and manages the EAM Health Purchaser Forums, Oncology Symposium, and other various health purchaser roundtables.
---
Michael Sokol, M.D., M.S.
In his current role, Dr. Michael Sokol focuses on enhancing the scope of Quantum Health's comprehensive clinical services through a population health lens and demonstrating the impact on financial, clinical and humanistic outcomes as well as overall member experience.   
Dr. Sokol most recently served as Chief Medical Officer at WebMD Health Services where he designed and delivered health and wellness strategies and solutions to employers and health plans. He has previously held executive roles at Sanofi, Merck, GlaxoSmithKline and Medco Health Solutions where he focused on employee health and well-being, population health and disease management, value-based benefit design and healthcare quality improvement.  
Dr. Sokol is board-certified in public health and general preventive medicine and is a Fellow of the American College of Preventive Medicine. He also holds an academic appointment as Assistant Clinical Professor at the Icahn School of Medicine at Mount Sinai in New York City. He also serves on the editorial board of the journal Population Health Management and has published several papers in peer-reviewed medical literature. 
---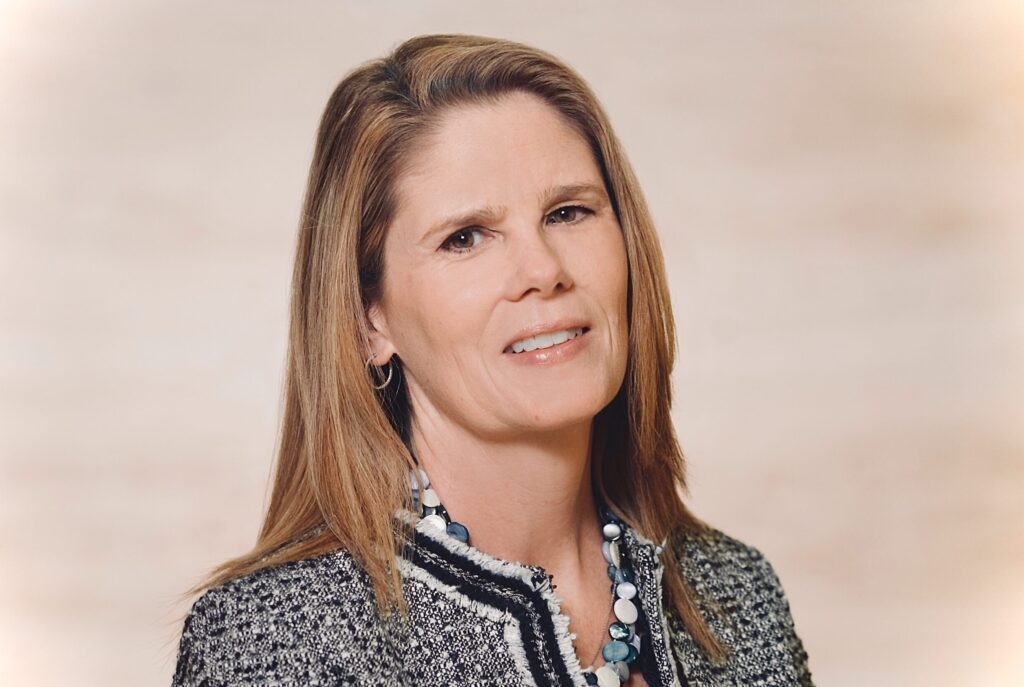 Jennifer Young
Jennifer Young is the Chief Revenue Officer (CRO) at Solera Health.  With more than 20 years of experience in the healthcare industry, Jennifer is responsible for expanding and leading Solera's growth team.  Jennifer has extensive experience in the provider, payer and employer markets, serving most recently as SVP of Client Relations at Optum.  Prior to joining Solera, she served as Chief Commercial Officer of icometrix where she built a global growth team and distribution channel bringing a novel AI-based neurology patient care platform for patients with neurological conditions, to global markets.  Jennifer obtained both her bachelor's degree and MBA at Caldwell University.  She lives in New Hampshire with her husband and hockey player son.  
---
Donna Ruppert
Donna Ruppert focuses on ensuring PepsiCo's employees have easy-access, evidence-based resources to live healthy. She works with the EX Program by Truth Initiative on PepsiCo's tobacco cessation program as well as with other employee health vendors for biometric screenings and weight management. As an ex-smoker herself, she knows the challenges of nicotine addiction and the critical role the right support can play in quitting for good. Ruppert has a Bachelor of Science in organizational management from Manhattanville College.
---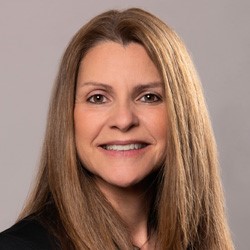 Ginger Miller
Ginger Miller is currently the Director of Health and Benefits at Utz Quality Foods, LLC where she oversees the leave management program, leads efforts to create value- based benefits, and develops opportunities to promote the health and well-being of the organization's associates.
She started her Utz career 9 years ago in a newly created role as Health and Wellness Coordinator where she opened the Hanover-based Utz Health and Wellness Center. This later evolved into the Health Promotion Manager. She continued to innovate ways to improve health while curbing the associates' and the organization's healthcare spend. Ginger is a member of the National Alliance of Healthcare Purchasers Leadership Council and COVID-19 task force as well as the Harrisburg Area Community College Health and Wellness Promotion Advisory Committee. She is also currently on the Board of the Hanover VNA and the Board Chair of the Central Pennsylvania Business Group on Health. Ginger is involved in various initiatives with the Association for Corporate Health Risk Management and participated in the Exact Sciences Advisory Board for Colorectal Cancer Screenings at Jefferson University.
---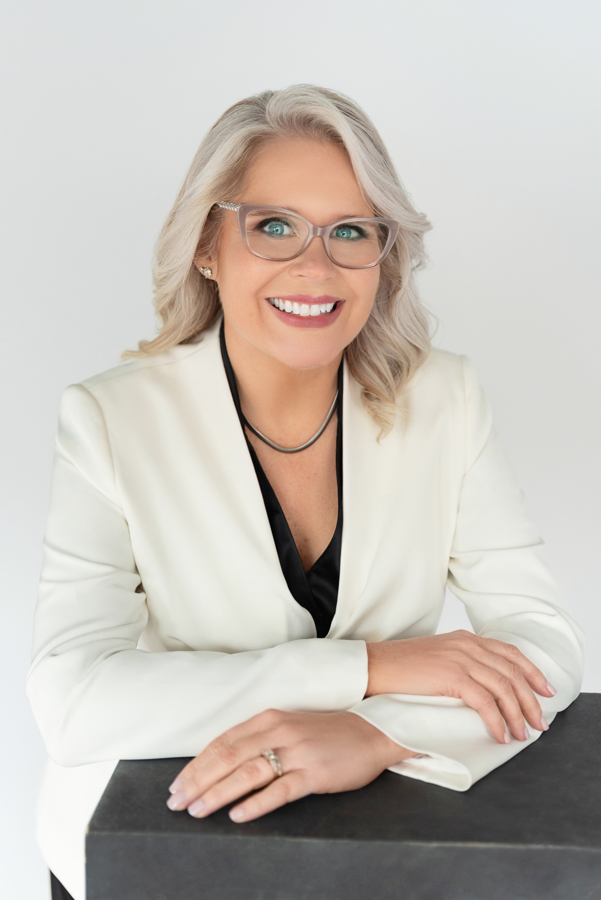 Hollie Geitner
As director of communications for Duquesne Light Company, Hollie Geitner uncovers and shares stories to help educate and inform its more than 1,700 employees and 600,000 customers. She is a storyteller with the firm belief that one authentic and compelling story can change the world. 
Prior to her role at DLC, Geitner was vice president, culture and brand ambassador for Pittsburgh-based public relations and digital marketing agency, WordWrite. She has also held various PR and marketing positions, including at Highmark, Allegheny Energy and the Pittsburgh Downtown Partnership. She holds a Bachelor of Arts degree in Journalism/Communication from Shippensburg University.
In addition to PRSA Pittsburgh, Geitner serves as a mentor and board member for Pennsylvania Women Work. She is a 2019 alumna of EDGE Leadership Solutions; a member of the Women's Leadership Council (WLC) of the United Way of Southwestern Pennsylvania; and a member of WLC's Allegheny County leadership team.
In addition to empowering women, Geitner is passionate about supporting Light of Life Rescue Mission and has run several half marathons to raise money for those in need. In 2021 she was named a Woman in Business by Pittsburgh Magazine and in 2013, she was recognized as a 40 Under 40 honoree by Pittsburgh Magazine and the Pittsburgh Urban Magnet Project (PUMP).
Outside of the office, she enjoys walking and running the river trails, kayaking, reading, crafting at home and inspiring her children to chase their dreams. Their family dream is to own a lakefront home.
---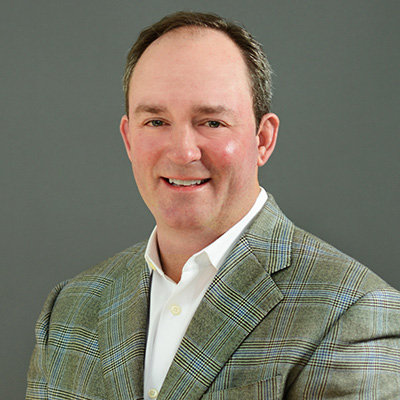 John Berger, Jr.
John Berger, Jr. joined Lawley Employee Benefits as a partner in August 2009. John has more than 25 years of experience in insurance, risk management and employee benefits consulting.
John possesses extensive industry experience. He founded CIC Benefits Group where he was an owner and partner responsible for managing strategic initiatives and client service. He was Executive Vice President of Brown and Brown and Chief Operating Officer of Niagara Insurance Group. He is the former Chief Executive Officer and President of East3, Ltd., a Richmond, Virginia-based early stage technology group. John was also Senior Vice President of March & McLennan where he was responsible for the operations for the risk management and employee beneift consulting practices.
As a partner, John is responsible for leading Lawley's Employee Benefits underwriting and reporting unit where he provides expertise in trending, funding, contributing and prescription drug carve-out analyses. His technical expertise includes the development and implementation of risk financing, prevention and claims management for both private and public entities. His "blueprint" approach has helped numerous organizations in facilitating successful outcomes and enabling organizational change.
John holds a BBA in Finance from St. Bonaventure University and an Associates in Risk Management. He is a former board member for Amherst Youth Hockey at Mt. Irenaeus. John serves as a committee member for St. Bonaventure University and St. Joseph's Collegiate Institute and is involved with Kids Escaping Drugs. John has also served as a board of director for many Buffalo, New York and Richmond, Virgina based nonprofit organizations.
---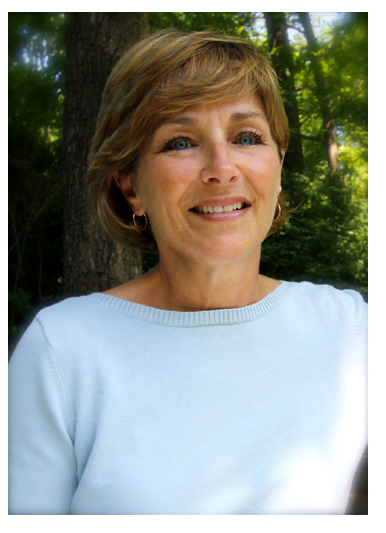 Jane Hamilton
Jane Hamilton, RN, MSN, is an entrepreneur, educator and author. A nurse for 40 years and family caregiver for 20, she is the Founder of Partners on the Path, LLC, (www.PartnersonthePath.com), a woman-owned business which has provided caregiver support programs to businesses and non-profits since 1981.
Most recently, Jane and her partners have launched the web portal, Help4Caregivers, (www.help4cgs.com), an innovative employee benefit that provides 24/7 access to reliable information & answers; solutions & support that every caregiver needs.
Jane is a content expert on managing caregiver stress, building resilience and preventing compassion fatigue. She has created evidence-based resources that help caregivers remain healthy, effective, and productive while also meeting the challenges of caregiving.  A second edition of her book, The Caregiver's Guide to Self-Care, will be published later this year.
---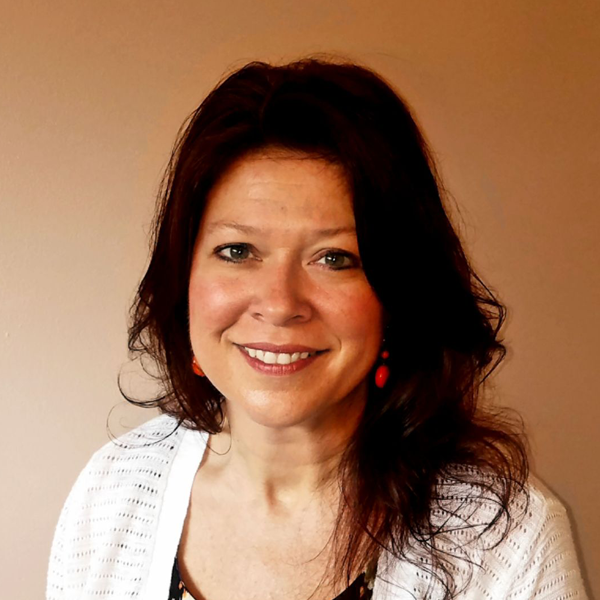 Tammy Fennessy
Tammy has her PHR certification through the HR Certification Institute, GBA designation through the International Society of Certified Employee Benefits Specialists (ISCEBS) and is currently serving as the Chair of the Employer Board of Directors for the Pittsburgh Business Group on Health (PBGH). As the Director of Benefits for American Eagle Outfitters, she is responsible for managing benefit programs internationally and for all 50 states in the U.S., for all AEO brands. Prior to American Eagle Outfitters, Inc., Tammy was the Benefits Manager for 6 years for Eat'N Park Hospitality Group. During her career, key initiatives include: leveraging technology to build efficiencies, population management, removing barriers to benefit program entry and navigation, and to align benefit plans and initiatives with American Eagle Outfitter's strategic objectives and culture.
---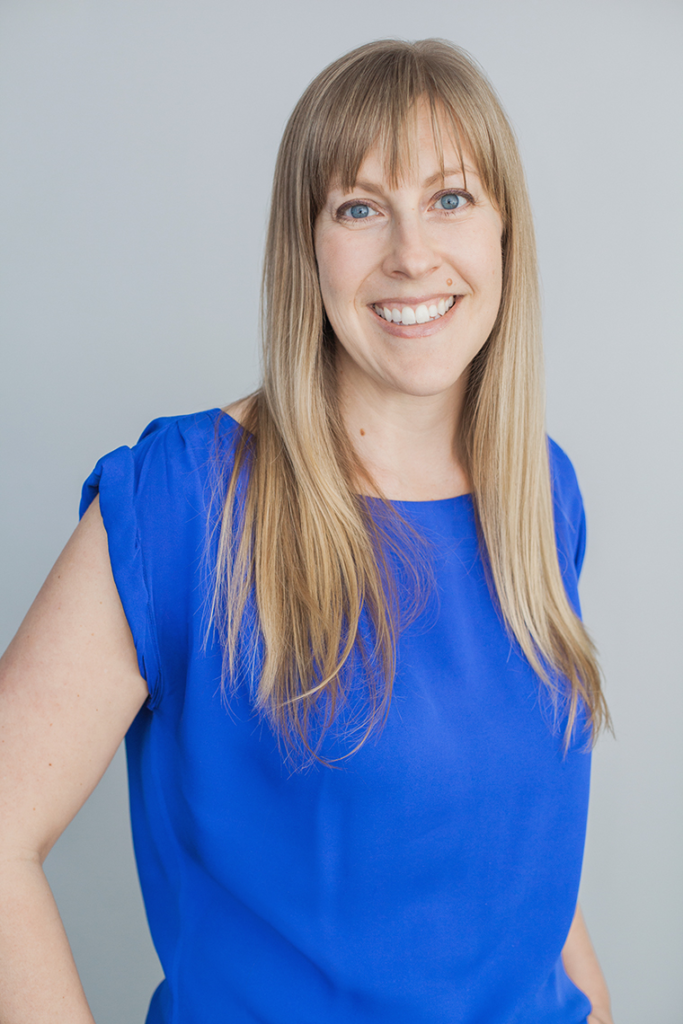 Jennifer Benz
Jennifer Benz is SVP and Communications Leader at Segal Benz, where she and her team help organizations engage their people and drive business results through effective communication. The firm's work spans all areas of benefits and HR and blends the best practices of consumer marketing, design, and behavioral science. Segal Benz has received top honors from Pensions & Investments, Business Insurance, the Profit Sharing Council of America, Employee Benefit News, and others. Their clients include leading "Best Companies to Work For," prestigious higher education institutions, large public entities, and multiemployer plans.

As an influential voice in the employee benefits industry, Jen is widely quoted in publications, including the Wall Street Journal, CNBC, Employee Benefit News, Human Resource Executive, HR Magazine, and Workforce. She has appeared on CNBC and testified several times before the Department of Labor's ERISA Advisory Council. Workforce magazine named her an industry Game Changer. She served for 3 years as the program chair for the HR Executive Health and Benefits Leadership Conference, one of the industry's premier events. She also advises several industry organizations and startups.

Jen launched Benz Communications in 2006 and quickly established the company as a leading voice in the employee benefits industry. Benz Communications was one of the Top 100 Women-Owned Businesses in the Bay Area from 2012 through 2019, when The Segal Group acquired the company. Benz Communications was also a 5-time honoree on the Inc. 5000, which lists the nation's fastest-growing private companies, and it was recognized by the San Francisco Business Times as one of the Fastest-Growing Companies in the Bay Area.
---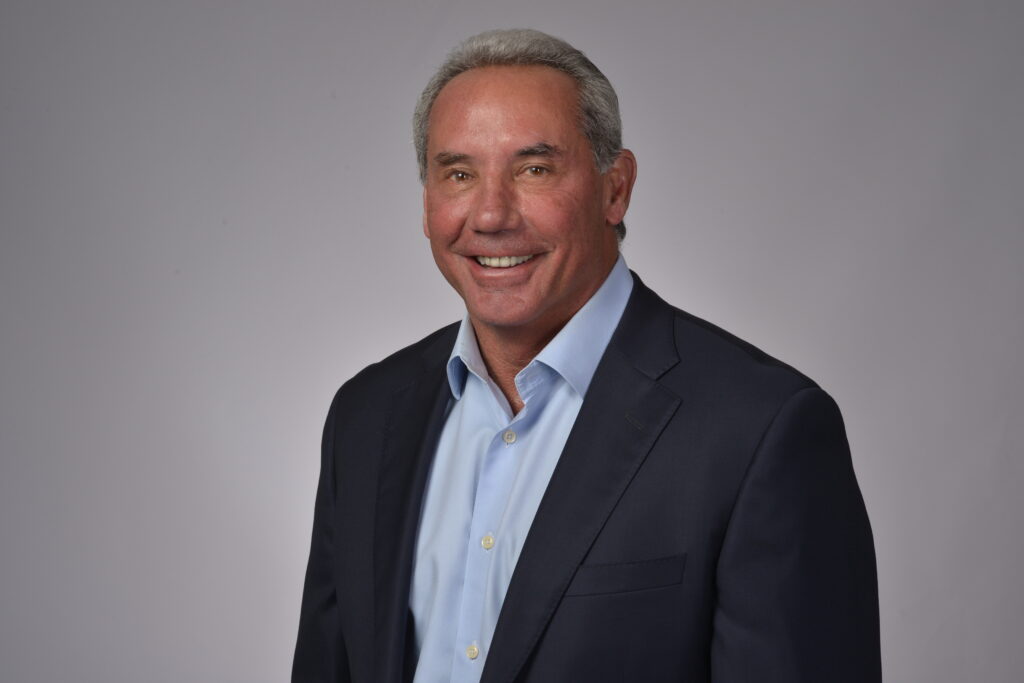 Larry Kleinman
Larry Kleinman is executive vice president, chief human resources officer for Highmark Health, a $21 billion national, blended health organization, and founder of Lumevity, a wholly owned subsidiary of Highmark Health. Based in Pittsburgh, Pa., Highmark Health's 35,000 employees serve millions of customers nationwide through the nonprofit organization's affiliated businesses including Highmark Inc., Allegheny Health Network, HM Insurance Group, United Concordia Dental, HM Health Solutions and Helion.
Mr. Kleinman is responsible for all aspects of human resources across Highmark Health, including compensation, organization effectiveness, benefits, talent acquisition, diversity and inclusion, and talent management. He possesses extensive experience developing and implementing large-scale workforce and organizational change strategies. Mr. Kleinman connects the knowledge, experience, resources, and ideas needed to simultaneously drive revenue and improve employee engagement.
Prior to joining Highmark Health in 2015, Mr. Kleinman worked for Covenant Health, where he served as executive vice president of human resources. His career experience has also included SAP, a global HR software company, as well as Providence Health & Services, and Campbell Soup.
Mr. Kleinman is active in the community, currently serving on the board of Vibrant Pittsburgh, an organization dedicated to attracting and retaining diverse talent to the city of Pittsburgh.
Mr. Kleinman holds a bachelor's degree in business management from Ithaca College in New York and a master's degree in human resources management from the New School for Social Research in New York. He also completed the Harvard Executive Program.
---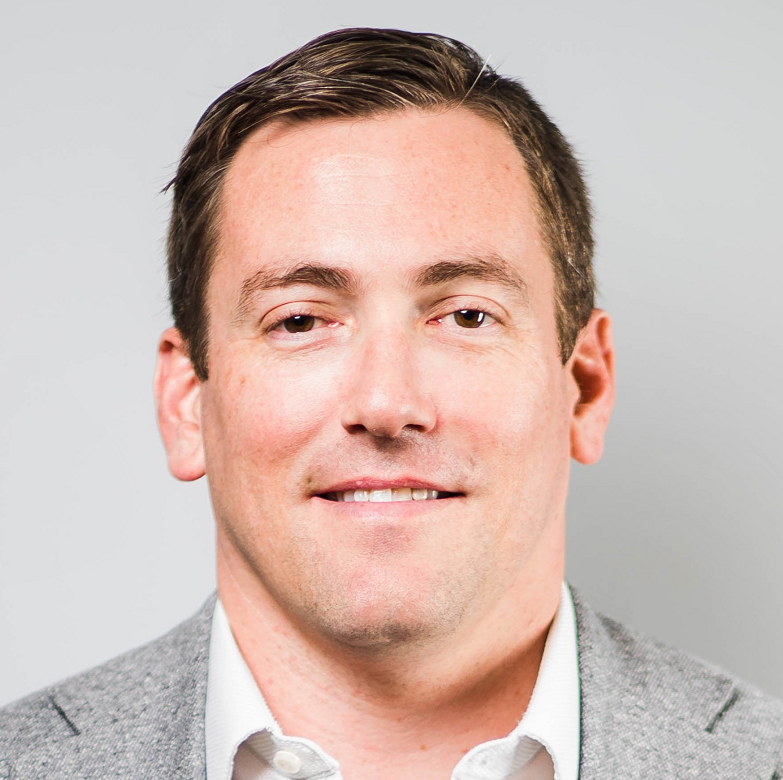 Kevin O'Brien
Kevin O'Brien, Chief Business Development Officer, brings more than 18 years of health benefits consulting and sales experience to Innovu. His expertise positions him to leverage the company's technology platform and service model to provide actionable insight into how clients can lower their total cost of human capital.
n his role with Innovu, Kevin is responsible for building strong relationships within the benefits consulting and brokerage communities and supporting their efforts to deliver best in class analytics solutions to their clients. Kevin focuses on integrating client data across all benefits and risk programs, allowing you to better understand how decisions in one program impact others, and the trends that are impacting overall population health.
Prior to joining Innovu, Kevin spent 10 years with HDH Group, starting as a producer and working his way to Senior Vice President of Benefits. Toward the end of his tenure, Kevin was responsible for Strategic Projects specifically designed to increase HDH's value with clients and generate increased revenue to the firm. These projects included implementing an internal billing system and developing and launching a private benefits exchange.
Kevin earned his bachelor's degree from the Ohio University School of Business, where he majored in marketing with a minor focus in business. He spent his junior year at Bond University in Australia.
Kevin believes strongly in giving back to the community, where is actively involved with the Children's Hospital of Pittsburgh Foundation, and Girls Hope of Pittsburgh.
---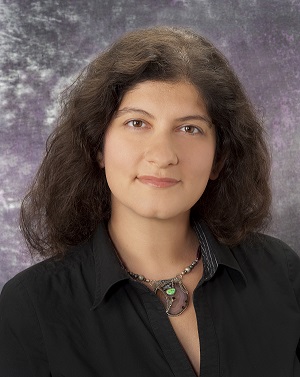 Faina Linkov, Ph.D.
Dr. Linkov is a multidisciplinary researcher with research interests in molecular epidemiology, cancer, prevention, health systems research, global health, scientific communications, and research productivity. In the area of molecular epidemiology, her work focused on the use of biological tumor markers to detect malignancies at early stages and on the link between obesity, biobehavioral factors, and cancer. Dr. Linkov's longitudinal investigations have made significant contributions to the emerging view that intentional weight loss may play a significant role in the prevention of malignancies and normalization of aging associated biomarkers, especially through inflammatory pathways.

Dr. Linkov has been also focusing on the development of improved patient-centered approaches for translating scientific knowledge about disease prevention into clinical practice. With the support of Beckwith Foundation, she developed several projects focusing on health services research, which involved patient stakeholders. These efforts resulted in several important publications in the area of hysterectomy pathways and the impact of healthcare algorithms on the quality of care.

Dr. Linkov's interest in science education lead her to be one of the core developers of the Supercourse of Science project at the Library of Alexandria in Egypt. This effort focused on expanding teaching efforts in the developing countries in four key areas, including Global Health, Agriculture, Environmental Science, and Engineering. Because of her concern about low scientific productivity in the developing world, she became the founding editor in chief of the Central Asian Journal of Global Health (cajgh.pitt.edu), the journal envisioned to provide publishing opportunities to scientists in the developing world.
---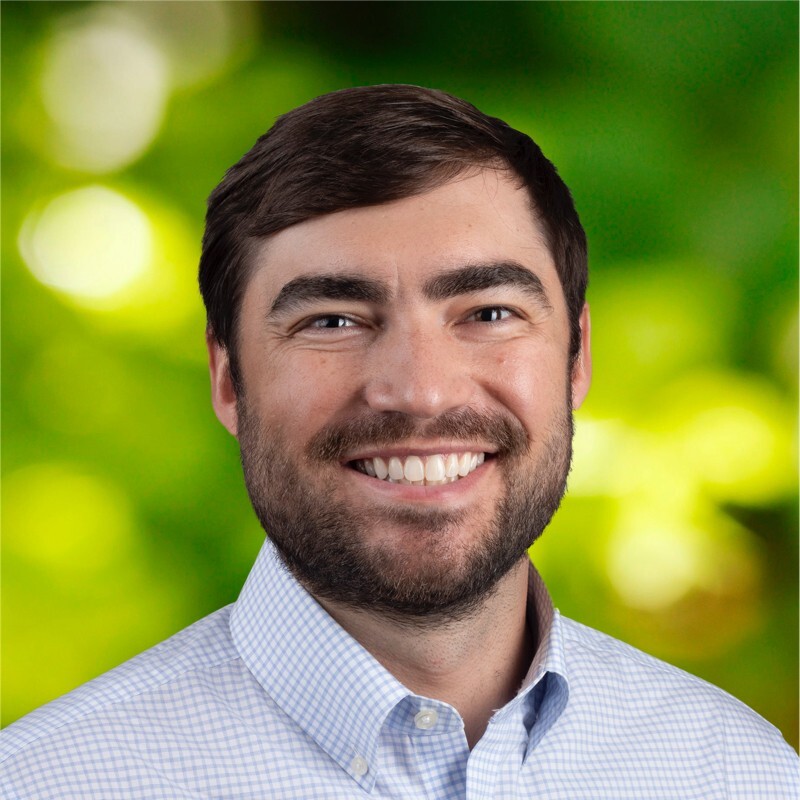 Byron Crowe, M.D.
Dr. Byron Crowe is Chief Medical Officer at Solera Health, a practicing internist at Beth Israel Deaconess Medical Center in Boston and faculty member at Harvard Medical School. As an expert in digital health innovation and human-centered design, he oversees clinical program development for Solera's suite of physical, mental and social health solutions available to millions of patients nationwide. He has spoken nationally and internationally on healthcare quality and value, and his work has been featured in BMJ Quality & Safety, Journal of Hospital Medicine and JAMA Internal Medicine. He is a graduate of Emory University School of Medicine and completed his internal medicine residency at the University of Colorado. In his free time, he enjoys triathlon, space history and mountaineering.
---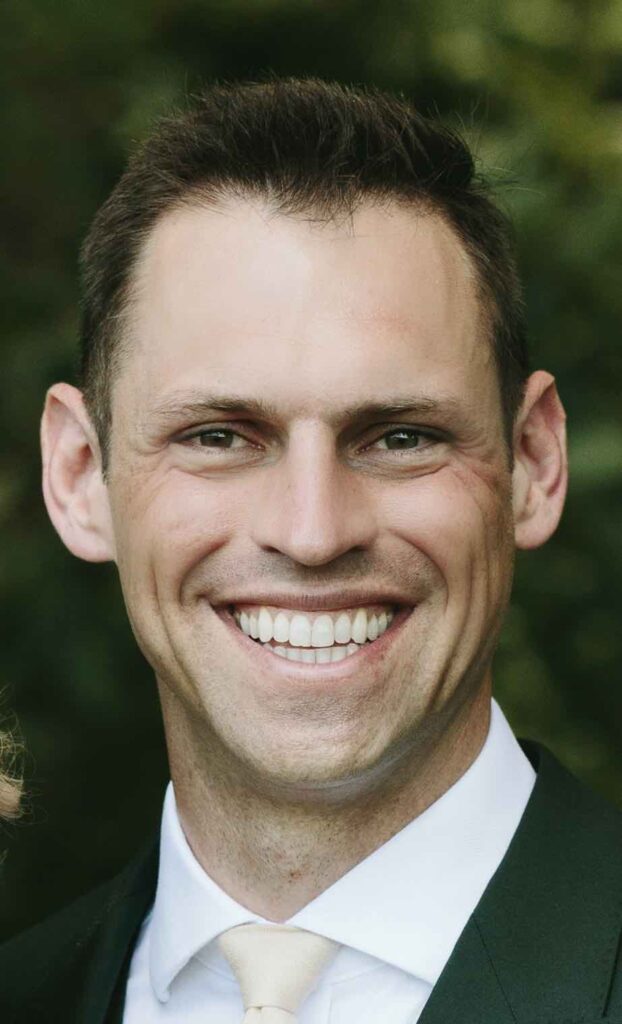 Chris Mack
Chris Mack serves as Vice President of Commercial Sales at Brightline. Prior to joining Brightline, Chris held progressive leadership roles in Client Sales and Client Success at Livongo and then Teladoc Health. He began his career with Deloitte Consulting's Strategy and Operations practice.
Chris holds a bachelor's degree from Miami University and an MBA from Duke University's Fuqua School of Business. He resides in Pittsboro, NC where he can be found cycling, running, hiking, wake surfing, or volunteering a national Ride to Cure Diabetes coach for JDRF.
---
Ashlea Humphries
As an Account Manager, Ashlea Humphries serves as the liaison between clients and RxBenefits as the day-to-day contact responsible for the overall coordination of the pharmacy benefit plan. In collaboration with the Strategic Account Executive, she is responsible for customer service and account management activities, including coordinating internal support teams, reporting, and handling any escalated member issues.

Ashlea has been in the health and insurance industry since 2008. She has worked on both the broker and client side of the pharmacy benefit world, including serving as both an Assistant Account Manager and Account Manager for HUB International in Shreveport, Louisiana. She also has worked as a Human Resources Generalist and Human Resources Director for a hospital.
---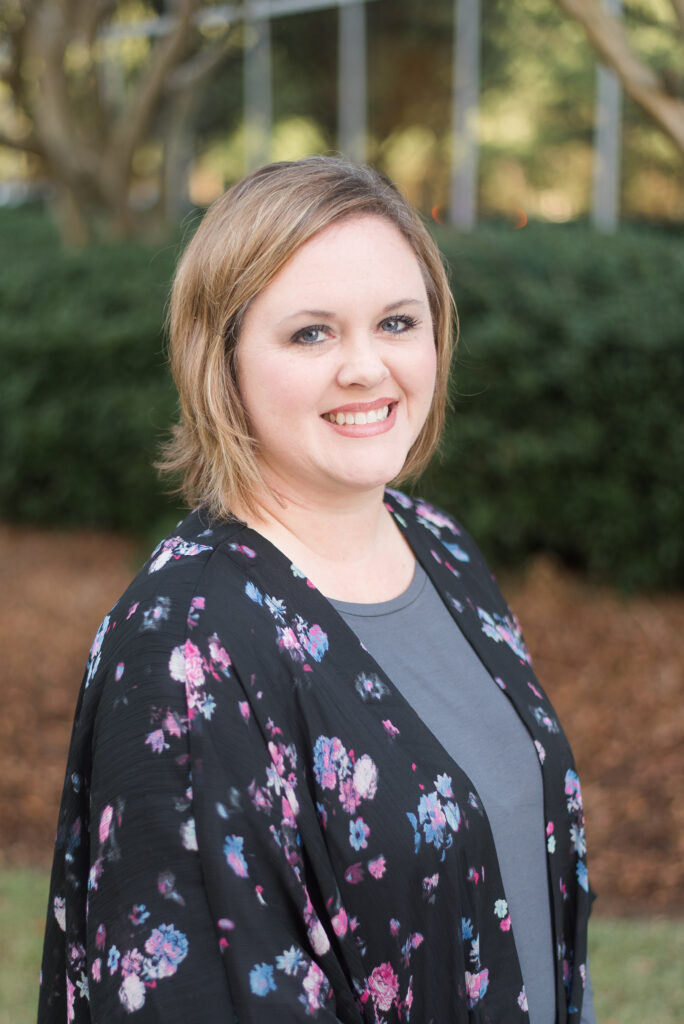 Jodi Jones
As a Strategic Account Executive, Jodi Jones builds relationships with clients and brokers by offering strategic solutions to their pharmacy challenges. She takes the time to learn each client's culture, help establish goals and objectives, and map out a strategy to reach those goals. She regularly monitors plan performance, identifying opportunities and trends and making sure decisions are aligned with the goals of the client and consultant.

Jodi has served in a variety of roles at RxBenefits, including Member Services, Client Services and Pharmacy Benefit Management Changes. Prior to becoming a Strategic Account Executive, she served brokers and clients as an Account Manager for Strategic Markets.

Jodi has more than five years of experience in a member service / client service environment, and more than 15 years of experience in benefits, human resources, and payroll applications.
---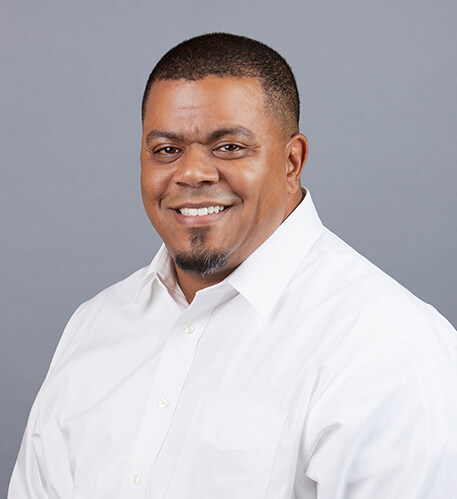 Peter Morgan
Peter has worked in the PBM industry for the last twenty-five years, including eighteen years with Express-Scripts focused on account management. Prior to working for a PBM, Peter worked for five years in account management with a major HMO. Thirty-plus years of combined experience affords Peter the opportunity to assist plan sponsors in navigating the ever-changing healthcare landscape.
Peter's experience working with various types of clients, from Fortune 500 companies to large health plans as well as middle market and small employers, gives him unique insight to the cost management needs and challenges of each market segment that he serves.
---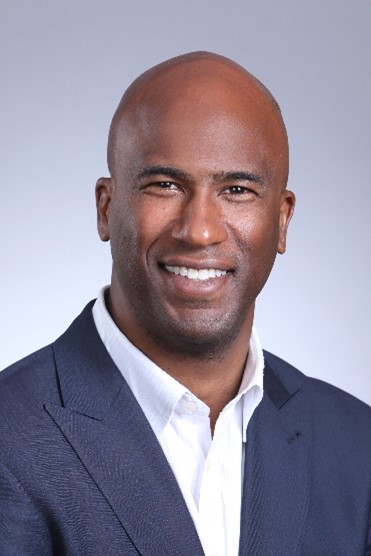 Pierre R. Theodore, M.D.
Pierre R. Theodore serves as a Vice President of Global Public Health at Johnson & Johnson and is a Thoracic Surgeon on the adjunct faculty of Stanford University. In his role as the Global Health Equity Program Leader, he is responsible for the acceleration of novel technologies and strategies that overcome access and availability barriers to healthcare.
Board Certified in General Surgery and Thoracic Surgery, Pierre has over two decades of experience in cardiothoracic surgery, surgical education, entrepreneurship, healthcare venture investing and innovation.   Pierre's clinical practice focused on minimally invasive surgical approaches in thoracic surgery, interventional pulmonary procedures, and Global Surgery initiatives to expand surgical capacity in low-income countries.
After obtaining an undergraduate degree in Philosophy from Princeton University, Pierre received his Doctor of Medicine from the University of Virginia.  He completed general surgical and cardiothoracic surgical training at Johns Hopkins Hospital and Hospital Universitaire Pitié-Salpêtrière in Paris. Pierre completed a post-doctoral fellowship at the Massachusetts General Hospital Transplant Biology Research Center, Harvard Medical School.
Pierre is a commissioned officer in the United States Navy Reserve Medical Officer Corps, holding the rank of Commander. Pierre is an avid cyclist and father of two residing in San Francisco, CA.
---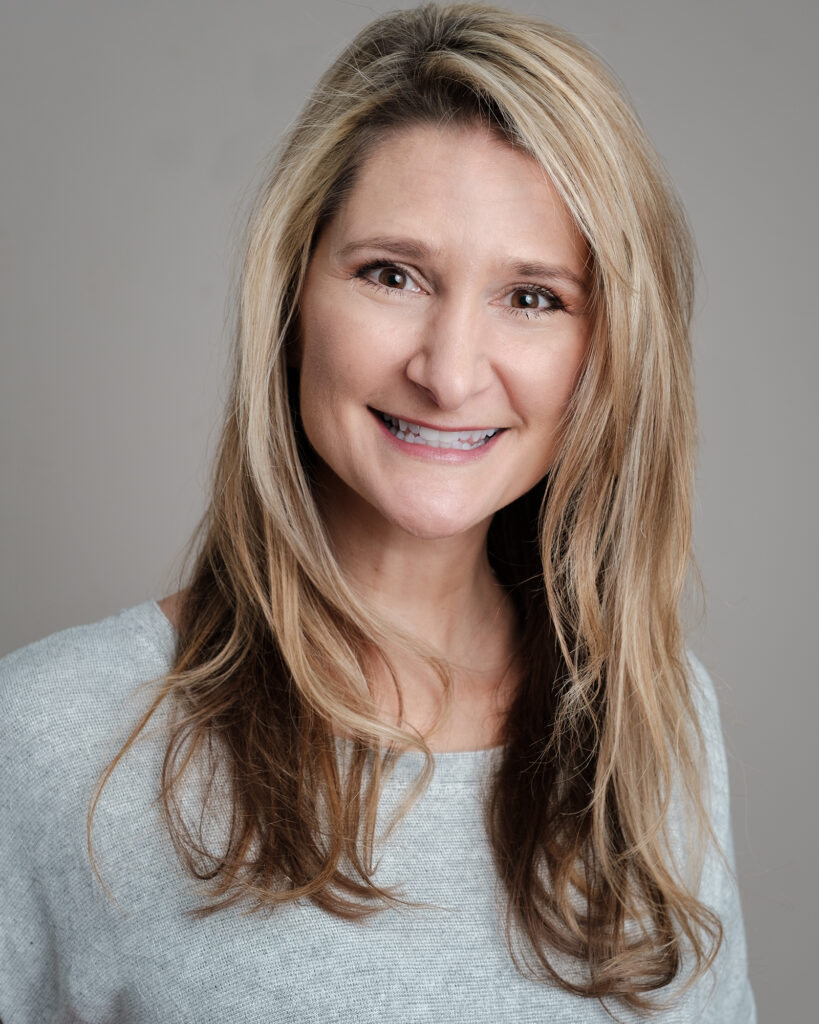 Deborah Partsch, PharmD
Deborah Partsch, Chief Pharmacy Officer, applies her extensive experience in pharmacy program management by scouring specific client data and Innovu's broader data set to uncover deep insight about prescription benefit costs and how trends are impacting their members now or in the future. With more than 10 years of consultative experience and 11 years of clinical pharmacy expertise, she understands how important it is for employers to integrate data across all benefit programs, not just medical and pharmacy, to identify true program cost drivers and design cost-effective programs to address their populations' needs.
Prior to joining Innovu, Deborah spent more than a decade at Highmark Blue Cross Blue Shield. As Lead Client Manager/Pharmacy Consultant, she was responsible for sales and account management of Highmark healthcare benefit products for national clients with more than 1000 employees. Previously, Deborah served as Director of Pharmacy Operations at Highmark, where she developed and managed strategies for prescription drug sales and account management. She also served clinical pharmacy management roles with Medco, Bristol Meyers Squibb and HealthAmerica/Coventry. She is a professionally licensed pharmacist and Life, Accident, and Health Insurance Producer. Professional memberships include the Academy of Managed Care Pharmacists.
---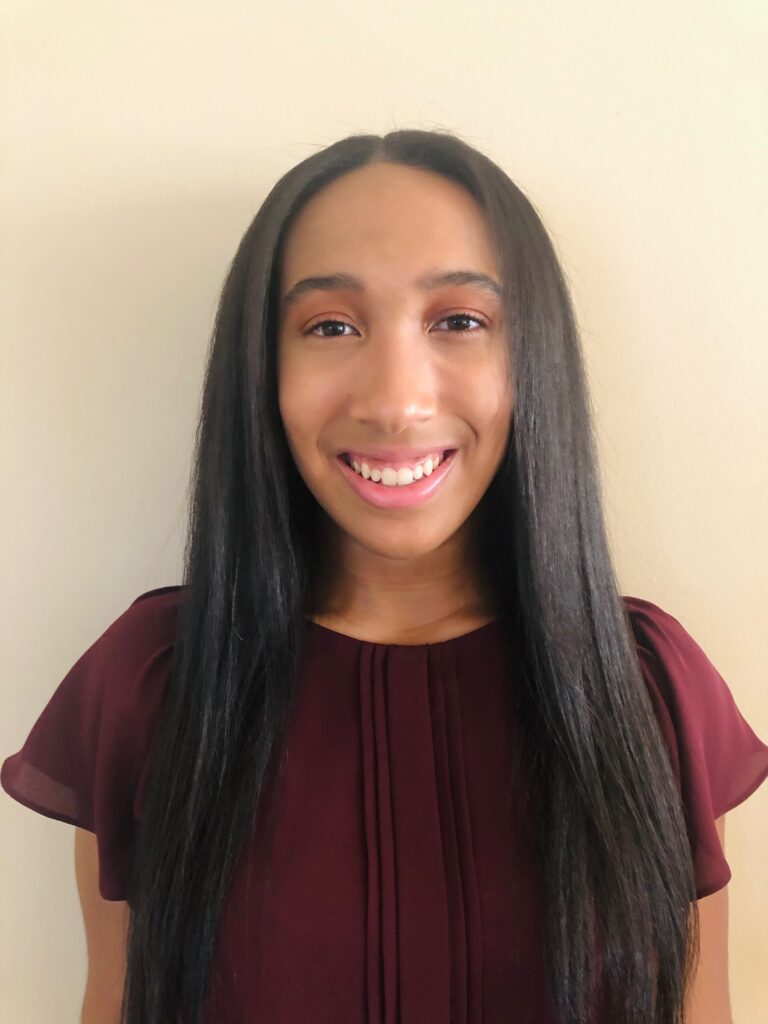 Rebecca Chong
Rebecca Chong is an Account Executive at Carrot Fertility, the leading global fertility healthcare and family-forming benefits provider for employers and health plans. In her role, Rebecca is responsible for driving meaningful partnerships between Carrot and small business clients up to 600 employees. Rebecca often partners with consultants to align discussions specific to each client's unique strategy, which in turn opens the door to bringing parity and a supportive, inclusive culture to global employers.  Prior to joining Carrot in 2022, Rebecca spent the duration of her career as an Alliances Manager in the MSK industry with SWORD Health, managing over 100 brokerage relationships and previously did Business Development work in the MSK and Pharmacy industries as well. The experience Rebecca brought from her previous endeavors has supported her reputation as a credible resource, with expertise in working with clients to bring them a solution customized to match their strategies and budgets.  
 Rebecca lives in the DMV area, and in her free time she enjoys: singing, dancing, fitness, baking, playing with her dog, and trying new foods. 
---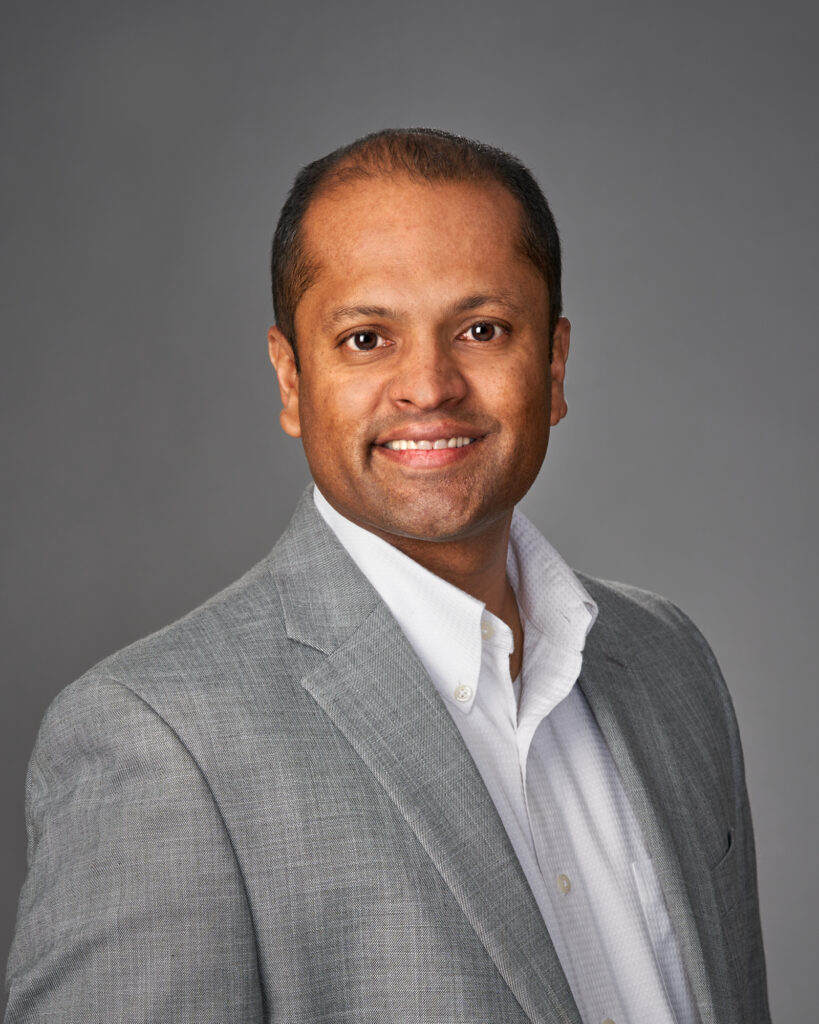 Parin Chikani, PharmD, MBA
Parin Chikani, PharmD.,MBA, lives in the Chicagoland area and earned his Doctorate of Pharmacy degree from the University of Illinois at Chicago, College of Pharmacy and his MBA from Kellstadt Graduate School of Business.  Before joining Novo Nordisk, Parin had been in the Pharmacy/Managed Care setting for over 15 years where he held many different roles and leadership positions within Pharmacy and Medical areas of the business.  At Novo Nordisk, one of his roles and responsibilities is to ensure payors are up-to-date on evidence based clinical and scientific information in the areas of Obesity and Rare Diseases to help assist them with benefit level decisions for their members/employees.
---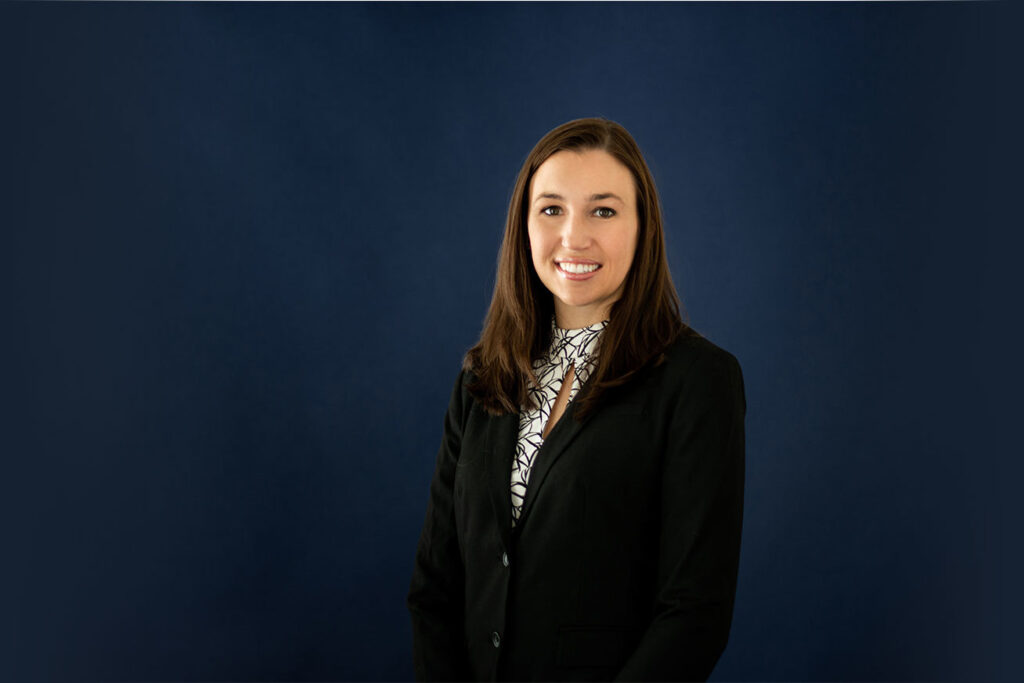 Acacia Perko
Acacia has devoted her legal career to representing health care professionals and institutions and is proud to do so. She has extensive experience in complex medical malpractice and long-term care matters. She has successfully represented physicians, nurses, hospitals, and long-term care facilities in state and federal courts. Acacia believes in the scouring of every word in the medical records and a thorough review of the medical literature because it allows the defense to bring the fight to the opposing party.
Acacia is an equine industry professional, having been an owner, trainer, coach, and competitor with the United States Eventing Association (USEA), United States Hunter Jumper Association (USHJA), and Federation Equestre Internationale (FEI) for decades. As a litigation attorney, Acacia has handled equine cases ranging from farm liability to equine mortalities. As a lifetime horsewoman, Acacia understands the range of industry issues and is equipped to provide advice and counsel for matters ranging from major equine litigation
to day-to-day transactions.
When not in the courtroom, Acacia also brings her legal expertise to small business owners, including craft breweries, in protecting their intellectual property, negotiating distribution agreements, and navigating liquor control laws. She has assisted multiple clients to negotiate multi-million-dollar transactions.
Acacia is licensed in Ohio and Pennsylvania, where she has represented clients in state and federal court, with experience handling all aspects of litigation, including pre-suit investigation, pleadings, discovery, motion practice, trial preparation, and trial.
---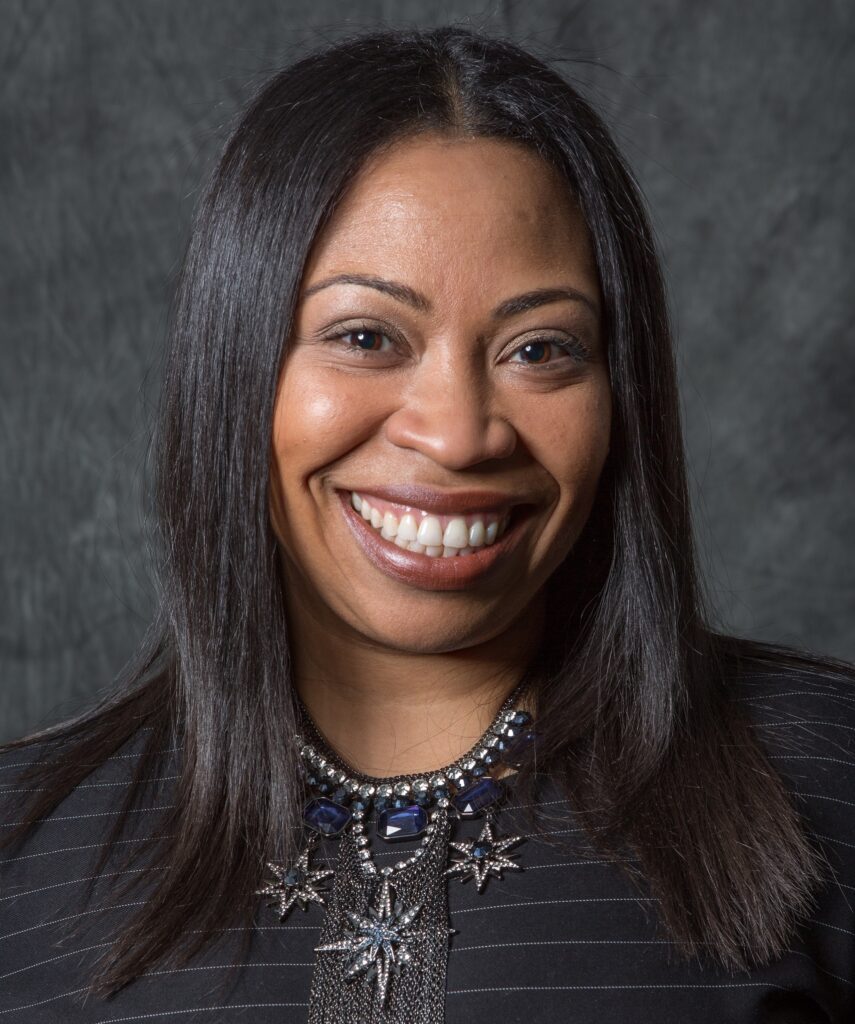 Jessica Brooks
Jessica Brooks is the chief executive officer and executive director of the Pittsburgh Business Group on Health, where she is leading the effort to redefine and advance the discussion around health care value, access and quality on behalf of employers.
Jessica is responsible for the vision of the Pittsburgh Business Group on Health – spearheading new initiatives and measures that have resulted in improving the organization's visibility and growth in the health care market space.
Under her leadership, PBGH has enjoyed consistent financial gains, the growth of the organization's class-leading prescription drug management program – delivering approximately $25 million in annual savings to employers, and the deployment of a comprehensive data strategy that enables employers to better leverage health care and benefits information with health plans, providers and other partners.
Ms. Brooks is also leading the effort to drive continuing education for health and human resource professionals attracting over thousands of professionals a year to Western Pennsylvania to engage in thought leadership on topics driving the healthcare payment, purchasing, and delivery system models within healthcare. She is often tapped to speak as an authority in healthcare to lawmakers, as well as national and regional conferences and think tanks.
---
Eva Saha, Emcee
Eva Saha is a professional host, emcee, and moderator. She is best known for having worked as a TV personality on the Emmy Award winning entertainment show, 190 North, on Chicago's ABC7. Her natural, warm, and commanding presence, both on and off-camera, has also made her the host of choice for a variety of in-person and virtual-event clients including Cardinal Health, Philips Healthcare, Women in IT Awards and Thomson Reuters.
Eva is known to bring out the best in people. She has interviewed the likes of political consultants James Carville and Mary Matalin; professional athletes Earvin "Magic" Johnson, Venus Williams and Jim Kelly; actor Michael J. Fox; author and activist Glennon Doyle; and Bill Nye the Science Guy. Eva's ability to relate to all personalities and people of different backgrounds and cultures enables her to effectively interview and moderate discussions among Fortune 100 CEOs and customers of those companies alike.
A formerly practicing accountant for an international energy company and corporate attorney for a world-renowned firm, Eva brings focus, dedication, and depth to the job. Eva is an active volunteer and advocate for a plethora of causes, working to advance literacy and improve the welfare of disadvantaged women, children, and victims of abuse and human trafficking.
When she's not working, you'll find Eva laughing, playing, and traveling with her favorite people on earth (her husband and two daughters), sampling the culinary treasures of Chicago, or lounging on her couch reading a good book, watching a crime drama, or cheering on (sometimes screaming at) the University of Michigan football team.
---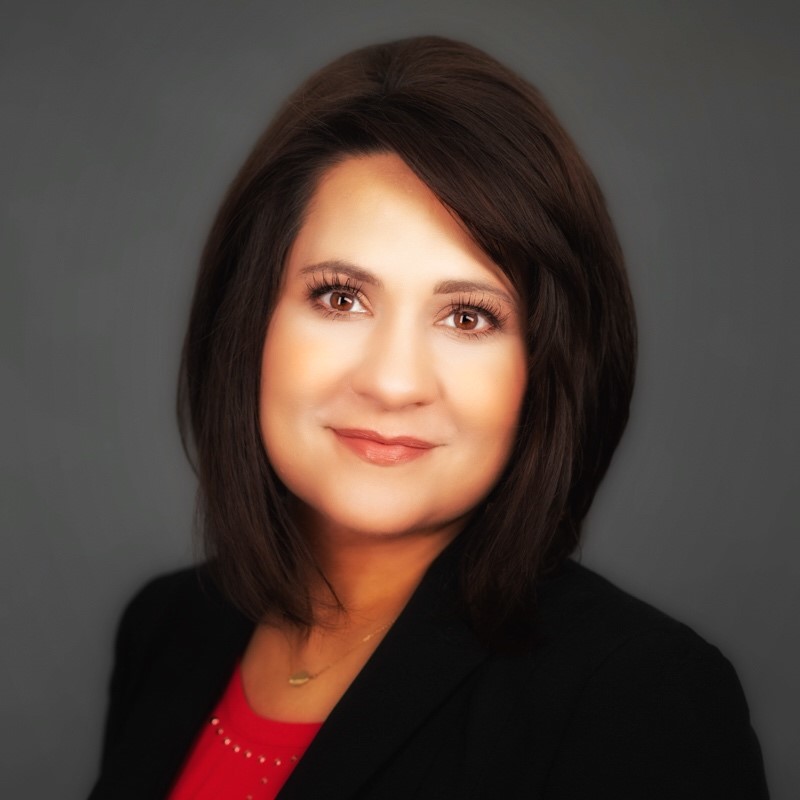 Ann Gargis
Ann Gargis serves on the PBGH Services, Inc. Board.  She has spent most of her career consulting with companies about their benefit plan designs, communication strategies, administration platforms, ecosystem integration and employee experience.  She is very interested in the intersectionality of healthcare needs, social determinants of health and diversity, equity and inclusion.
---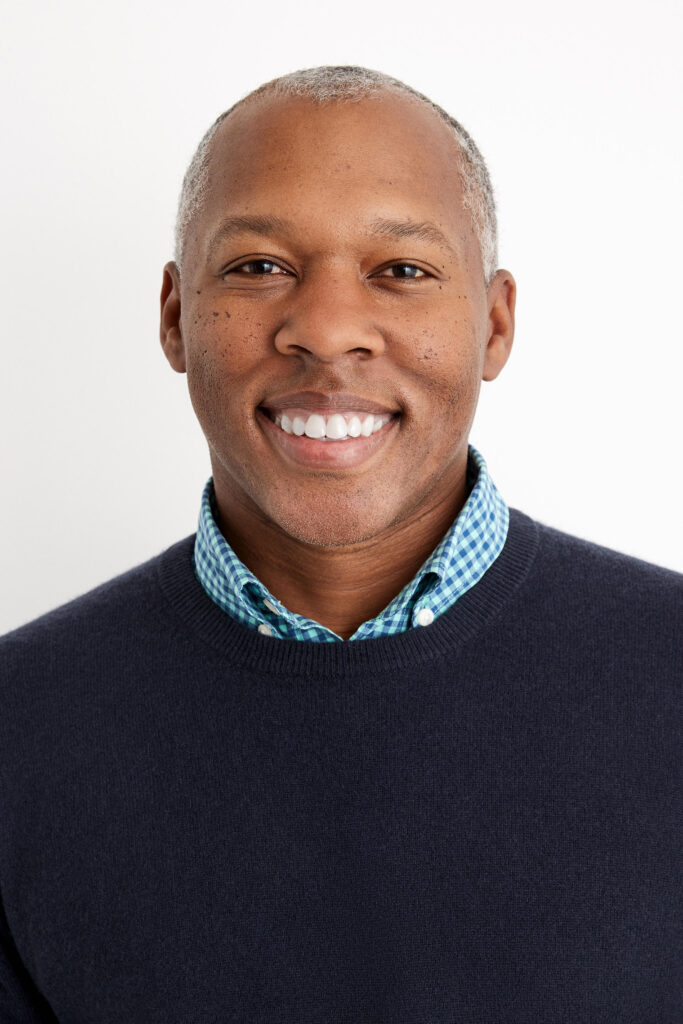 Terry Roberts
Terry is the Chief Inclusion and Diversity Officer for AEO,Inc.   In this role, Terry leads AEO's Inclusion, Diversity, Equity and Access (IDEA) department and is responsible for developing strategies and leading enterprise-wide IDEA efforts around the three pillars of Hiring, Community and Development.   In addition, Terry leads AEO's labor and employment law group and is focused on providing legal support and guidance for all of AEO's brands and business units.     Terry joined AEO in January 2016 and has a passion for promoting the power of authenticity, integrity and servant leadership.  Before joining AEO, Terry held positions at FedEx and large international law firms based in Texas and Pennsylvania. 
---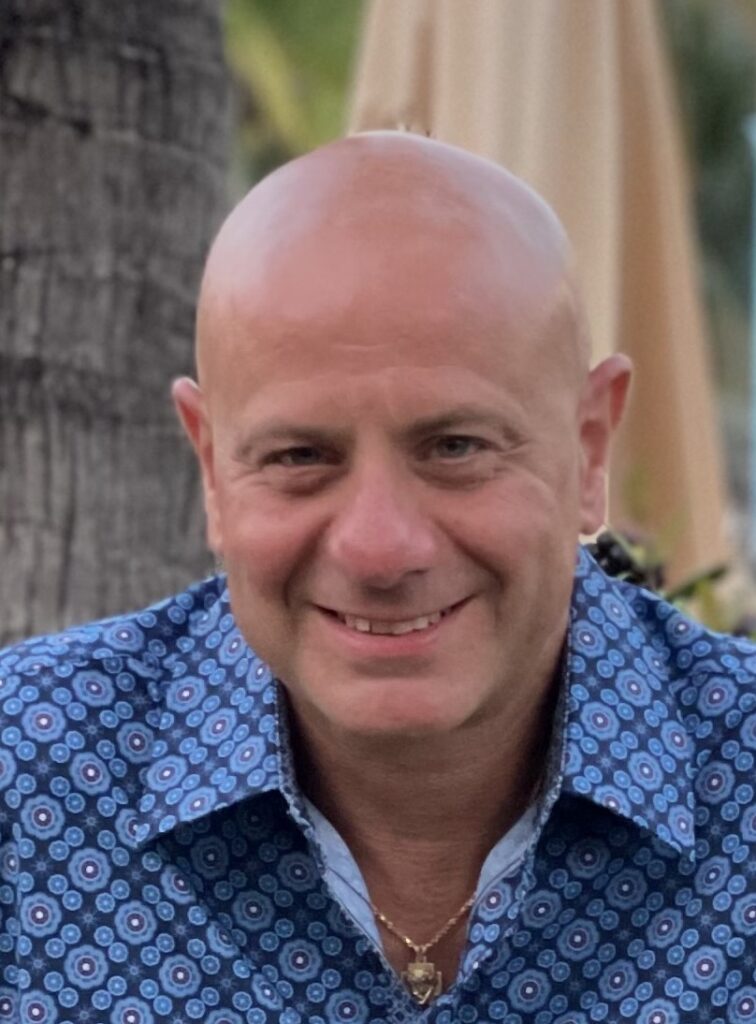 Brian Tedeschi
Brian puts his feet on the ground every day and sets out to fulfill his organization's mission: Make People Better.
Brian is a 30+ year marketing veteran – developing and managing strategic communications for leading healthcare, consumer and multi-national specialty brands seeking to define, separate and lift sales for their organizations. Additionally, Brian helps counsel company leadership regarding business strategy, market development, strategic internal and external messaging, and crisis communications.
Clients include, but are not limited to De Nora Water Technologies, Penn State's Office of Entrepreneurship & Commercialization, Calgon Carbon, Philips Respironics, Mount Nittany Health, NeoCeram, Pittsburgh Business Group on Health, Sheetz, Eat'n Park Hospitality Group, Primanti Bros., Columbia Gas, Equitable Resources, McDanel Advanced Ceramics, the North American Lutheran Seminary and the Healthcare Council of Western Pennsylvania, among others.
Prior to launching the award-winning Think Communications in 1998, he served as National Marketing Director for the Iron & Steel Institute/Steel Recycling Institute, where he spearheaded strategic communication initiatives for the automotive, appliance, steel construction framing and specialty metals markets. He also served at Burson-Marsteller, one of the world's largest brand marketing agencies, where he worked with Philip Morris and St. Clair Hospital, among others, as well as at SBC Advertising in Columbus, Ohio, where he served consumer and prosumer clients, including Consolidated Stores Corp.
Always seeking to quench his enduring passion for business ownership, in 2018, Brian helped seed a scholarship in entrepreneurship for students participating in the Ohio University College of Business' CoLab program, which enables and empowers students to live and grow through creativity, innovation and entrepreneurship.
Brian holds a bachelor's degree in journalism from Ohio University. He resides in Moon Twp., PA, is the proud father of two Eagle Scout sons and the walker and petter of one very adorable Yorkshire Terrier, Willie.
---
Michelle Yocom
Michelle Yocom has been working for PITT OHIO as a Health and Wellness Coordinator for the past 7 years. She has over 15 years' experience in exercise science, behavior change, program management and health promotion. She is responsible for developing and implementing health and wellbeing initiatives for over 3,000 employees and their families at each of her employer's 25 terminal locations across 10 states in addition to the corporate office headquartered in Pittsburgh, PA.
Her passion for helping others achieve greater wellness is what guided Michelle and her family to continue her education and start college as a non-traditional adult student while raising 3 children. She earned her BS in Kinesiology from Penn State University and her MS in Exercise Science and Health Promotion from California University of Pennsylvania, and is a certified workplace wellness specialist.
As a mental health advocate, Michelle recently earned her Mental Health First Aid Instructor certification through the National Council on Mental Wellbeing. She plans to utilize this knowledge with her employees to help decrease the stigma around mental health and continue her education in the mental health field.
Michelle and her husband Jeff have 3 grown children living scattered around the world while they reside in the Cranberry Township area. She likes spending time with her family and is currently training to run her 12th half-marathon this September in Philadelphia.
---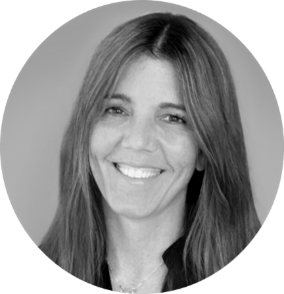 Rebecca Grant
As Director of Strategic Markets, Becky Grant manages the Healthcare and Multi-Employer teams. She leads planning and direction, client relationship development and overall management. She is responsible for developing and retaining high-performing individuals who achieve operational quality and financial metrics for their clients' pharmacy benefit plans.
She has more than 18 years of experience in operations, contracting, and management, having worked with various PBMs to consult clients, lead RFPs and manage client accounts. She also worked at a consulting firm, where she managed major TPAs, grocery store chains, and hospital clients across the country. Her expertise includes understanding hospital objectives and 340B Program administration.
Becky holds a Bachelor of Science degree from Kent State University in Kent, Ohio.

---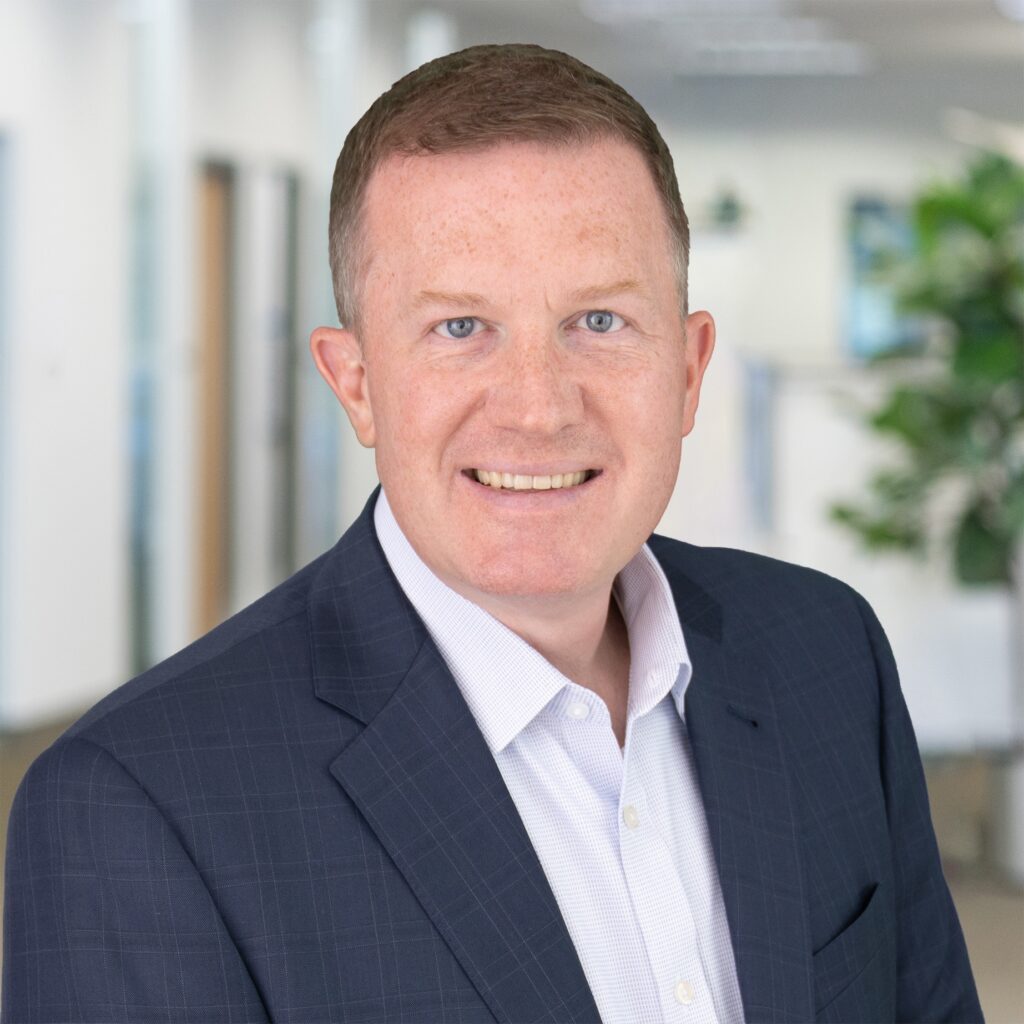 David Skomo, RPh
With 30 years of pharmacy leadership experience, Dave Skomo has a well-earned reputation for maximizing quality, satisfaction and efficiency to deliver exceptional results. As Chief Operating Officer, he focuses on performance and efficiency as he leads the day-to-day operations at WellDyne. In this role, he is responsible for pharmacy distribution, clinical oversight, customer experience, benefit design, Medicare compliance, and delivering client solutions. With decades of industry experience, Dave understands business challenges and provides strategic solutions to the challenges in pharmacy.
Prior to joining the company, Dave spent nearly two years at CastiaRx, first as SVP, PBM Operations and later as COO. From 2013-18, Dave was with UnitedHealth Group as SVP, Chief Pharmacy Officer for OptumRx pharmacy operations, with operational leadership responsibility for the BriovaRx regional pharmacy locations across the United States. Earlier in his career, Dave was instrumental in building the Thrift Drug and Eckerd specialty pharmacy, which became part of CVS/PharmaCare in 2004. Within the CVS Caremark organization, Dave became Director of Operations and managed 14 pharmacies in ten states and Puerto Rico.
Dave earned his Bachelor of Science degree in pharmacy from Duquesne University. He is a licensed pharmacist in the State of Pennsylvania.
---