Thank you for attending the 2021 PBGH Annual Meeting on December 7, 2021. We hope you enjoyed the presentations and important information shared by the PBGH team and our valued partners and speakers. Now, onto 2022!
During the meeting, Tiffany Jenca, associate attorney at Cozen O'Connor, shared news about the Occupational Safety and Health Administration's general industry COVID-19 Emergency Temporary Standard.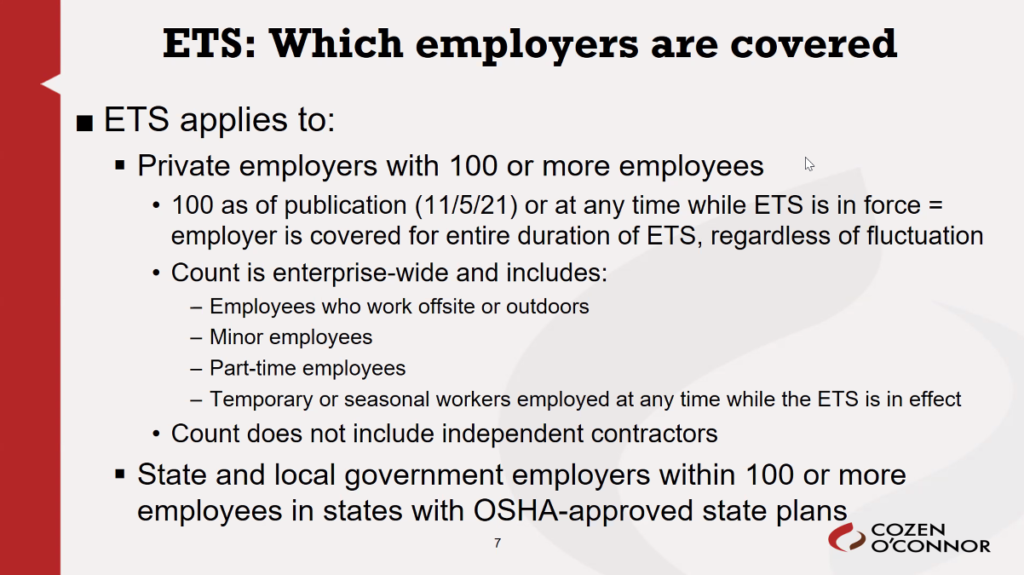 ---
UPDATE
Later on, after the meeting, Ms. Jenca provided an update to PBGH: a federal court stayed the federal contractor mandate, which means now all three mandates – CMS, contractor, and private employer – are stayed.
Read the recap regarding the block here: https://news.bloomberglaw.com/daily-labor-report/biden-vaccine-mandate-for-federal-contractors-blocked-nationwide