IN CASE YOU MISSED IT
The Value of On-site and Shared-site Clinics:  What's the Decision?

Jessica Brooks, PBGH CEO & Executive Director, kicked off the On-site/Shared-site Forum with an introduction to the hot topic of implementing on-, near- or shared-site clinics. Larry Boress, Executive Director, National Association of Worksite Health Centers, helped emcee the day.
The Value of On-site & Shared-site Clinics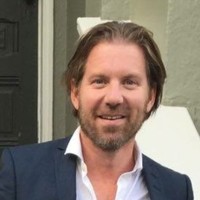 Joshua Perry, CEO, Xsite Health, took the 65+ attendees on ajourney that explored on-site (pop-up), shared-site (mobile) or mixed (insite and shared-site) models. He reviewed the advantages of the options and how employers can get the most out of providing this resource to employees as they strive to improve workplace health goals and strategies. Highlight: According to a Danish study, 72 percent of employees at least 50-years-old would choose to knock out dental, vision and a general check-up in one visit. Imagine the productivity!
Using On-site or Shared-site Clinics to Reduce Medical Cost
Ellwood Group's HR Director, Carrie Rust, University of Pittsburgh's Assistant Vice Chancellor of HR, John Kozar, and Sutton & Associates Broker, Richard Sutton shared how they successfully implemented on-site and shared-site clinics this into their organizations and the impact they've had.
Rust said her "customers" are the employees of Ellwood Group. Ensuring company values are implemented, explaining how health decisions are being made and, particularly, how that affects the company is all part of being transparent and honest with employees. The doctor is the company's partner – a trusted person for the company and employees. When considering the right physicians and doctors, Ellwood made sure they were willing to come on-site to learn about the jobs and the physical requirements of each role. She wrapped up by talking about how Ellwood Group is aiming their efforts at the emerging 3-4-50 framework, where by three typical behaviors lead to four common diseases, which result in 50 percent of deaths.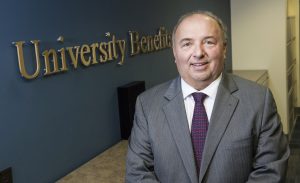 Understanding population data is key to the success of a site-based program. John Kozar from the University of Pittsburgh encouraged fellow PBGH employer-members to track the time of year employees going to the clinic, percentages, health problems they're having, what they're using the clinic for, etc., to better understand how to provide the convenience and service people need. The MyHealth@Work initiative at the university offers on-site health coaching, telephonic health coaching, health management programs and more. "We're not looking to become rich by having a clinic on site, it's all about cost avoidance," he said, noting the university launched its 2,000 sq. ft. clinic in May 2016.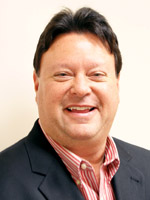 Richard Sutton's company R.E. Sutton & Associates, manages site-based clinics for a variety of schools and campuses, with sweeping differences in numbers of staff and students. He thinks size does matter in this business when it comes to the number of employees and deciding on a site or clinic model. One of his key points for employers was to make sure their on-site clinic vendor refers people to the highest quality and least expensive solutions. "Great things can happen when you suggest people seek precautionary measures first," he said.
The Method to Her Madness: Building a Healthier Workforce Through the Workplace
Kim Hutton, MD, Chief Medical Officer, CareATC, said being proactive and looking for options, "outside the norm," is going to help companies in interesting ways, including reducing spend.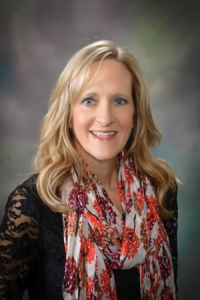 She said that when considering the right clinic option for a company:
Be practical in setting goals
Reiterate corporate culture
Be proactive in thinking about next steps
Find the right partner
Know your numbers
Most important? Don't throw spaghetti at the wall to see what sticks. If you don't know where your company is right now, "how do you expect to move forward?" Learn how to analyze the data, know the baseline, and where the next move is.
Leveraging On-site/Shared-site Resources to Meet Your Needs
Cigna's Jane Mingey, onsite Health vice president and Elizabeth Wing, onsite health coach, shared the growing importance of offering on-site clinics, particularly with health coaching, to employees. Having a medical professional on-site makes a trusted, confidential connection with the employee. By deploying face-to-face resources, employers will achieve higher engagement, which leads to improved outcomes and leading to increased savings. On-site coaching programs can be customized, integrated and measured based on the demographics of each company.
Recommended Metrics to Evaluate Clinical, Financial and Satisfaction Performance
Throughout the Forum, emcee and co-host Larry Boress put a fine-point on the essential facts about the various site-based models. Right now, more than 30 percent of employers have some form of on-site clinic available to employees. By 2020, it's expected two-thirds will have some form of on-site or near-site care. "Once it gets going, people want more and more," he predicts.
While clinic services often begin simply with dental, services typically expand into pharmacy benefits, on-site coaching, chiropractic care and even massages. The options are endless. "It's important to create clarity right off the bat and know who's in the population you're working with. Taking this data will and applying it when choosing a clinic that best suits your company is most necessary," he concluded.
Wrap-up Reminders
Ms. Brooks closed the day with a couple of reminders. Don't forget the July 10th Global Benefits Forum and the September 6th Annual Health Care & Benefits Symposium. Registration for both is now open at www.pbghpa.org. See you there.
Thank You, Sponsors!