A letter from the CEO,
Dear Member:
The seasons are changing. That means employer-members are already getting ready to the face the health care challenges 2019 will certainly bring. To help, nearly 400 employer-members and others attended the recent Pittsburgh Business Group on Health 2018 Symposium: Accelerate the New Era of Health Care. From living longer to opioid treatment and from trends in lower back pain to customization forces driving health care, attendees raced into the future of healthcare. Look for a separate email blast that will share some of the day's event.
A few weeks ago, I also had the opportunity to attend the World Health Congress in Washington, D.C., where the Pittsburgh Business Group on Health was a sponsor. The event was a unique gathering that convened C-Suite, senior level, and government officials from all sectors of health care, including large- and small- hospitals and health systems, health plans, employers, pharmaceutical, biotech, medical device, investor, policy/government, technology, and vendors.
During the event, I had the pleasure of serving as a judge for the inaugural Health Value Awards, which recognized health care vendors, brokers, and purchasers, which consistently deliver high value that could be replicated throughout the continuum of clinical and financial risk management.
It was exciting to see more than 350 national health care organizations and employers nominated across 13 categories. Third party administrators, brokers, direct care providers and product/program providers, as well as small-, mid- and large-sized employer groups, among others, were honored for their innovative approaches to consistently delivering value and promoting price and outcomes transparency.
Later this year, we will recognize our own PBGH employer- and associate-members with our annual Excellence Awards for leadership in health care across our region. I am personally looking forward to honoring our colleagues, friends and local organizations for their good work.
Sincerely,
Jessica Brooks
CEO & Executive Director
Welcome New Members 
Employer Members
API Technologies Corp.
Cognistx
CONSOL Energy Inc.
Cronimet Corporation
EQT Corporation
Equipment & Controls, Inc.
JD Palatine LLC
Oncology Nursing Society
The Board of Pensions of the Presbyterian Church (USA)
Tobii Dynavox
Triad Metals International
Allied Members
Kids Plus Pediatrics, Inc.
Mobile Medical Corporation
Associate Members
Accolade
American Hearing Benefits
Amgen Inc.
CCS Medical
Healthcare Bluebook
Horizon Pharma
Novo Nordisk
Wellbridge Health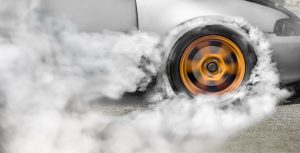 Symposium Revs Up Future of Health Care Value
The 2018 PBGH Health Care & Benefits Symposium was held on, Thursday, September 6th, 2018, at the Pittsburgh Marriott City Center – an exclusive event created specifically to help companies strengthen the value
of their health care investment. The 2018 conference, Accelerate the New Era of Health Care, featured national business leaders who presented leading-edge ideas and proven, results-oriented strategies on current and critical health care and benefit issues.
Presentations were aimed at HR and benefits professionals, brokers, CFOs, and more. The event featured two keynote speakers, beginning with Melissa Harville-Lebron, founder and CEO of E2 Northeast Motorsports – founder of America's first African American woman-owned NASCAR team. Her presentation, Igniting the New Era, focused on what it meant to be a transformative trailblazer in the racing industry.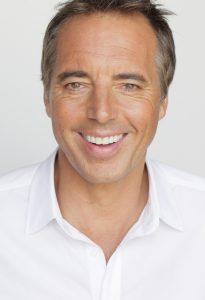 Her empowering message explained overcoming challenges how it's not too late for you to be a trailblazer within your organization or profession.
Internationally recognized researcher, explorer, and author, Daniel Buettner, took the audience on a journey as he explored how one statistically average American city leveraged 28 evidence-based ways to changed their environment to live longer and better. Dan explained how cities, employers and individuals can adopt strategies to improve their lives and challenged the group with eight key questions that could serve as a predictor of long life, including: 
Do you sleep at least seven hours most nights of the week?
Do you move at least 30 mins every day?
Do you eat three honest servings of vegetables?
Other presentations included:
Building New Health Care Products Around Direct Care
Bob Nelson, MD, Founding Member & Spokesperson, Free Market Medical Association
David Balinski, Sales Vice President, Continental Benefits
Jed Constantz, DBA, Chief Strategy Officer, Employer Advantage Health Care Solutions
Cristin Dickerson, MD, Managing Partner, Radiologist, Green Imaging
Reshaping Health Care for the New Driving Force:  Customization
Shauna Sanford Howell, SVP, Business Development, Wellview Health
Systematic Shift:  You Run a Health Care Business Whether You Know It or Not
David Contorno, Founder, E Powered Benefits
Bob Gearhart, Jr., CEO, DCW Group
Kiio for Low Back Pain
Lydia Zeller, Vice President of Product Strategy, Kiio
Dave Grandin, CEO, Kiio
The Path Forward to Using Provider Quality Data
Shane Wolverton, Senior Vice President, Corporate Development, Quantros, Inc.
Robert Smith, CEO & Executive Director, Colorado Business Group on Health
Christina Bell, Director of Programs, Pittsburgh Business Group on Health
Millennial Engagement in Health
Jonathan So, President, Solera Strategies
Driving Disruption with Musculoskeletal Conditions
Chad Gray, CEO, Integrated Musculoskeletal Care, Inc.
Addressing a Costly Crisis: Innovations in Maternity Healthcare
Melissa Hanna, Co-founder & CEO, Mahmee
An Opioid-Reducing Option for Postsurgical Pain Management
Janet Poppe, Vice President, Payer & Employer Relations, Pacira
Top Rx Solutions for Employers
Changing how the world views and treats obesity
Paul Dempsey, Senior National Account Manager, Novo Nordisk, Inc.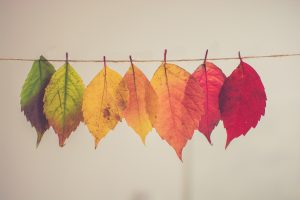 RHDE Leverages Essential Information to Empower Change in Behavior
The Regional Healthcare Data Experience (RHDE) offers a comprehensive suite of tools for employers seeking to strengthen the value of their investment in health care. RHDE provides opportunities for employer-members to use regional data metrics to gain control of health risk, decrease cost, and to inspire positive change in how care is optimized and delivered for employees.
CommunityLens is the flagship product of RHDE arming organizations with employer-based health care data points to create a shared understanding of specific health population health drivers, such as severity and cost of chronic conditions, disease prevalence, health and financial wellness barometers, and benefits cost drivers.
RHDE will help identify important population health information, including background on three behaviors that contribute to four conditions that cause 50 percent of deaths, often prematurely.
For more information about how your company can leverage RHDE and, in particular, learn about the 3-4-50 initiative, contact susan.frank@pbghpa.org.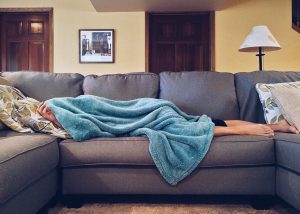 The Flu Bug is Getting Ready to Visit 
More than 12,700 people were diagnosed in Allegheny County with the flu in 2018 – making it one of the worst seasons on record. One of the ways employers can help keep their workforce healthy is by offering flu vaccination programs. PBGH again has agreed to work with Giant Eagle Pharmacy as its multi-state provider for vaccinations. And, OccuVAX will serve as the national provider for the PBGH flu vaccine program.
Giant Eagle Pharmacy will offer on-site flu shot clinics to PBGH employer-members, including providing flexible scheduling, a voucher program, discounted rate for vaccinations administered and more. The partnership with OccuVAX provides services to all 50 states through RNs and LPNs who will administer flu shots to employees at work sites.
For more information, contact Melissa Constant, development specialist, PBGH, at Melissa.Constant@pbghpa.org.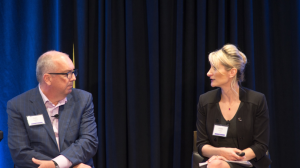 2018 Forum Recap
Annual Forecasting Trends Forum – February
Employers convened for the first PBGH Forum of the year – the Annual Forecasting Trends Forum – where they learned about the latest on trends in health care benefits. Topics included High Cost Claimants – Creating a Plan to Understand and Manage Risk, providing insight on high cost claim drivers, innovative case studies, updates on vendor capabilities, and specialty pharmacy trends. Another presentation, UPMC and Highmark Past Present and Future: Will we be able to afford it? focused on the evolution of Highmark and UPMC over the past 20 years and looked at the upcoming consent decree expiration and what it means for businesses and the public.
Annual Health Care Executive Leadership Forum – March
At this year's Annual Health Care Executive Leadership Forum, attendees heard the latest on health and wellness strategies and benefits. Health care presenters included Brian McGarry, president, Aetna, Tony Benevento, senior vice president, Highmark, and EJ Eckert, vice president, UnitedHealthcare. They addressed the health care communities needs through the exploration of various relevant topics.
Rx Solutions Forum – May
The theme of this year's Rx Solutions Forum was The Road to Evaluating PBM Begins Here and featured a group of selected health care experts whose comments were aimed at helping employers understand the changing Rx industry landscape and what to expect looking forward. The topics included a unique panel discussion touching on Pennsylvania's Medical Marijuana Law and how it might impact the workplace. The panel included Katherine Koop Irwin of Tucker Arensberg and Bryan Doner of Compassionate Certification Centers.
The Employer's PBM Buying Journey and Value-Based Insurance Design was another discussion, which was led by a group of local employers. The panel shared their own personal buying journey as they explored what was essential for them to have in a PBM, including a look at where PBM's fall short, the criteria needed for the buying process, the type of service and data provided, and the varying issues that were encountered.
Donna Steed, director of benefits at Duquesne University, Maurice Hodos, fund administrator at the United Food and Commercial Workers' National Health and Welfare Fund and Dr. Mohannad Kusti, corporate medical director for United States Steel, served as panelists.
Dr. Mark Fendrick, a professor of internal medicine in the School of Medicine and a professor of health management and policy in the School of Public Health at the University of Michigan was the closing presenter and discussed, Value-Based Insurance Design: Changing the Health Care Discussion from, "How much?" to "How well.
On-Site Forum – June
Offering on-site clinics is a growing trend among employers. The difference between on-site (pop-up), shared-site (mobile) or mixed model (onsite and shared site) models was explained by professionals in the field, including Joshua Perry, CEO, Xsite Health, a panel of HR and health care executives: Ellwood Group's HR Director, Carrie Rust, University of Pittsburgh's Assistant Vice Chancellor of HR, John Kozar, and Richard Sutton of R.E. Sutton & Associates.
Kim Hutton, MD, Chief Medical Officer, CareATC, said when considering the right option for your company: be practical setting goals, reiterate corporate culture, be proactive about next steps, find the right partner and know your numbers.
Jane Mingey, Onsite Health vice president and Elizabeth Wing, onsite health coach, from Cigna, said by deploying face-to-face resources, employers will achieve higher engagement, which leads to improved outcomes and increased savings.
Emcee and co-host Larry Boress, executive director from the National Association of Worksite Health Centers, said more than 30 percent of employers currently have some form of on-site clinic available to employees. By 2020, it's expected two-thirds will have some form of on-site or near-site care.
Global Benefits Forum – July
Attendees joined PBGH on Tuesday, July 10th for the first ever Global Benefits Forum. They gained insight and international benefits expertise through a variety of sessions, networking opportunities and presentations from industry thought leaders. This Forum had an emphasis on addressing how corporate policies and employee benefit programs can best support employees of global organizations. Presentations included individual sessions and a reaction panel of industry leading executives with specialist knowledge, including moderator of the day, Alan C. Koski, senior vice president, commercial partnerships, UnitedHealthcare Global, Kim Sapp, human resources manager, Triad Metals and Roni McDonough, global benefits manager, Electronics for Imaging.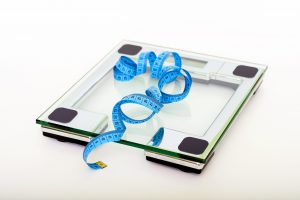 Upcoming Event:
For the full agenda and details, please visit the website at pbghsymposium.com.
The Annual Meeting and Community Forum
Pittsburgh Marriott City Center
December 4th, 2018
8 a.m. – 12 p.m.