Earlier this week, we held a webinar with Dr. Kim Hutton of Evernorth and David Hines from Metro Nashville Public Schools. They discussed the importance of cancer screenings, in particular colorectal cancer screenings. Sadly, colorectal cancer (CRC) remains America's second deadliest cancer. Even though it is the most preventable cancer, it remains the least prevented cancer.
As with most illnesses, the earlier detected the better. In fact, it is now suggested that CRC screenings should begin at the age of 45, not 50 like once recommended. If caught during Stage 1, there is a 90% survival rate with CRC, versus only a 14% survival rate if detected at Stage 4. Not only does it become more deadly, but it also becomes more costly.
There are many different reasons why people choose not to get screened. Some of the most common include fear of results, discomfort with the procedure and prep, time restraints, and of course the cost.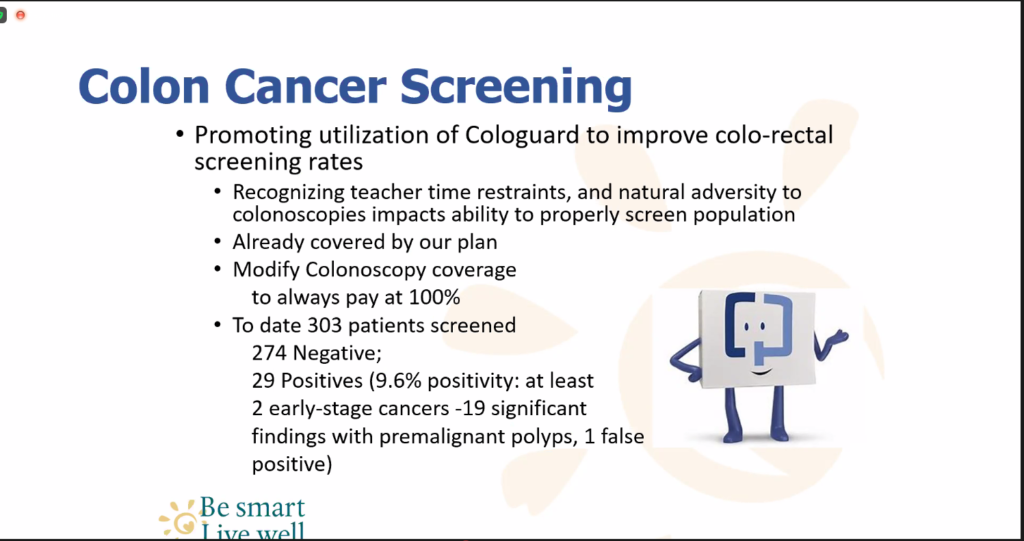 With that said, there are so many different options out there for CRC screenings, including at-home ones such as Cologuard. All are considered preventative. The bottom line – the best one for you is the one that is going to get done!
---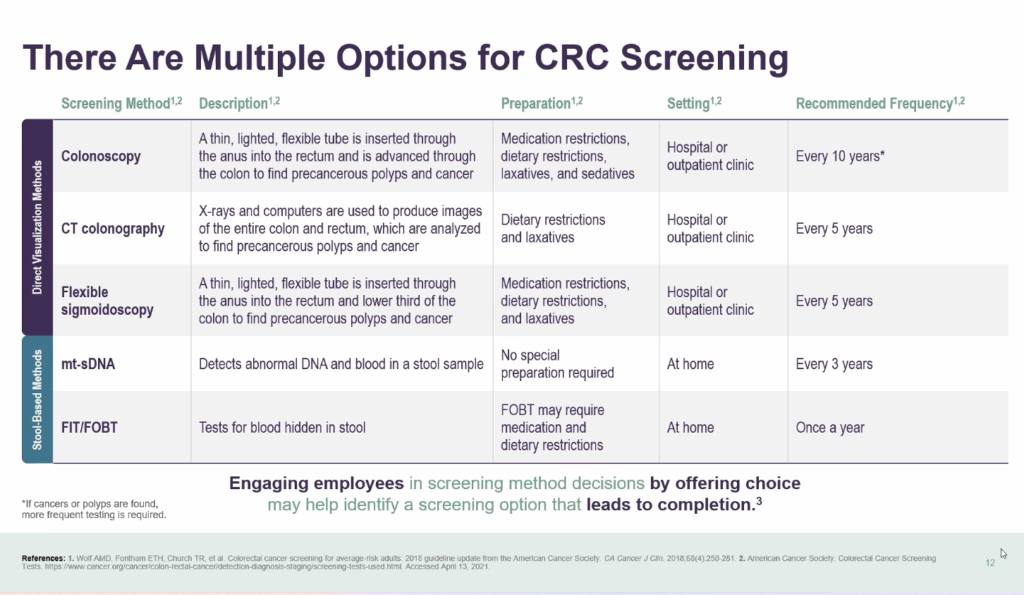 ---