As an employer, when picking health insurance, the first factor to keep in mind is what's best for your employees. Think of PBGH's People First Principles: recognizing that people have value, without any qualifiers. What is greatest for their long-term health? Make sure your organization's insurance has programs available to promote and provide good health care. Strive to deliver the best healthcare education and insights for your employees.
Second is cost. What is most cost effective for the employees and for the company?
Last week we held two webinars regarding programs that did just that, CancerCare's Tool Kit and Truth Initiative's EX Program.
During CancerCare's presentation, we learned that 1.9 million new cancer cases are anticipated in 2022. Of course, with that comes a huge price tag. In 2020, treatment of cancer was estimated at 208.9 billion dollars. A significant portion of that cost has to do with cancer medications. We heard of one cancer patient who had to pay 3,005 dollars for her medications. For 71 days, this patient had to delay crucial treatment because of the high cost.
When high costs arise, patients often must take on cost-saving measures that could be life threatening. These include:
Skipping appointments
Postponing prescriptions/not refilling prescriptions
Skipping doses
Ordering pills from non-US sources
Cutting pills in half
Patients often find themselves stuck on the phone with their insurance company. Trying to figure out costs, what is covered, decipher a bill, etc. It is estimated that Americans spend 12 million hours a week on the phone with health insurance companies! This is known as administrative sludge.
Benefit by design can help lessen the administrative sludge. It reduces the burden of time spent talking on the phone with insurance companies. PBM's (Pharmacy Benefits Managers) can disguise themselves as a helpful resource in these confusing times. They should be working for you, the self-insured company. The policies they implement and negotiate should benefit you and your employees. But often they are working for themselves. The gross profits of PBM's just keep increasing. From 2017 to 2019, their gross profits increased from 25 billion to 28 billion dollars.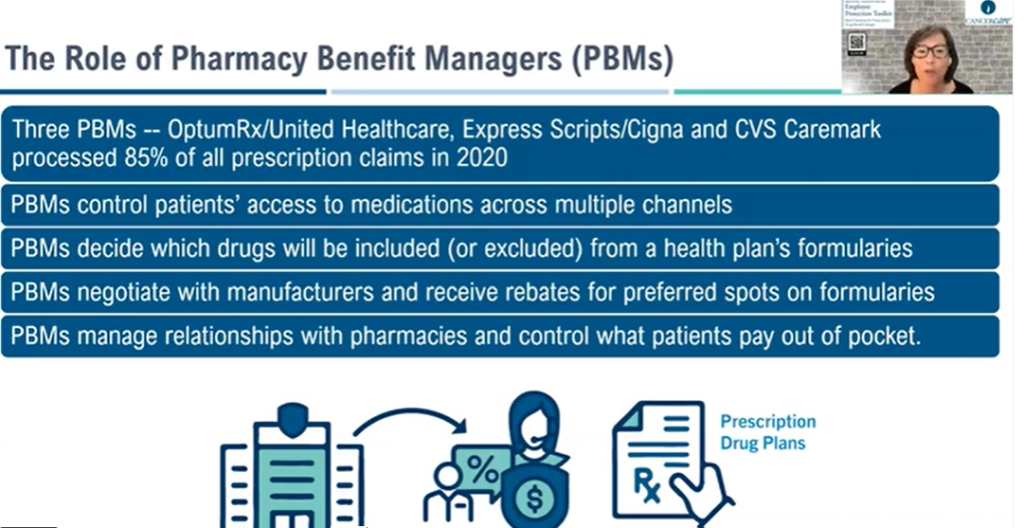 Enter CancerCare's toolkit. This is "a comprehensive guide to best practices for purchasing prescription drug benefits." The toolkit is meant to give employers and employees the knowledge and the power while navigating the "unintended consequences of certain utilization management practices." It also gives employers the capabilities of selecting the benefit plans that best fit their patients' needs and implements cost saving measures. For more information on the toolkit, visit: https://www.cancercare.org/betterrxbenefits.
---
We also heard from Truth Initiative who discussed their EX Program, an enterprise digital tobacco sensation program for employers and health plans. This program provides accountability and the support to quit. Two key factors in quitting smoking, or really anything for that matter.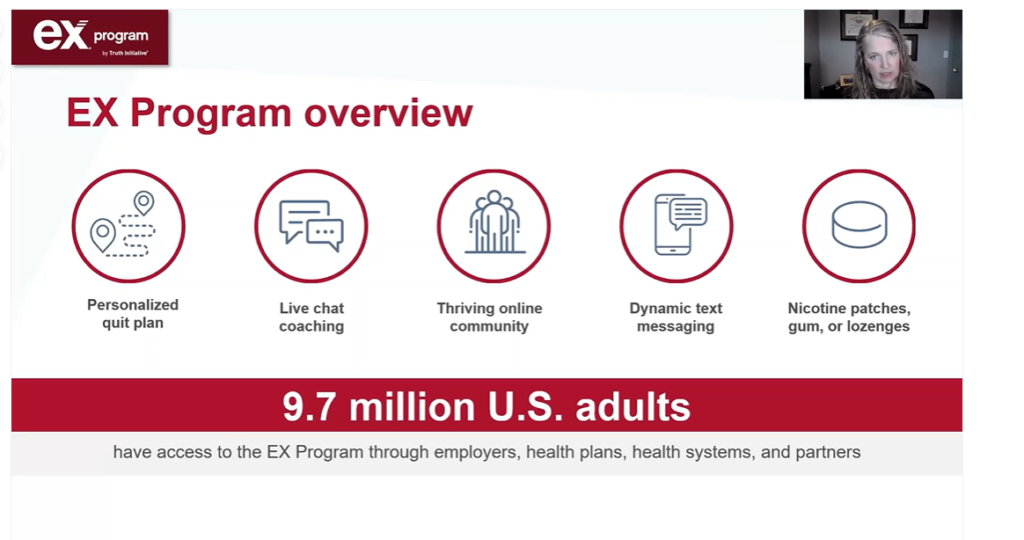 Nineteen percent of Americans smoke, amounting to about 47.1 million adults. But sixty-eight percent of those adults want to quit! It's important that as an employer you provide the programs that allow them to do so. Employees are more honest about quitting when judgement-free, evidence-based programs are available.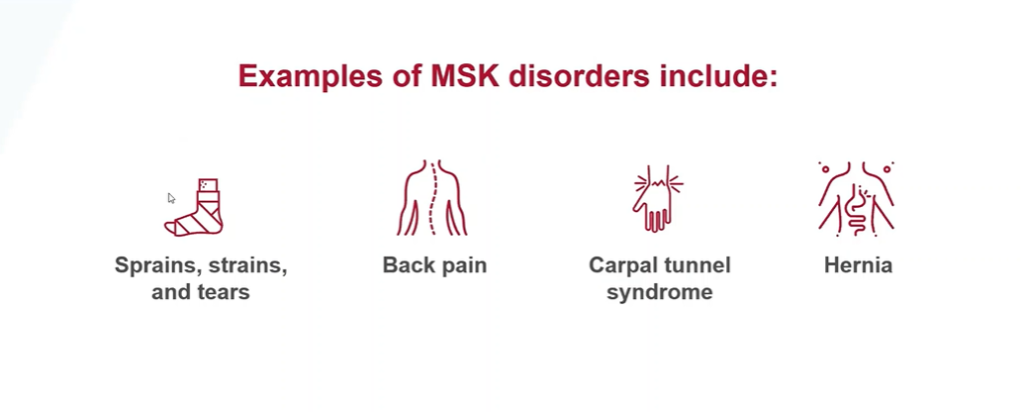 Oftentimes, care providers only talk about the motions that can cause MSK disorders. We need to start thinking about the sources that can make an individual more prone to MSK disorders. One of these factors is tobacco use, in particular smoking. Smoking weakens bones and joints because it restricts blood vessels which slows the blood supply to the skeletal system and surrounding tissues, especially around the joints. This is what can lead to conditions like lower back pain and tendonitis. The decreased blood supply also slows healing down when it comes to injuries and even surgeries.
Quitting tobacco can still lead to positive outcomes with MSK disorders. When you quit, it slows the progression of the condition down or may even stop it. It reduces healthcare costs for the employer and employee, and even improves productivity at work by creating a stronger and healthier workforce.
Programs like the CancerCare toolkit and the EX Program are vital for employees to achieve their best health. As an employer, you have the ability to have these programs in place and ready to use. You also have the responsibility.